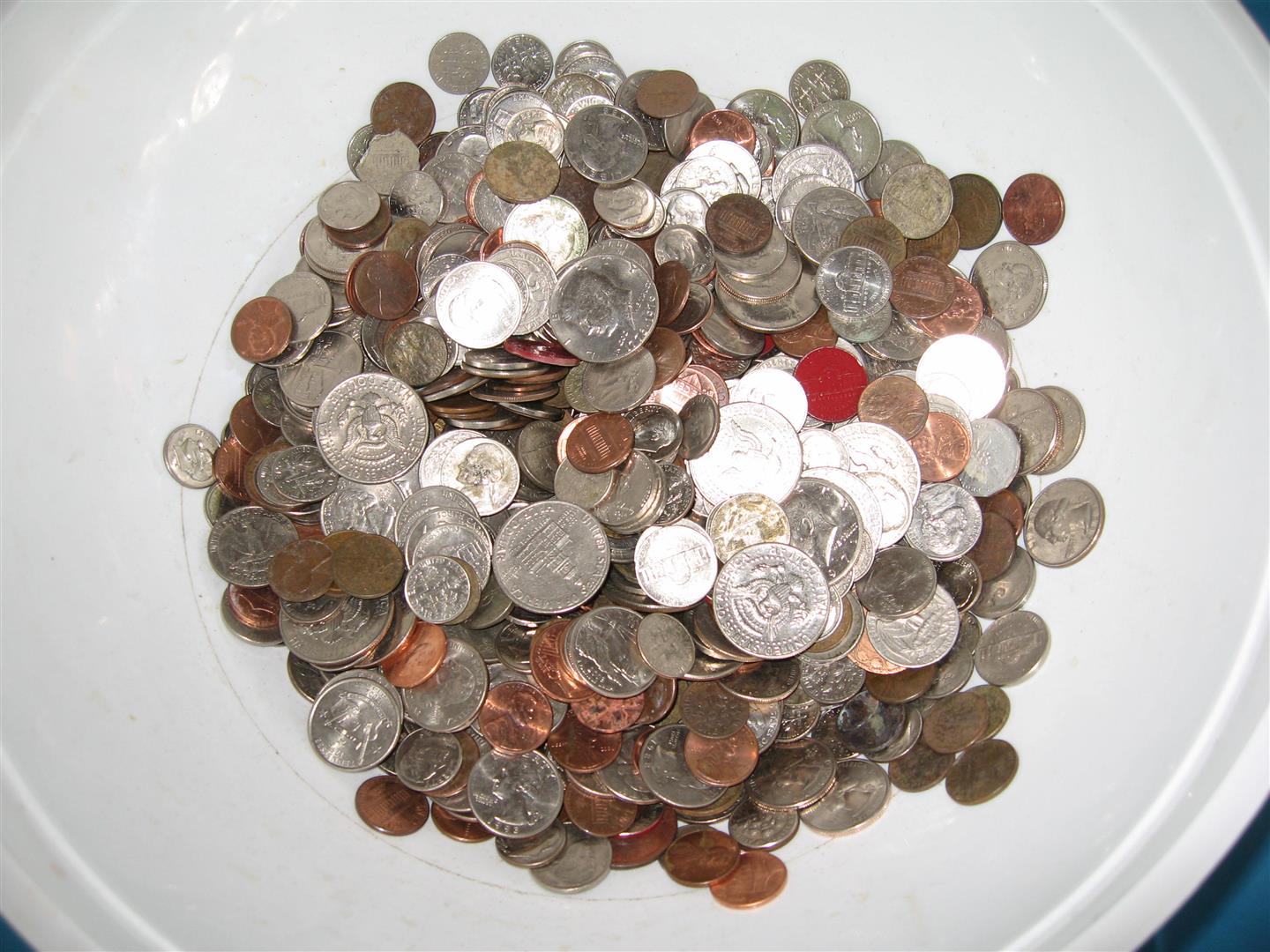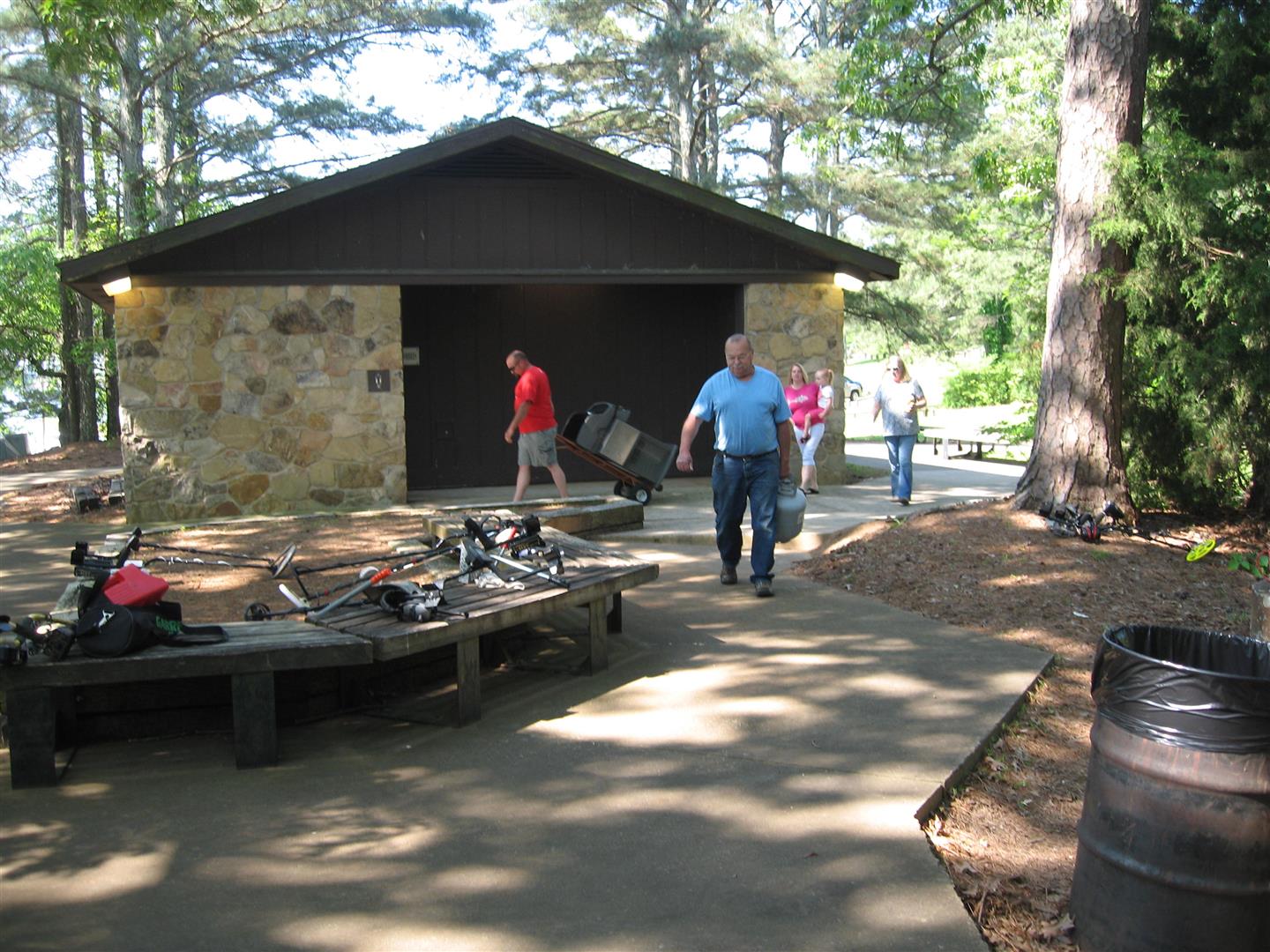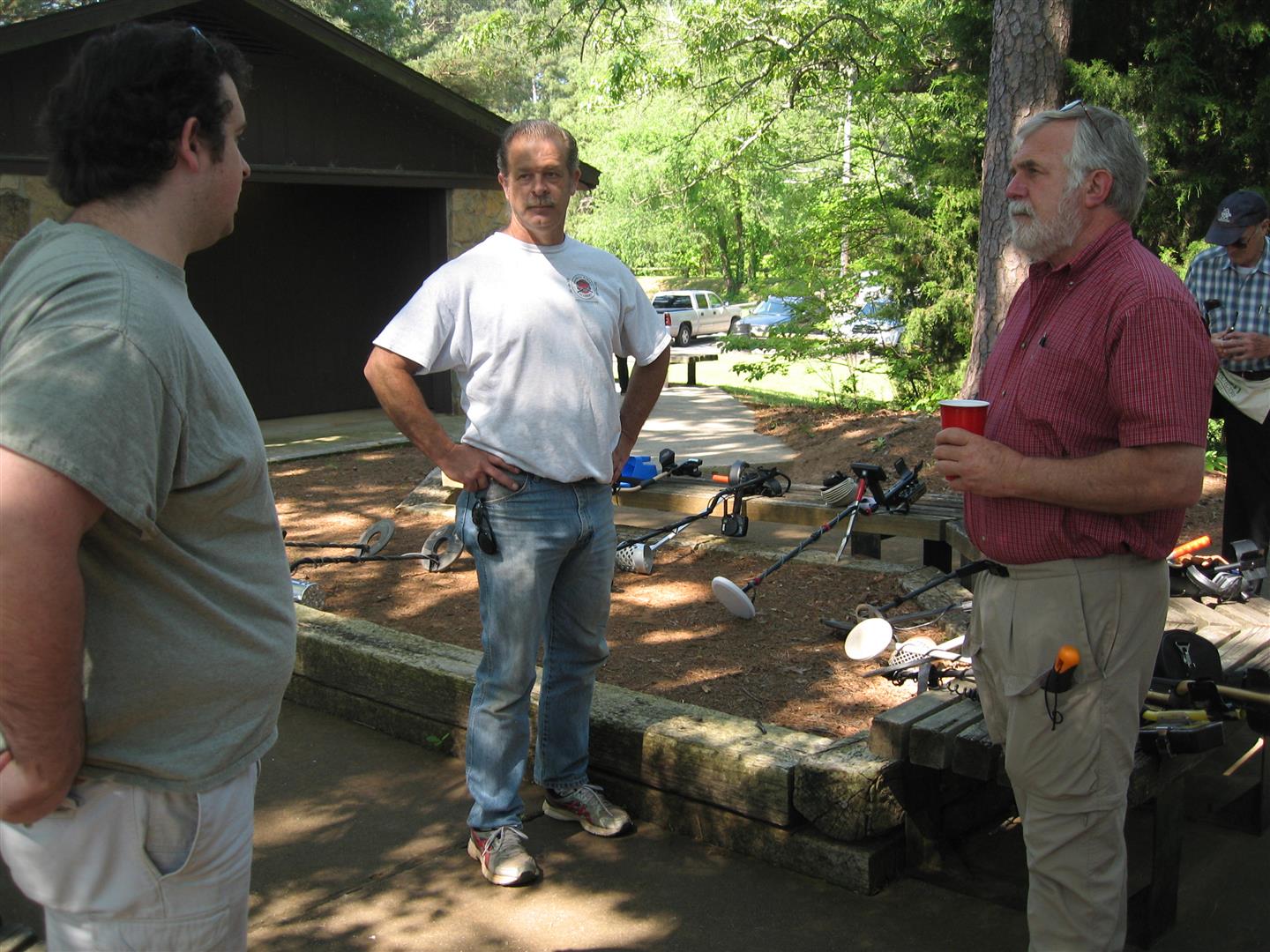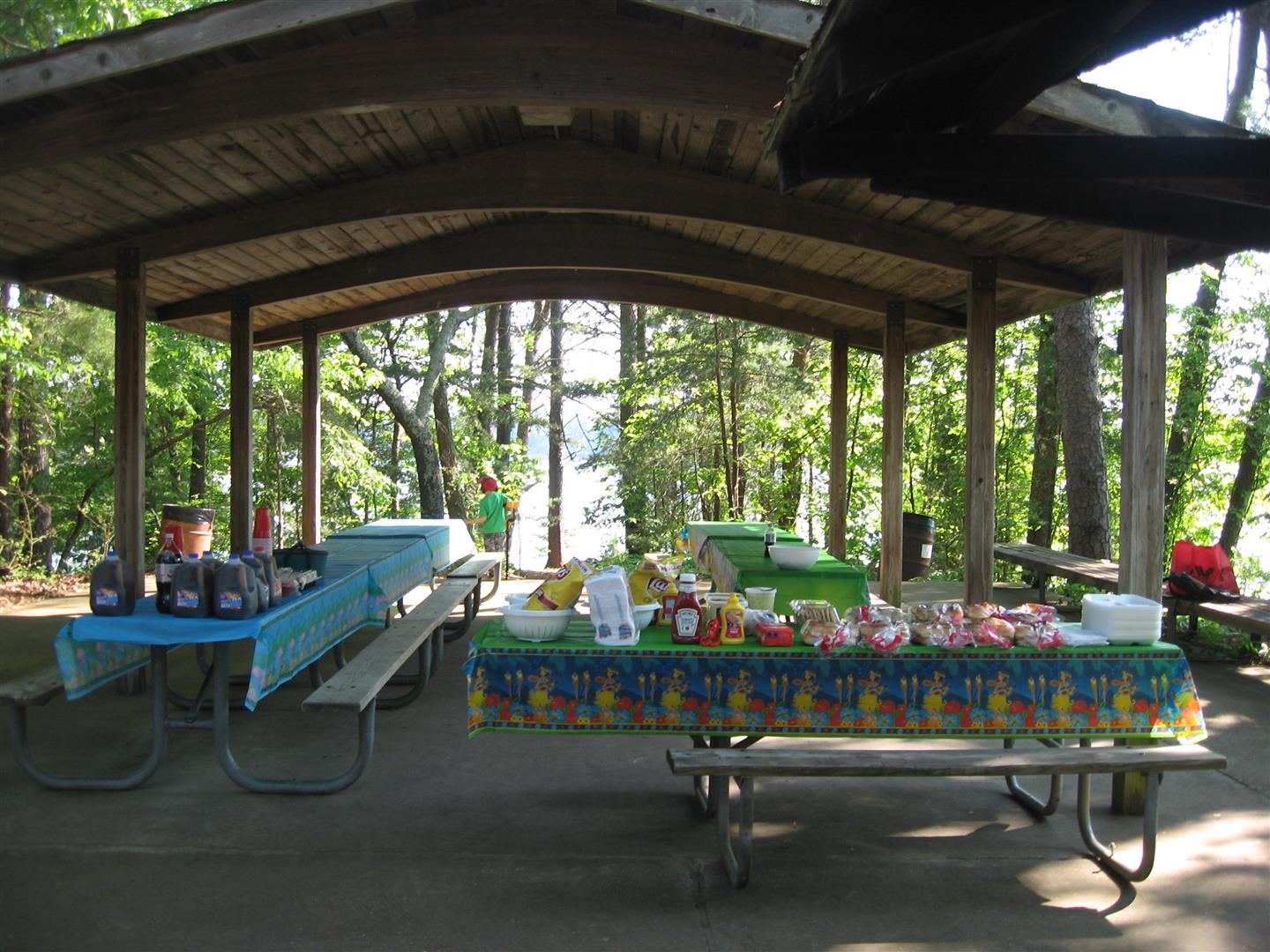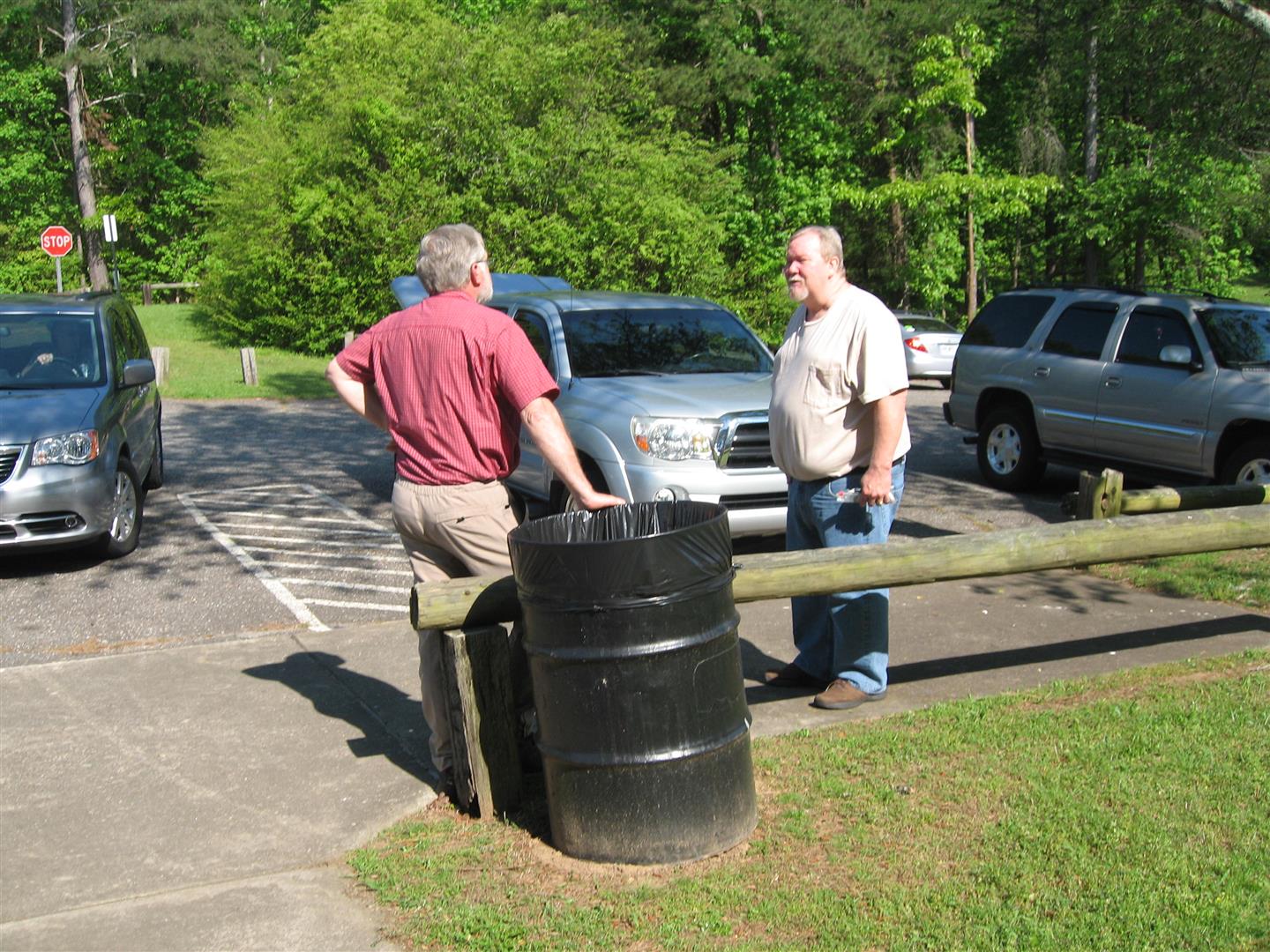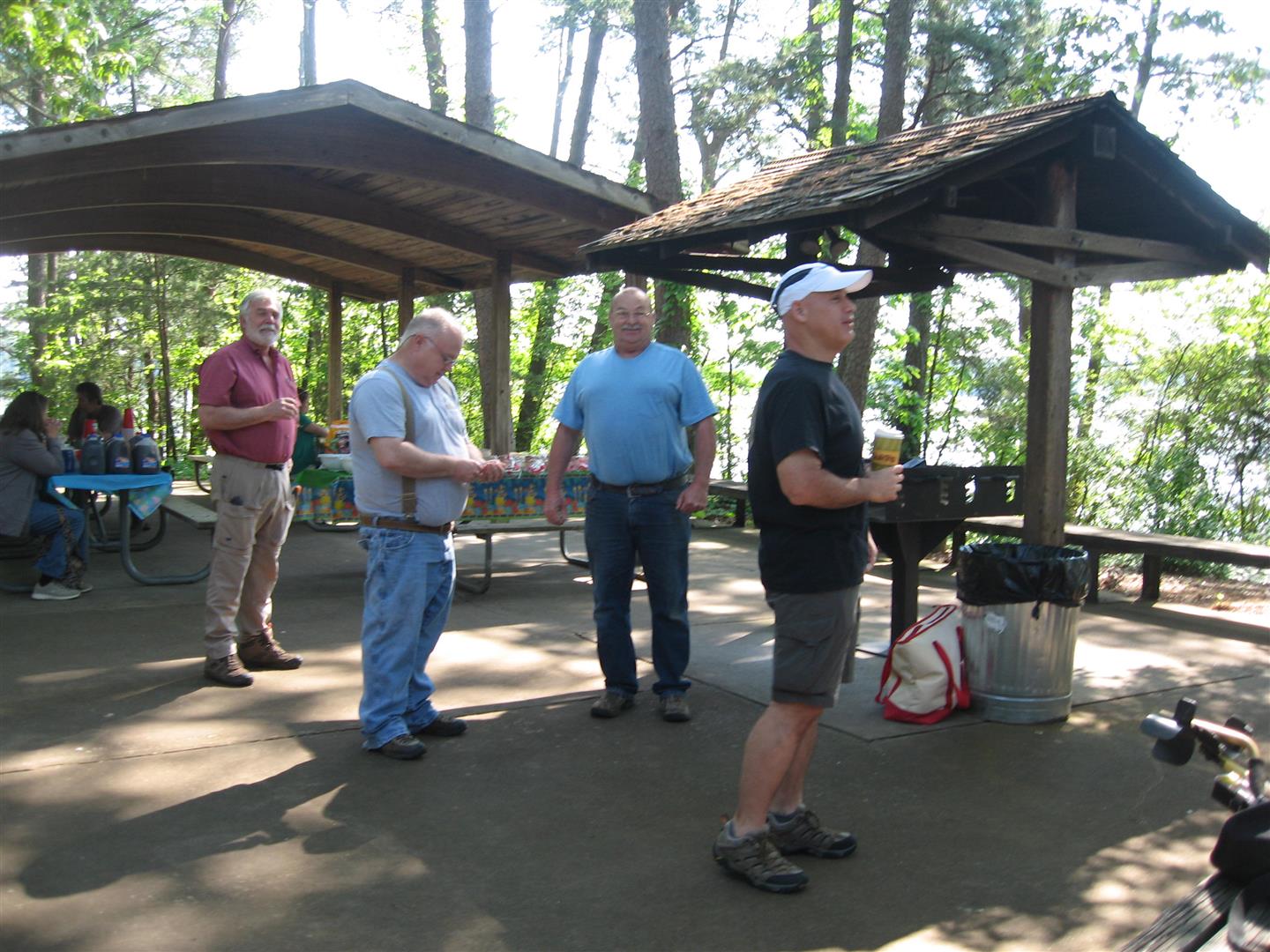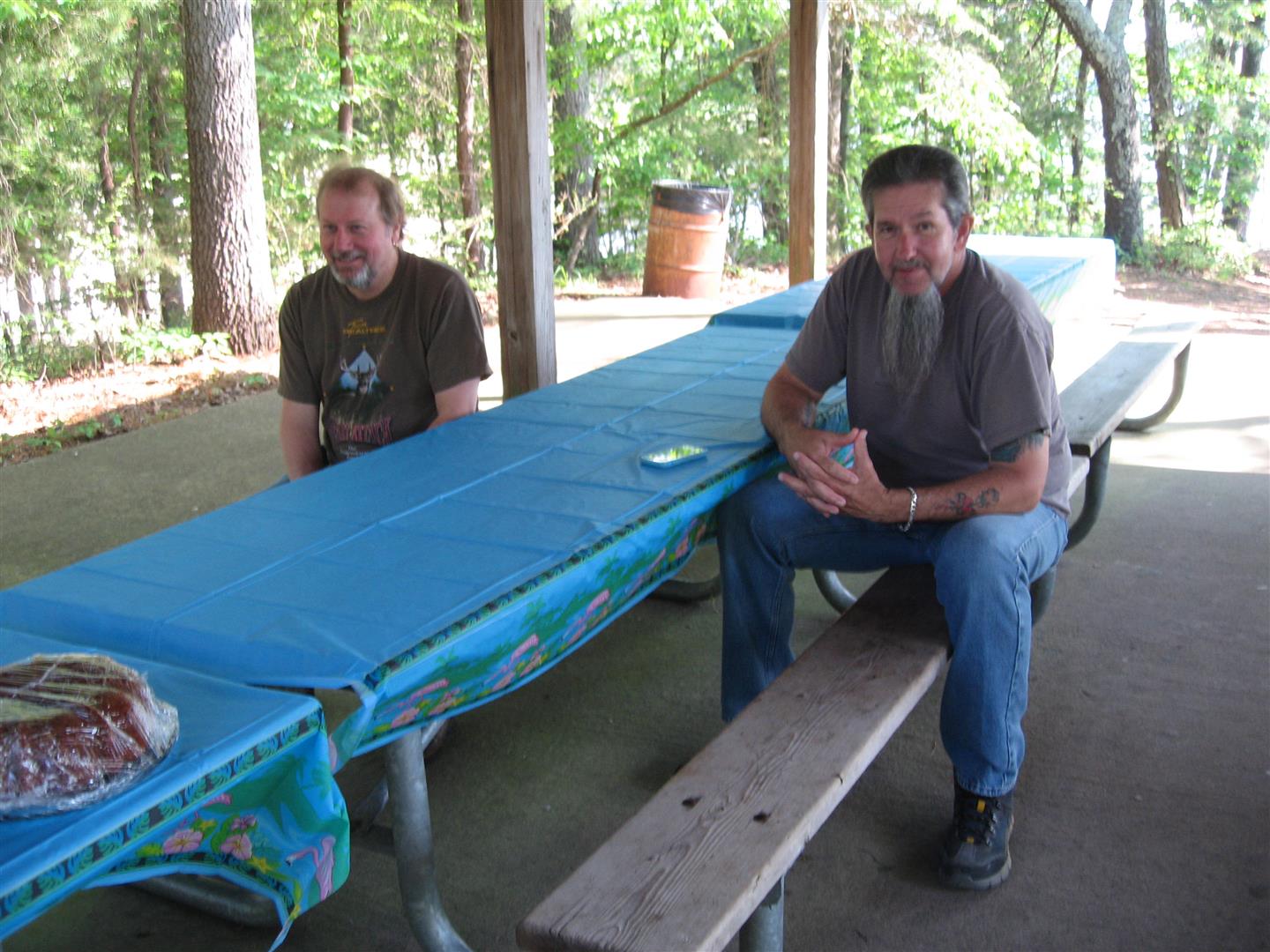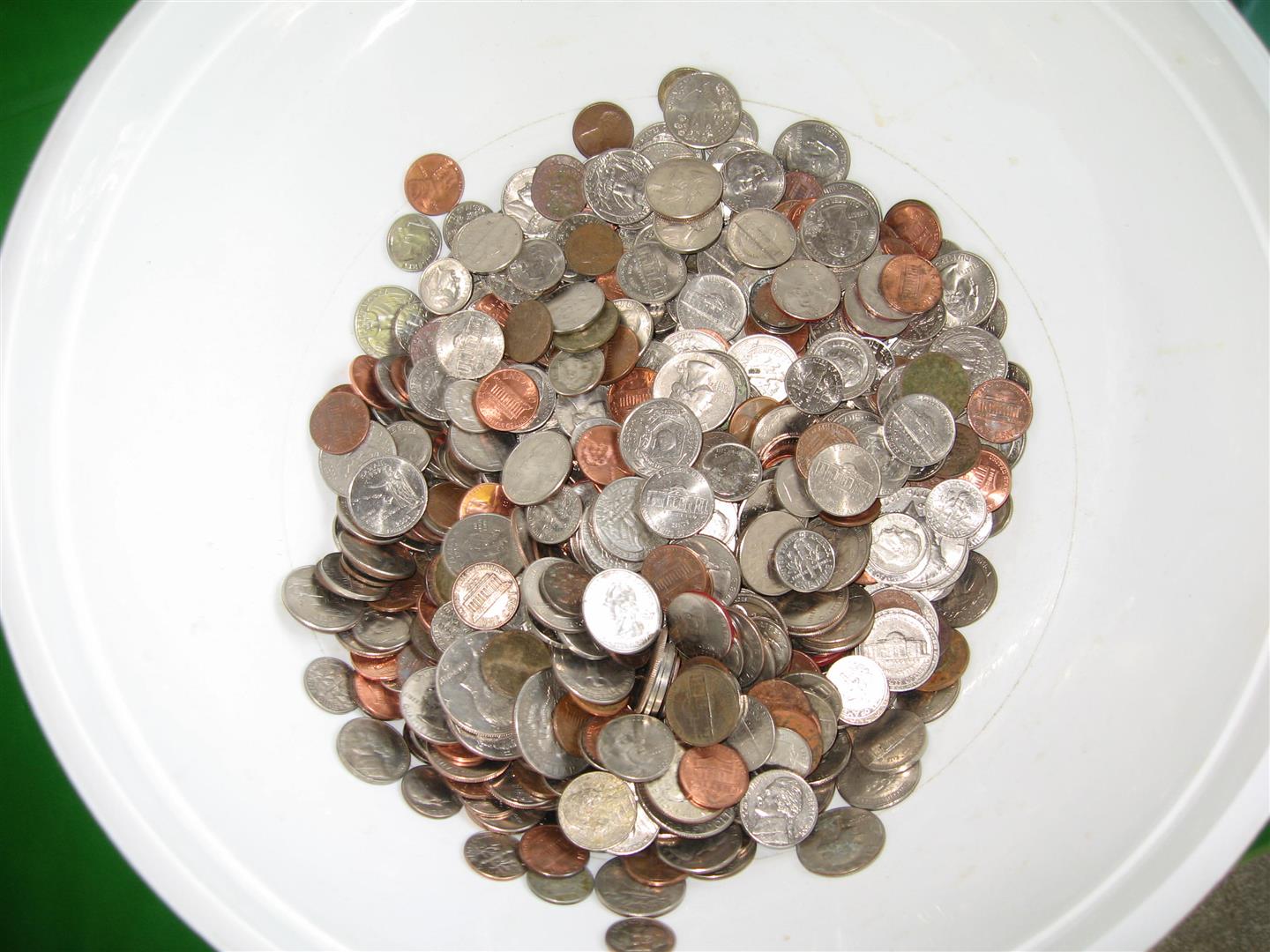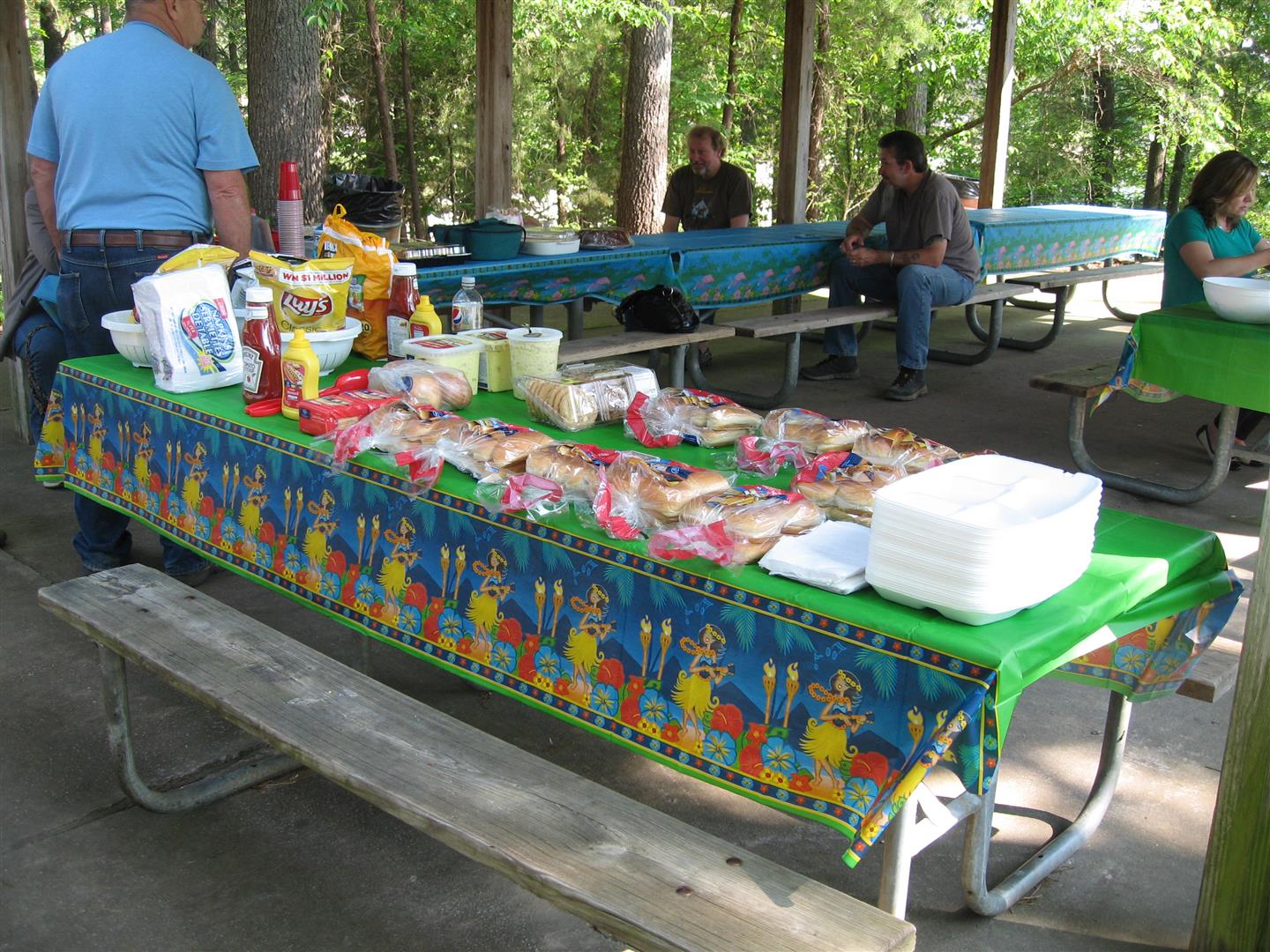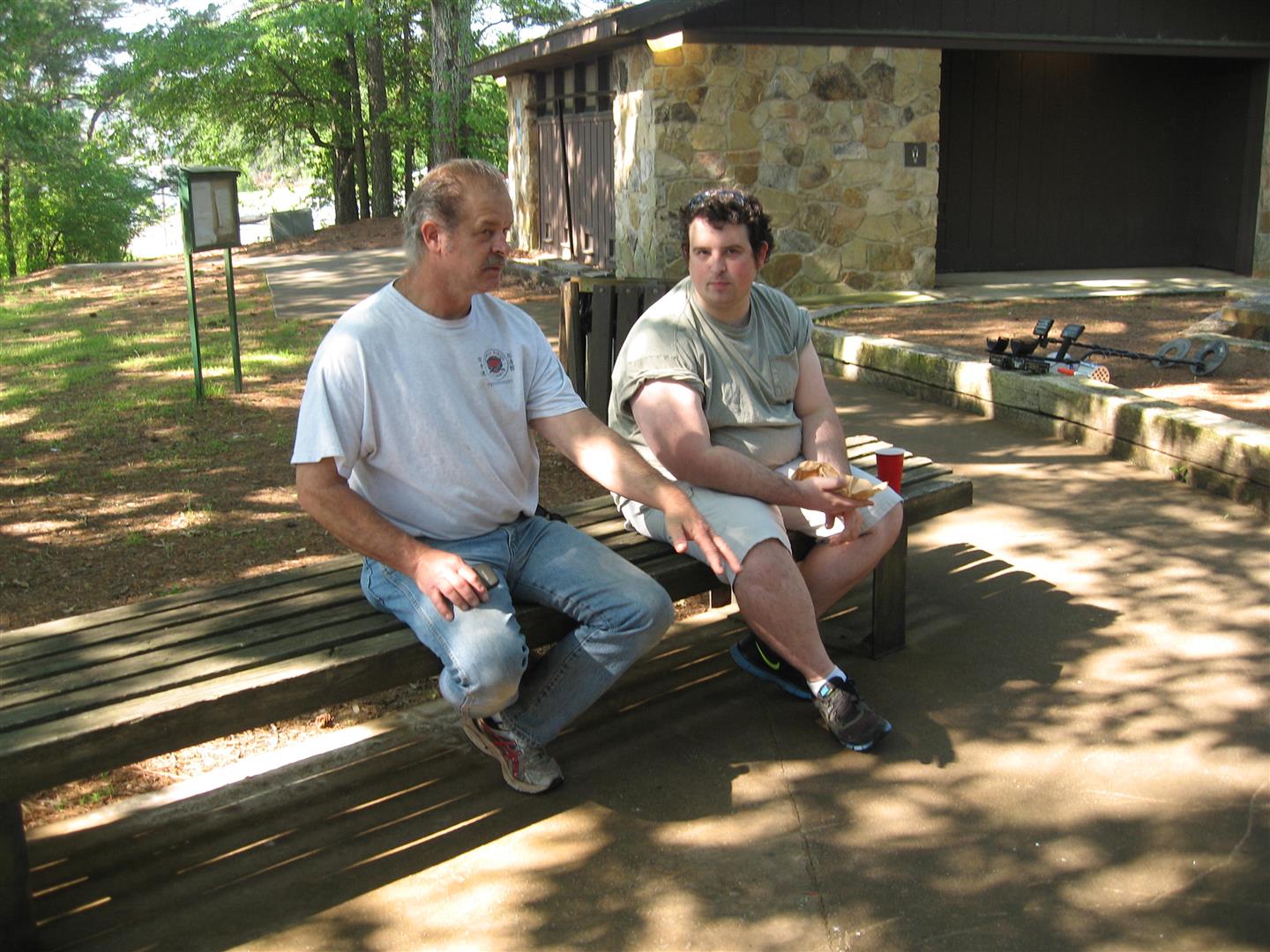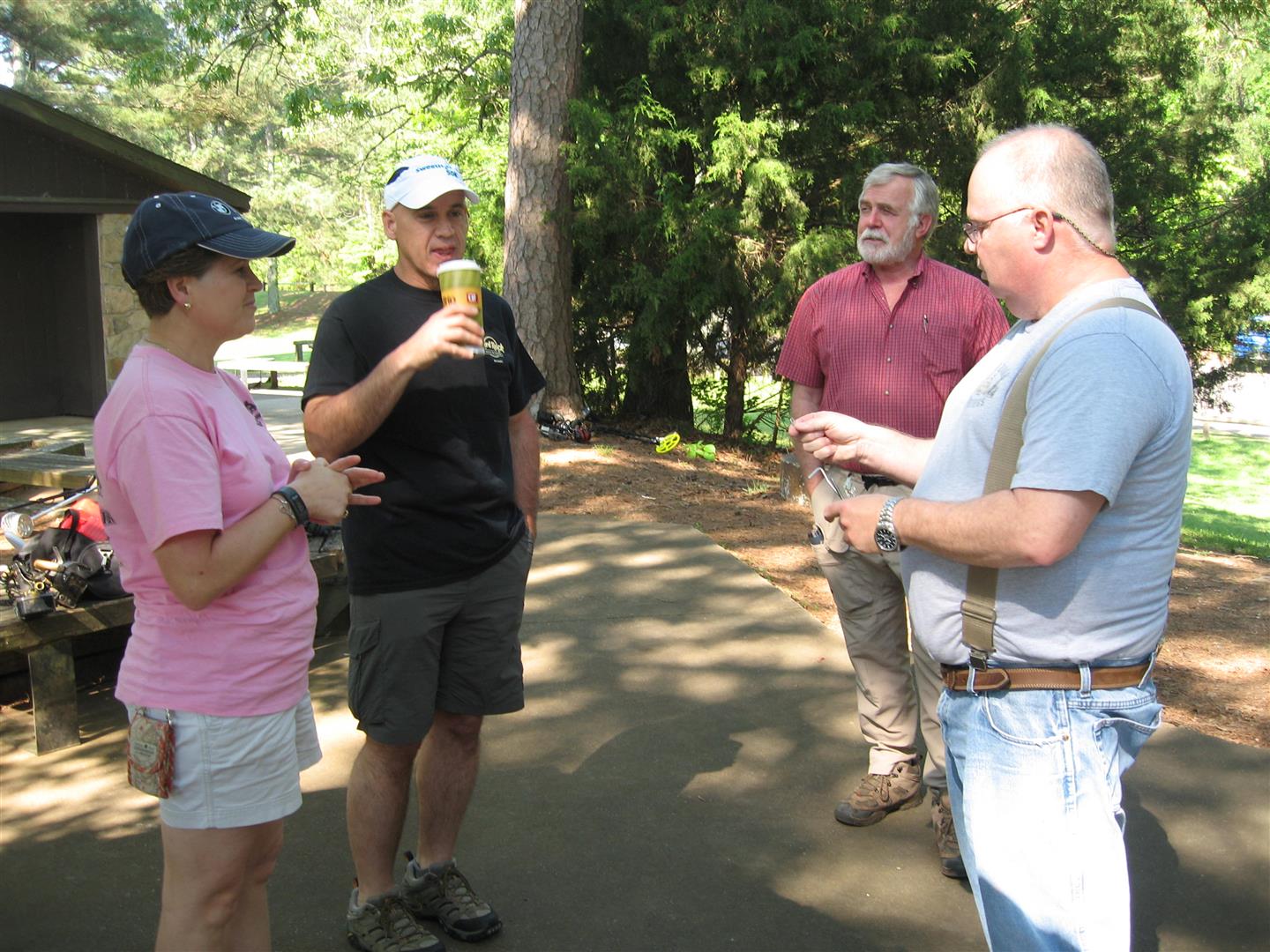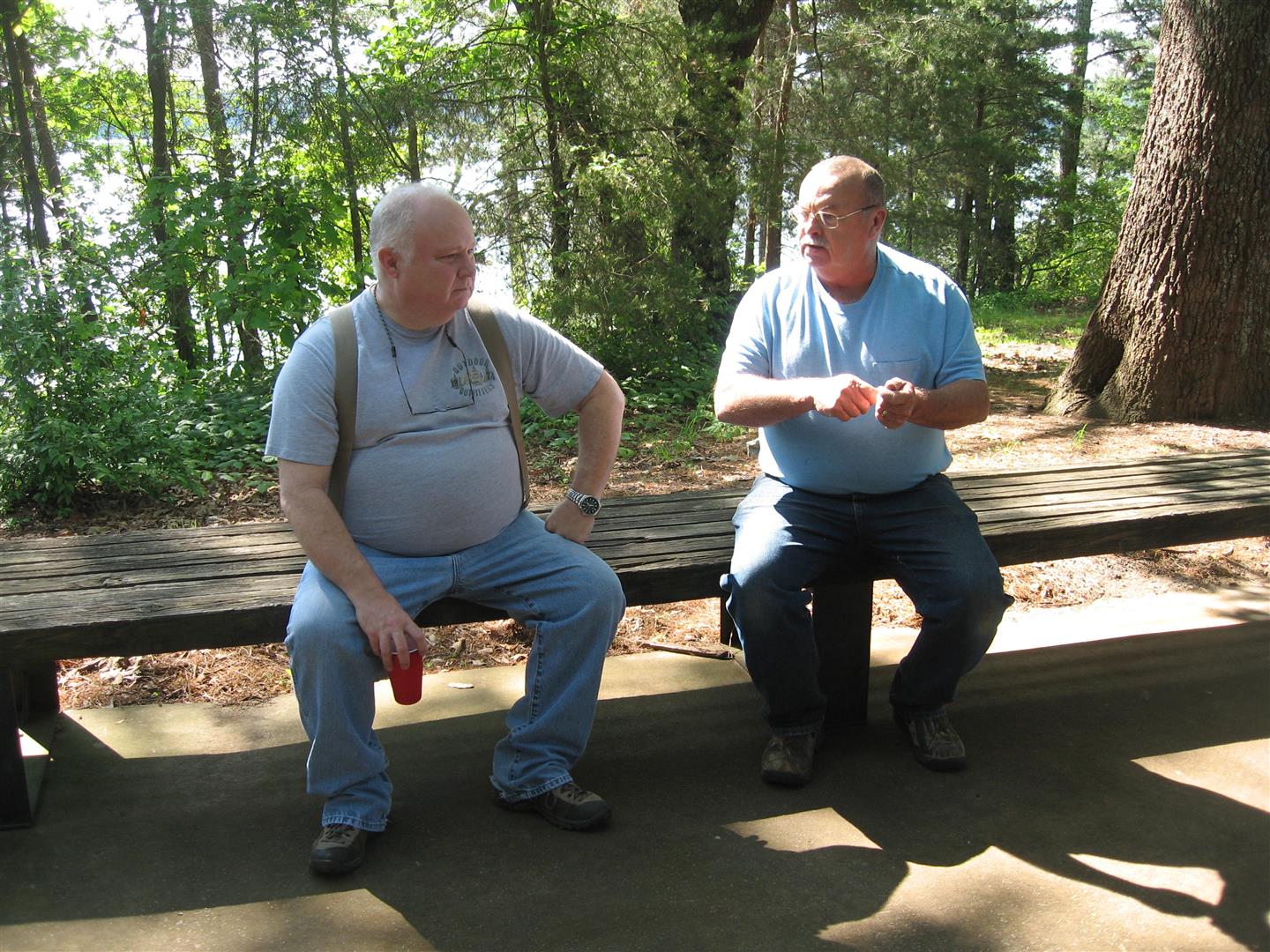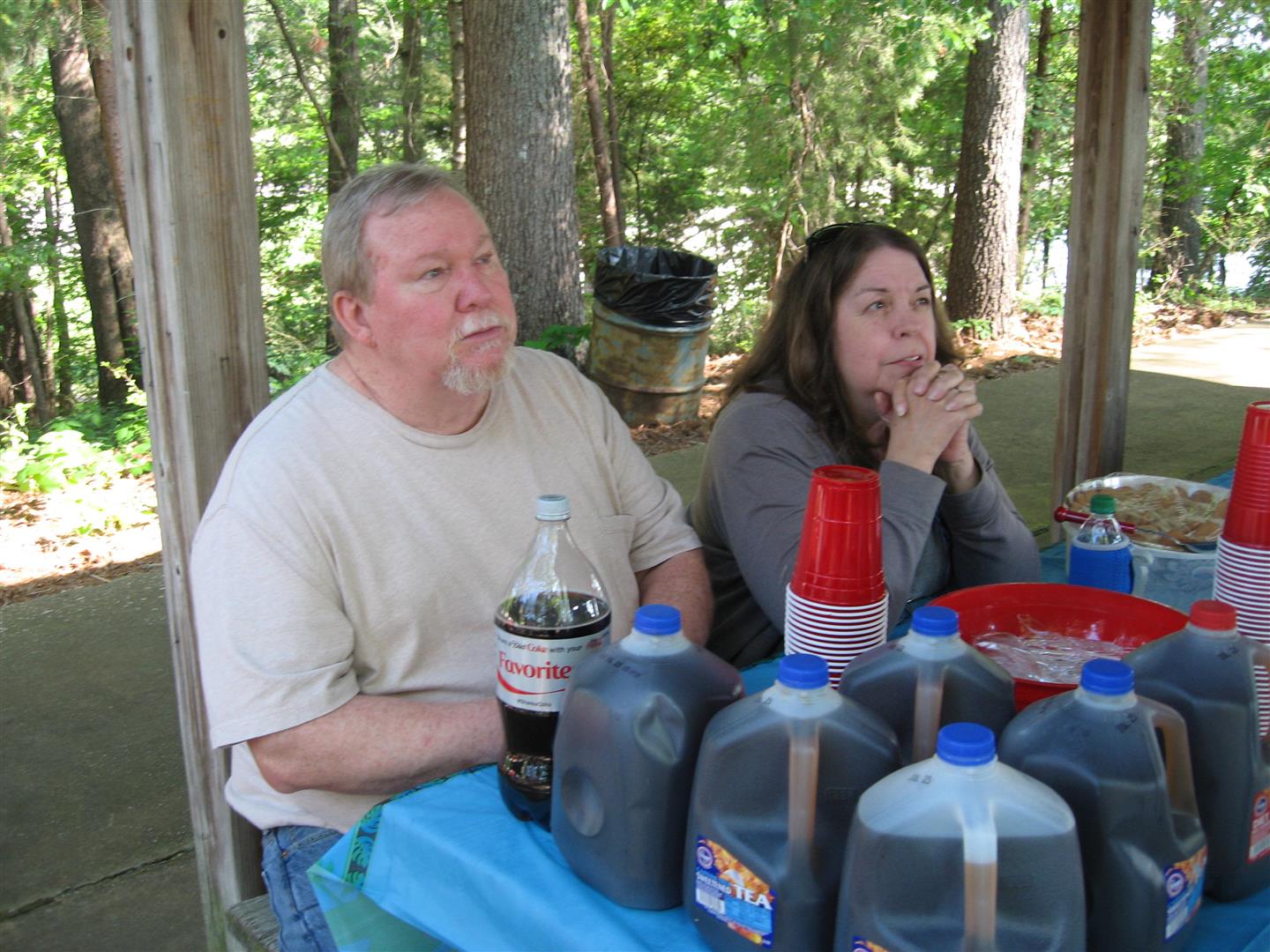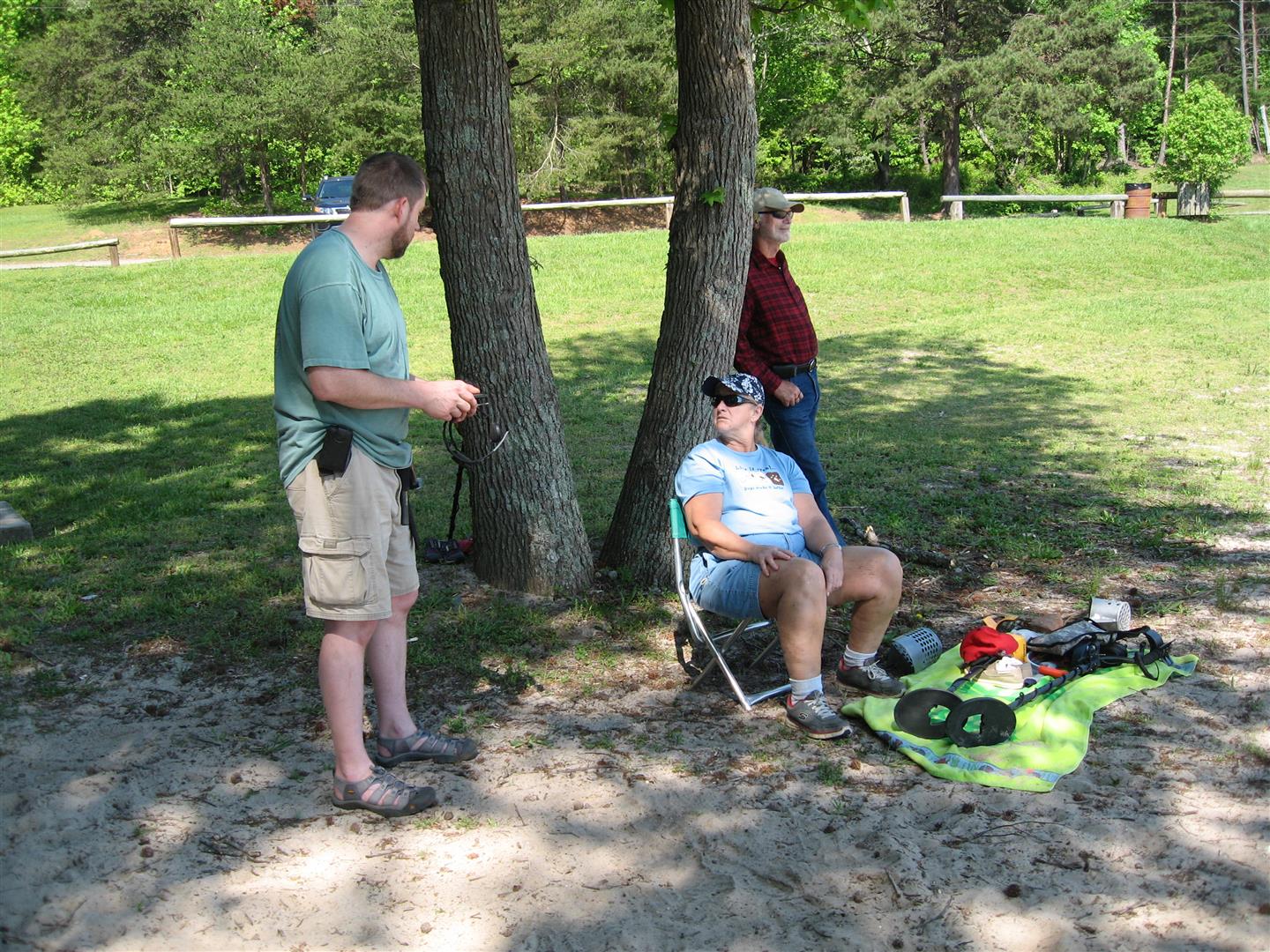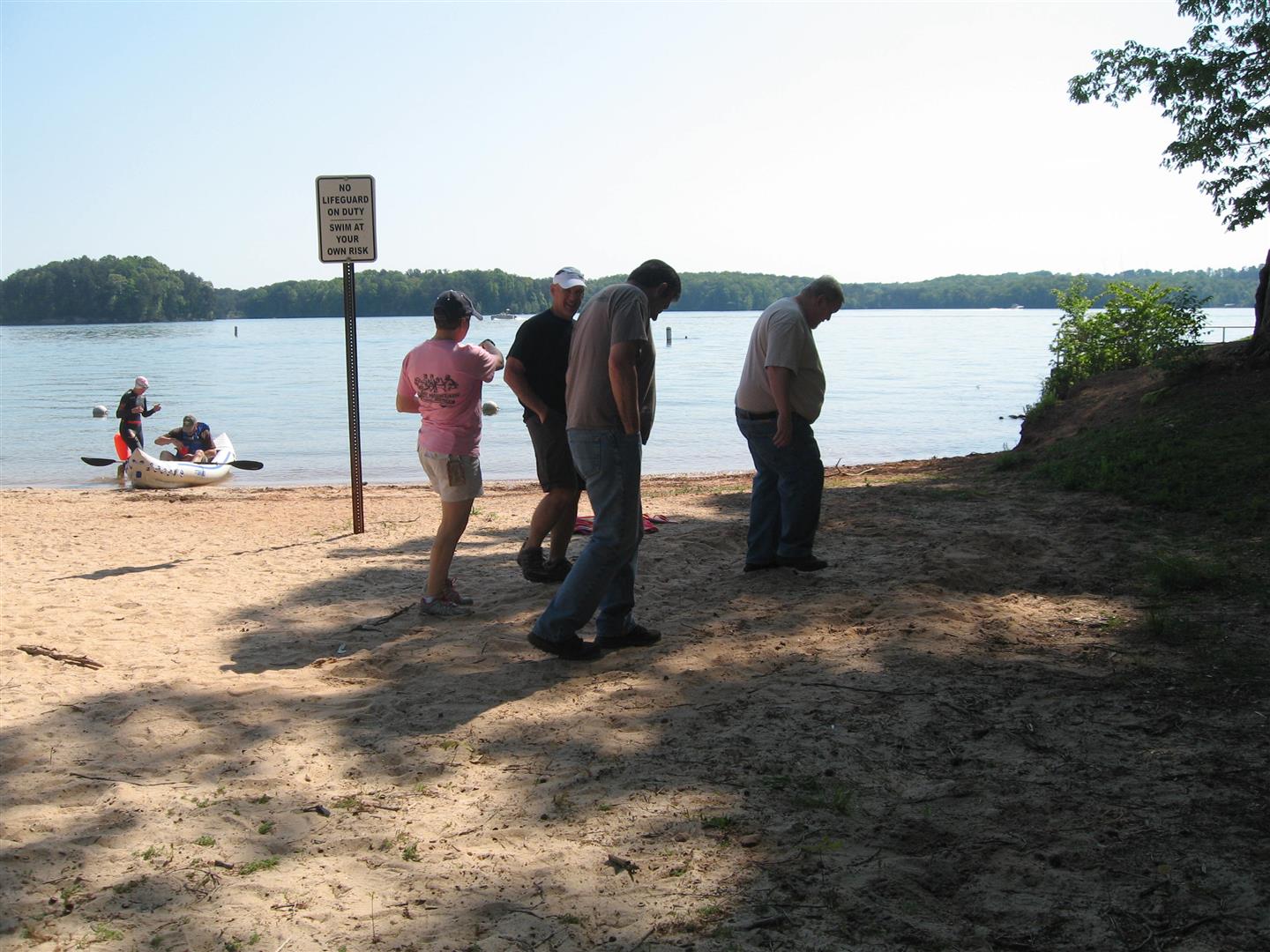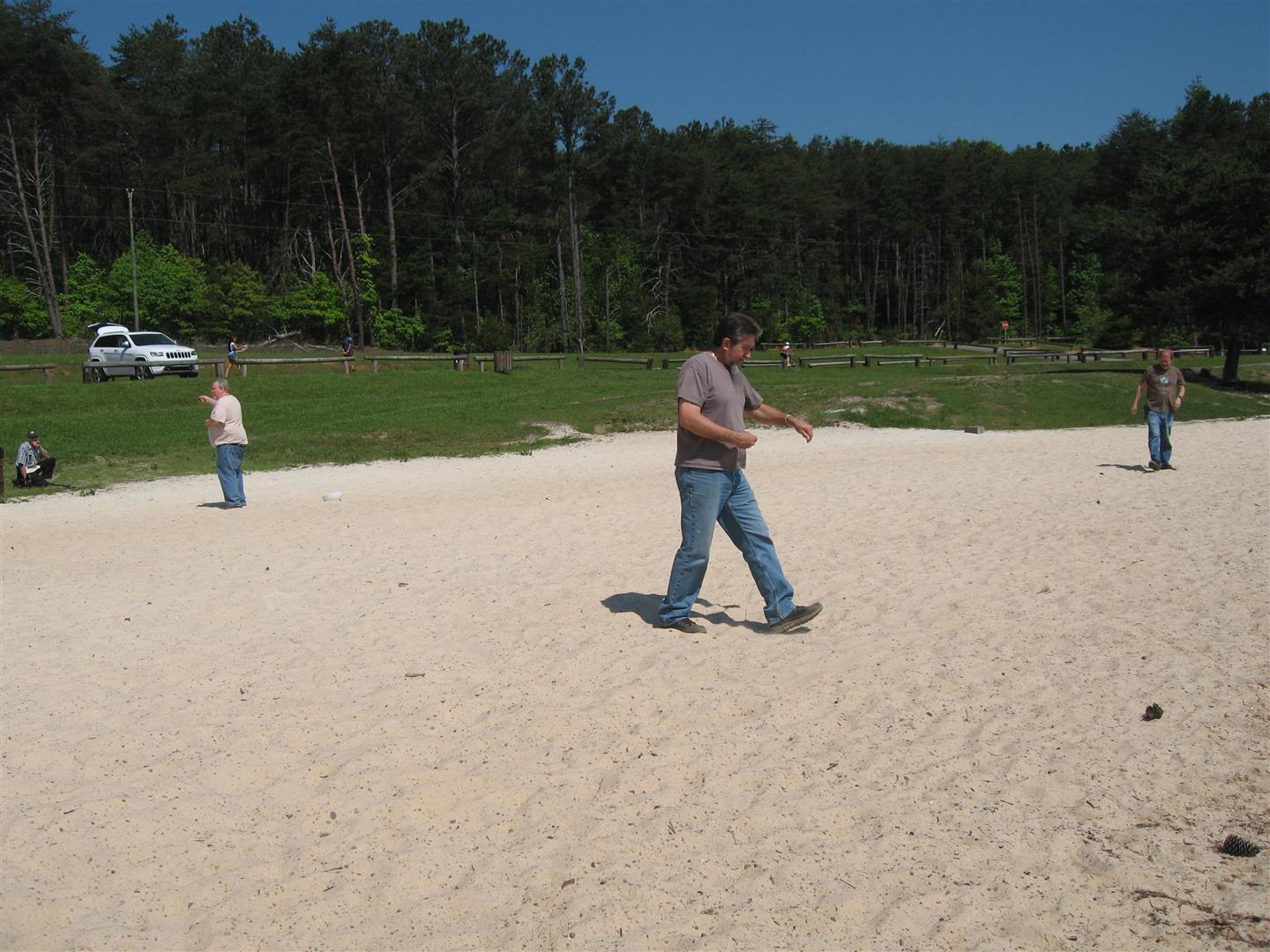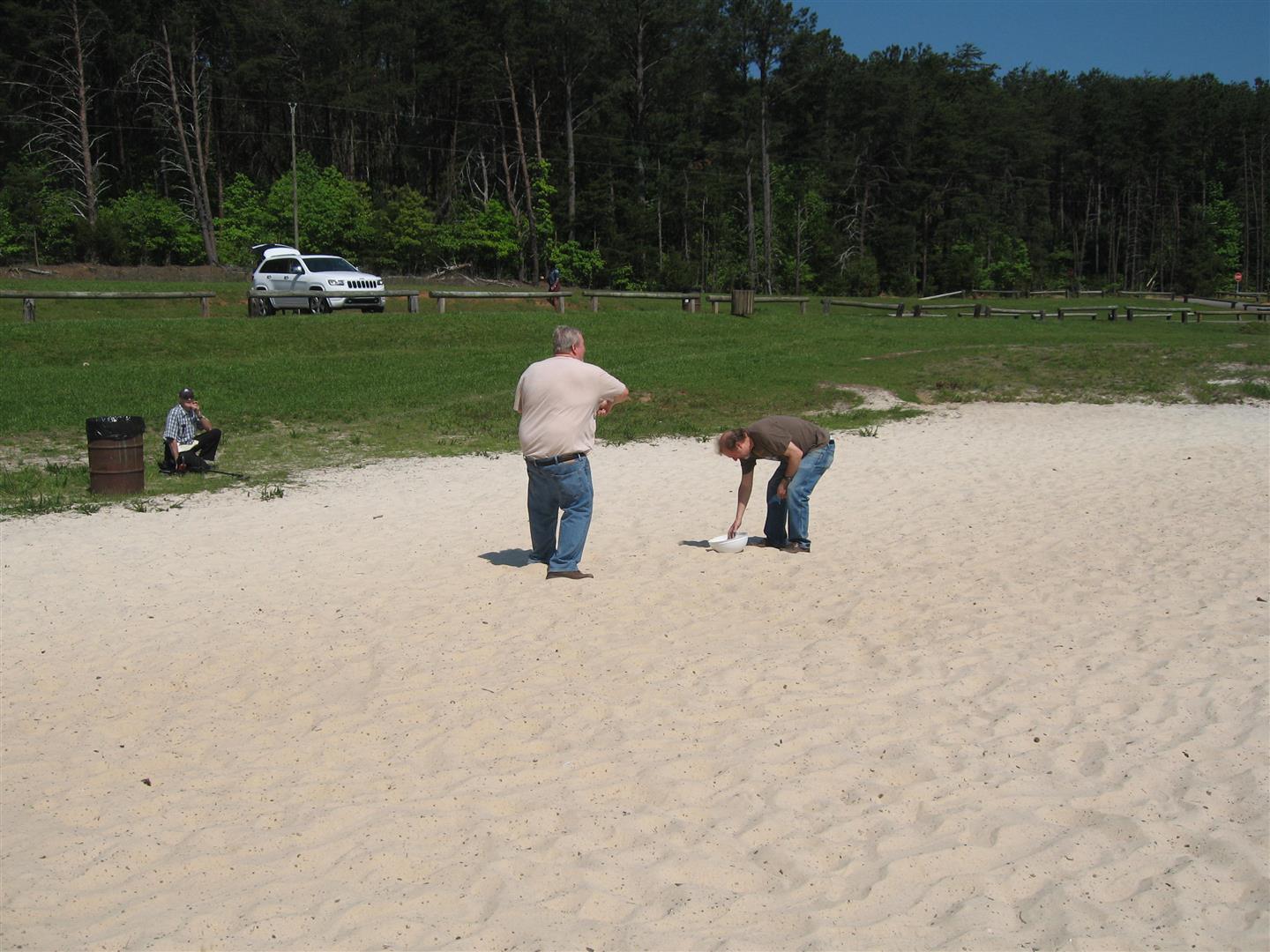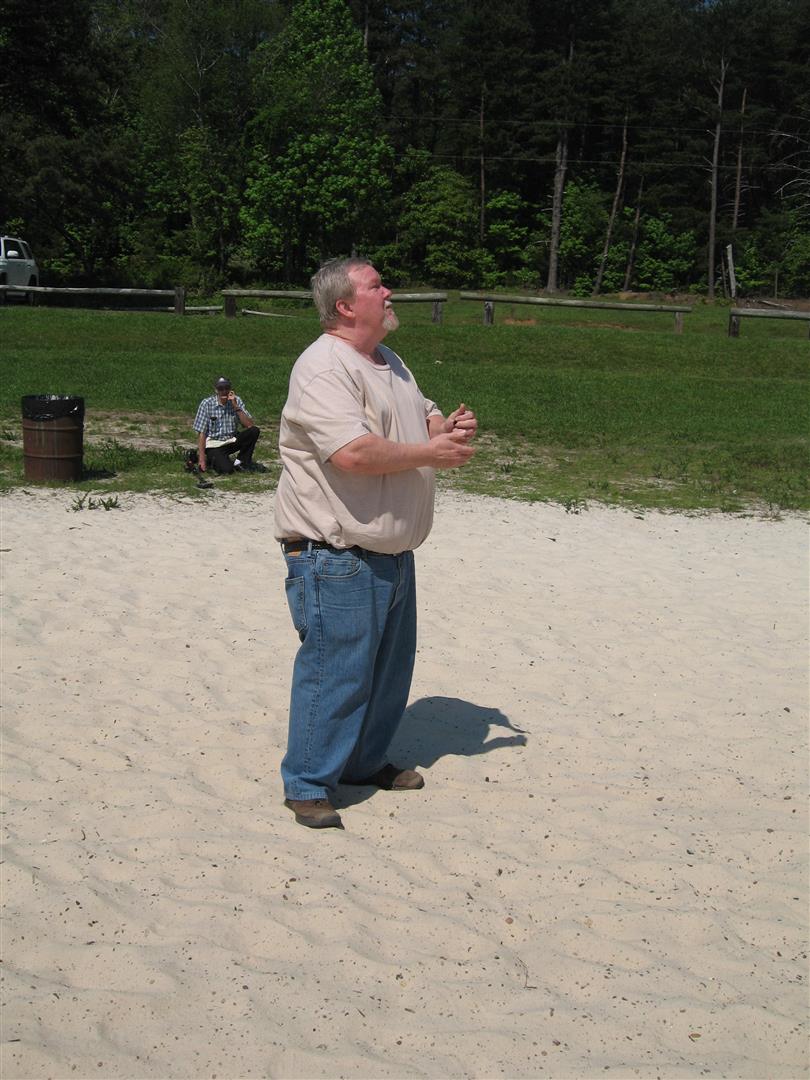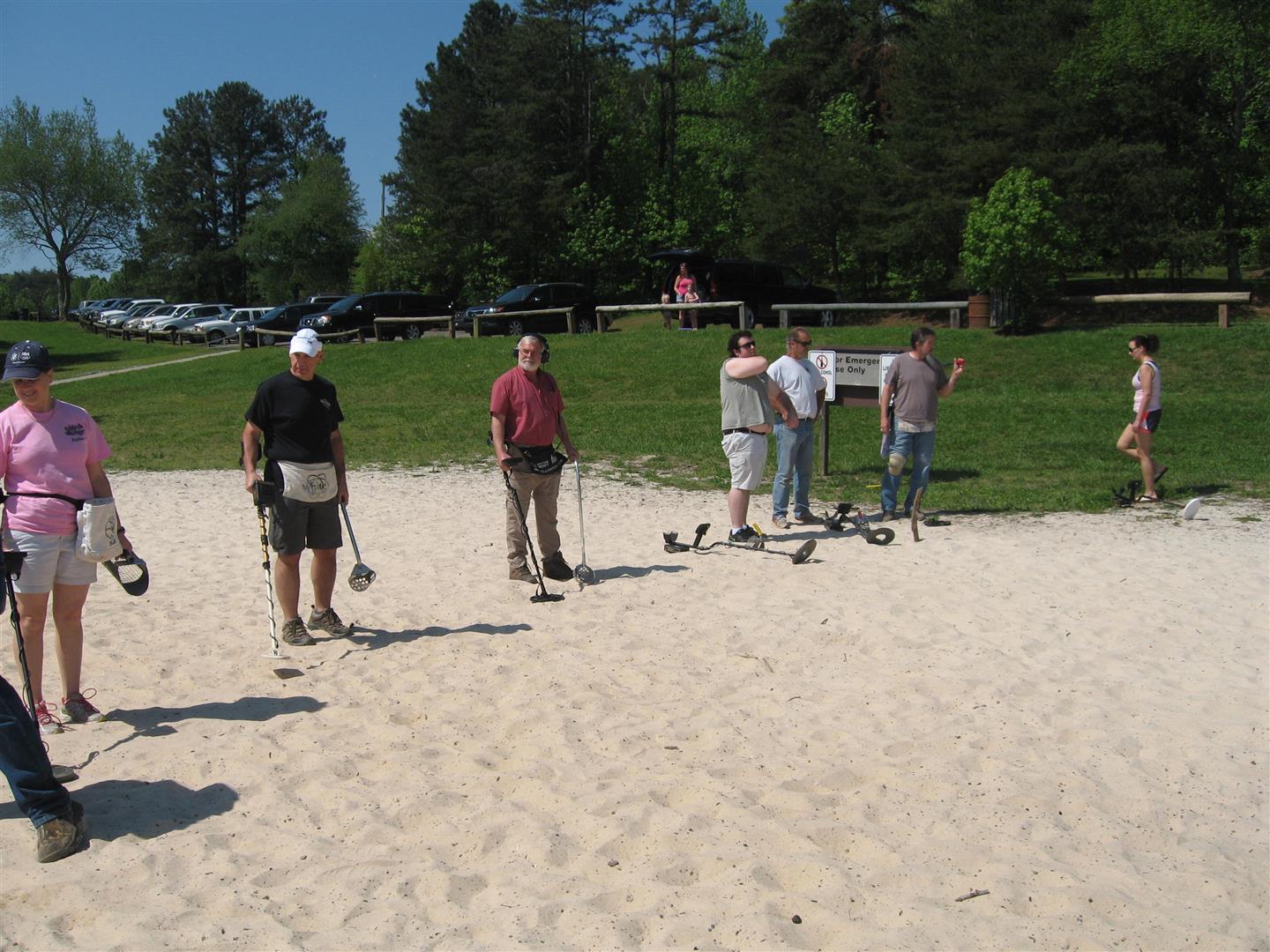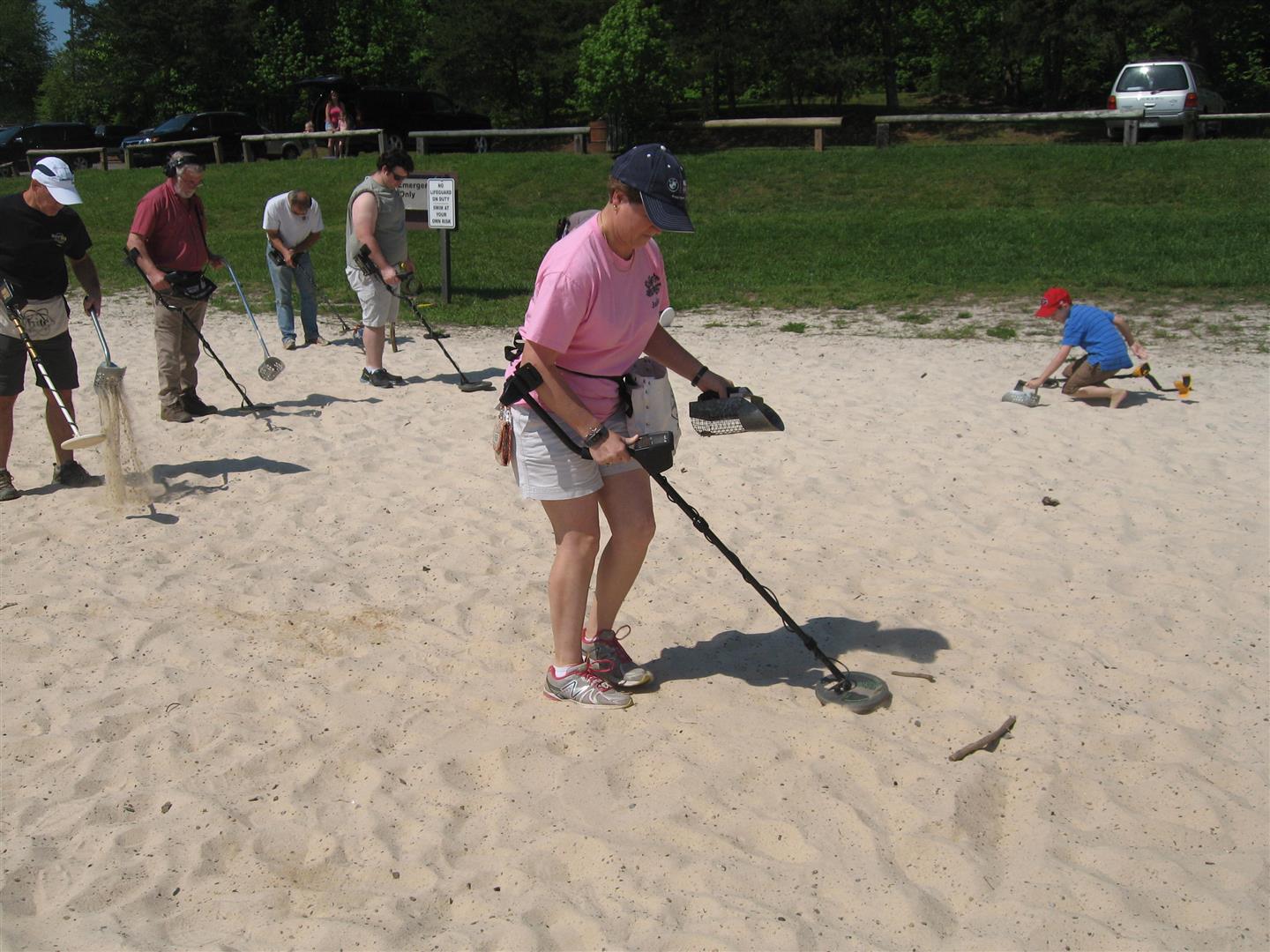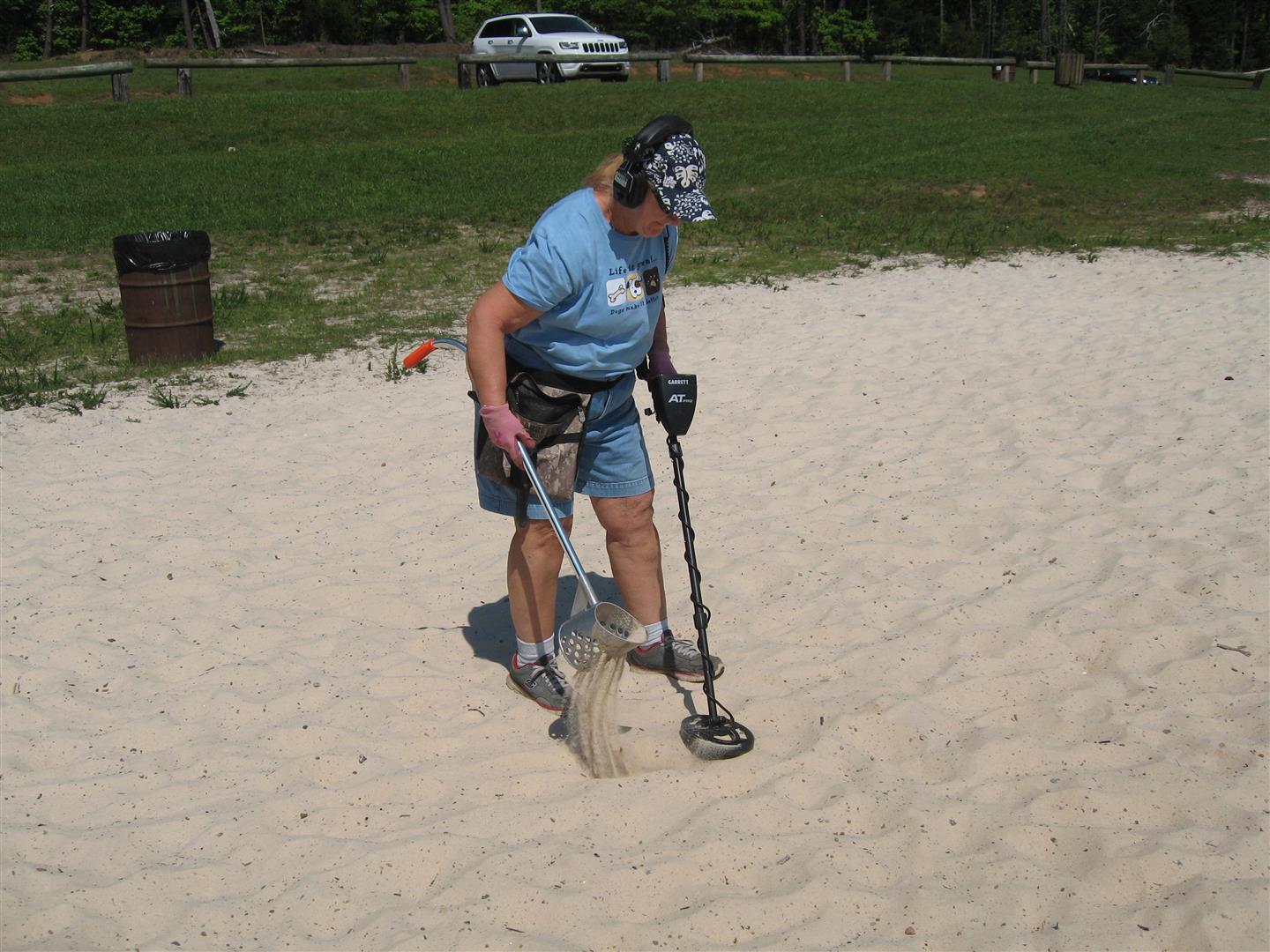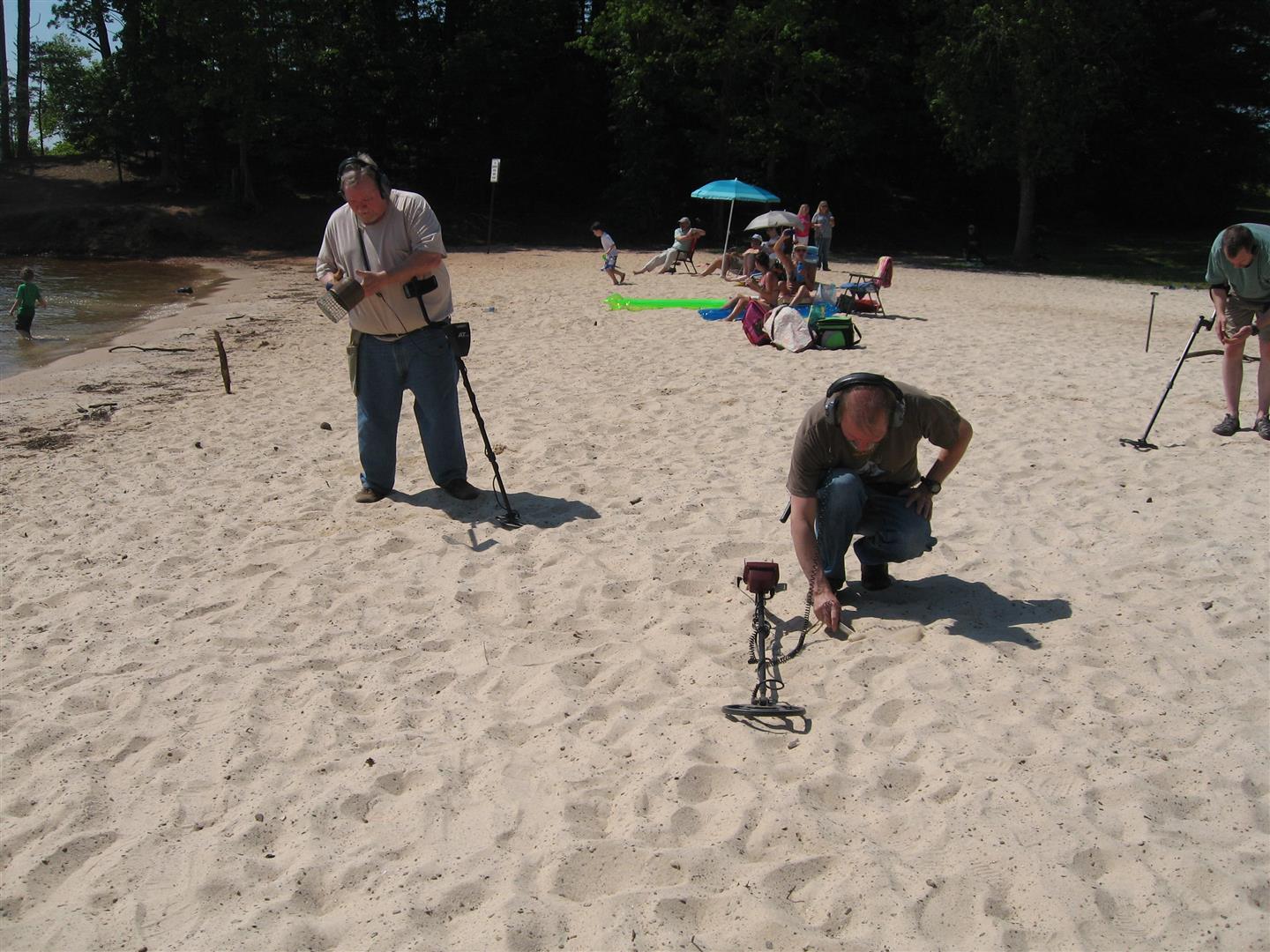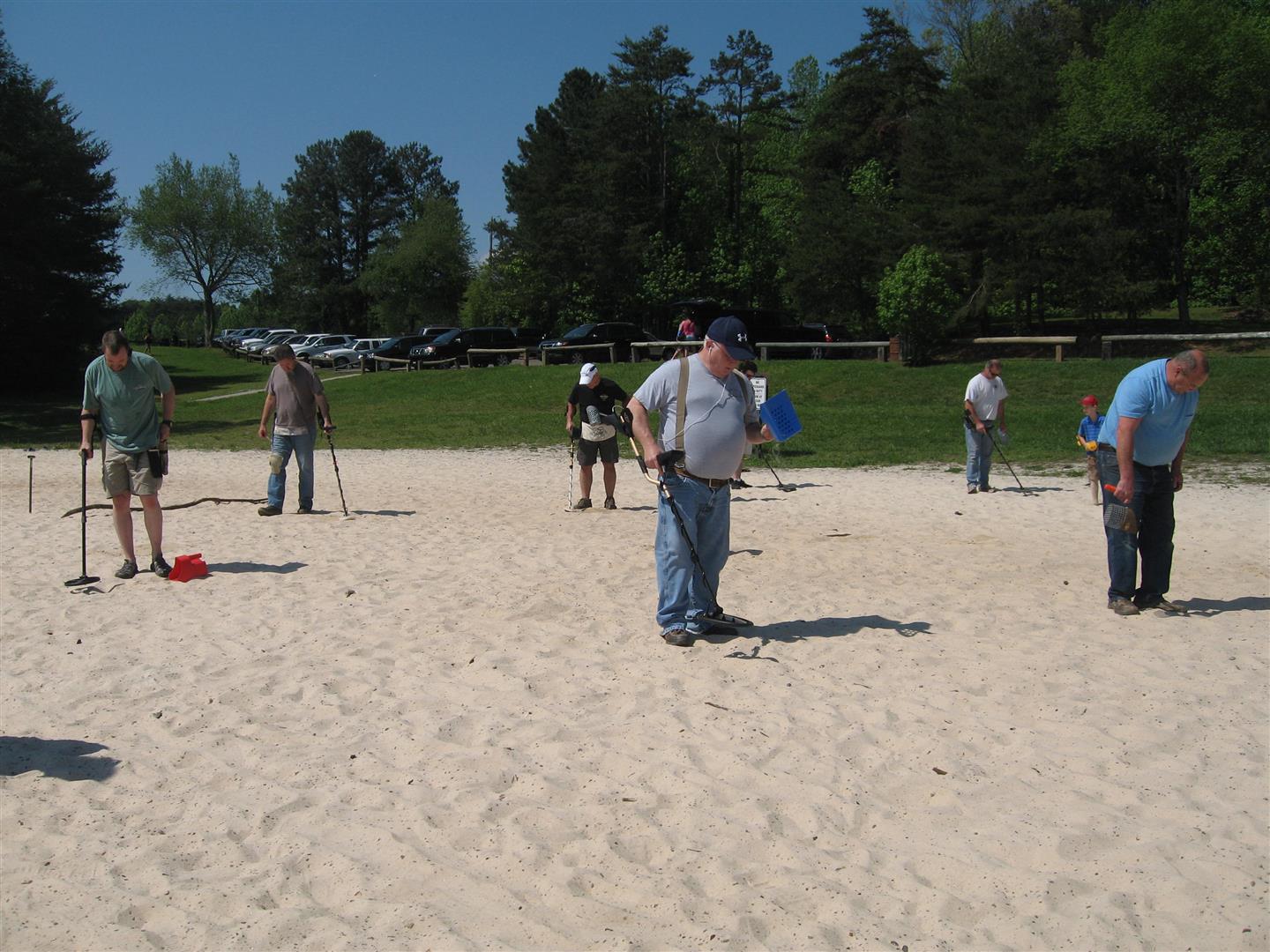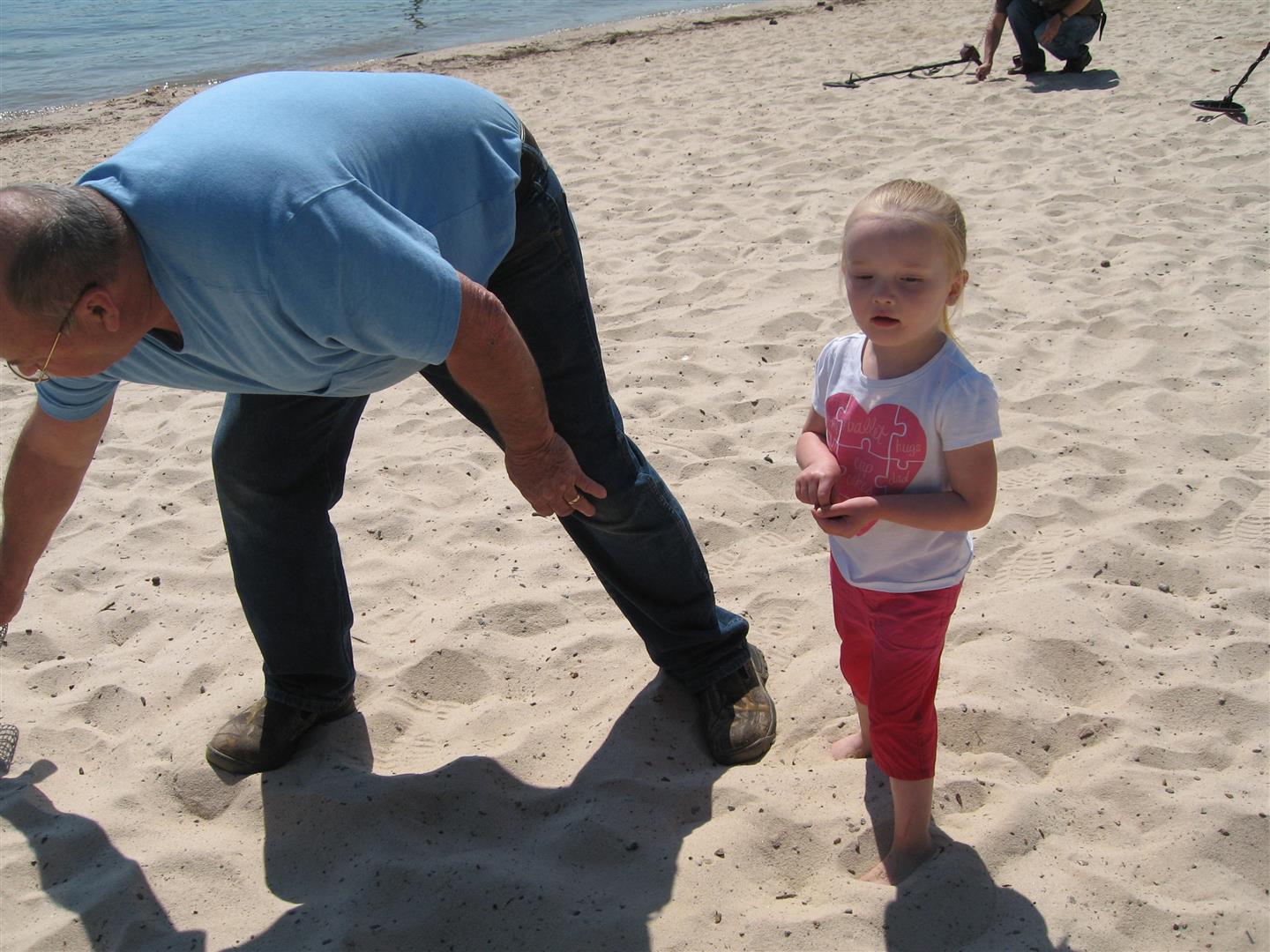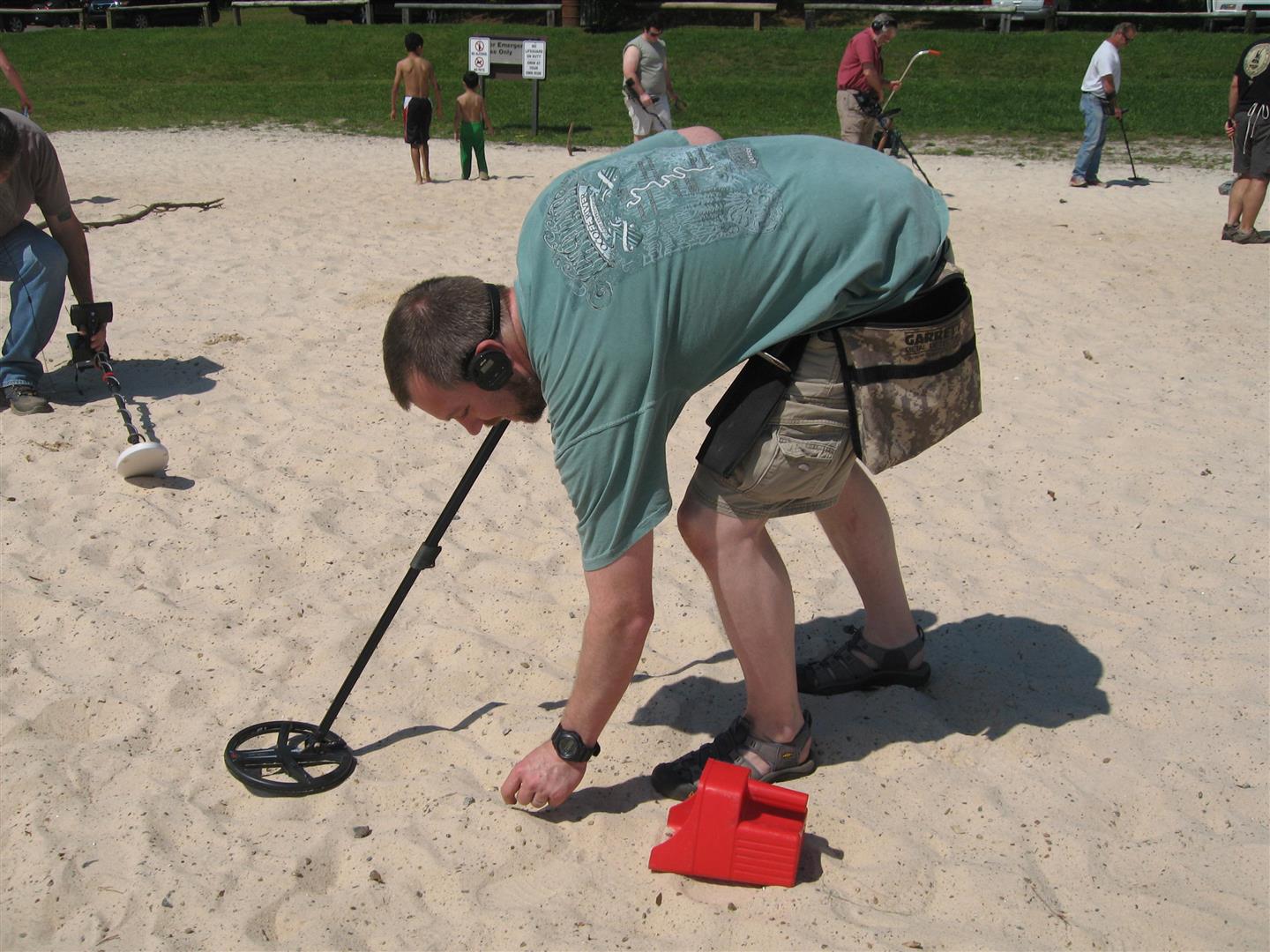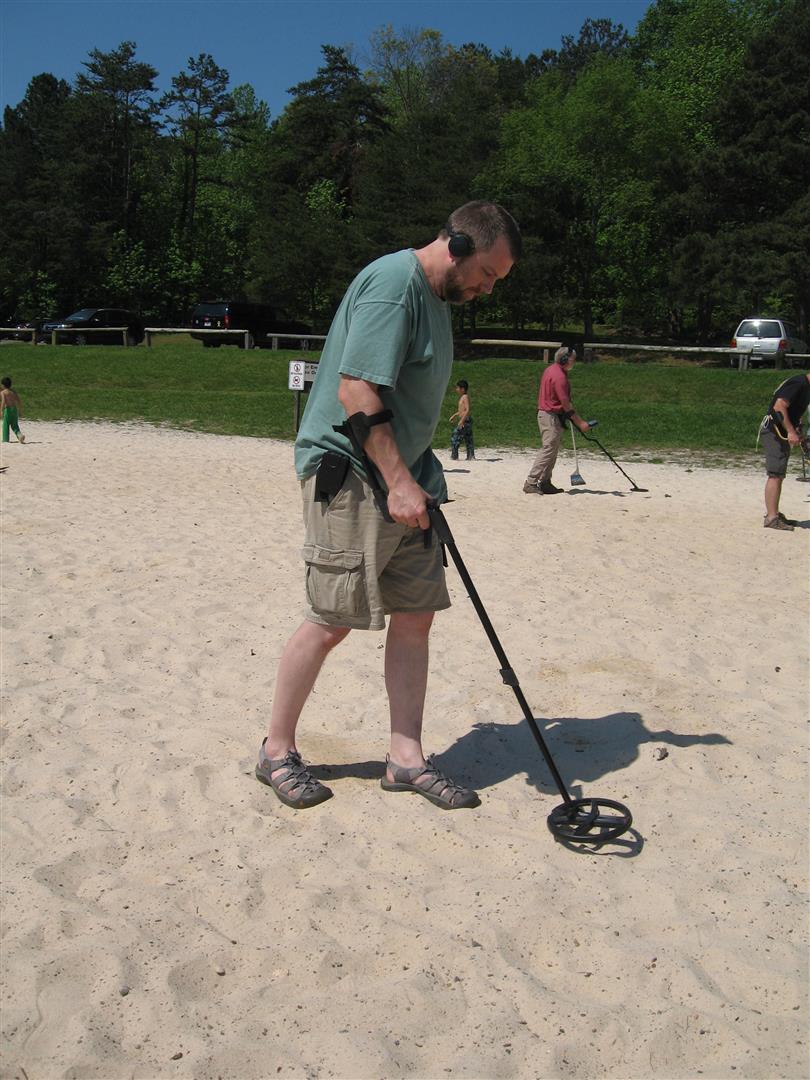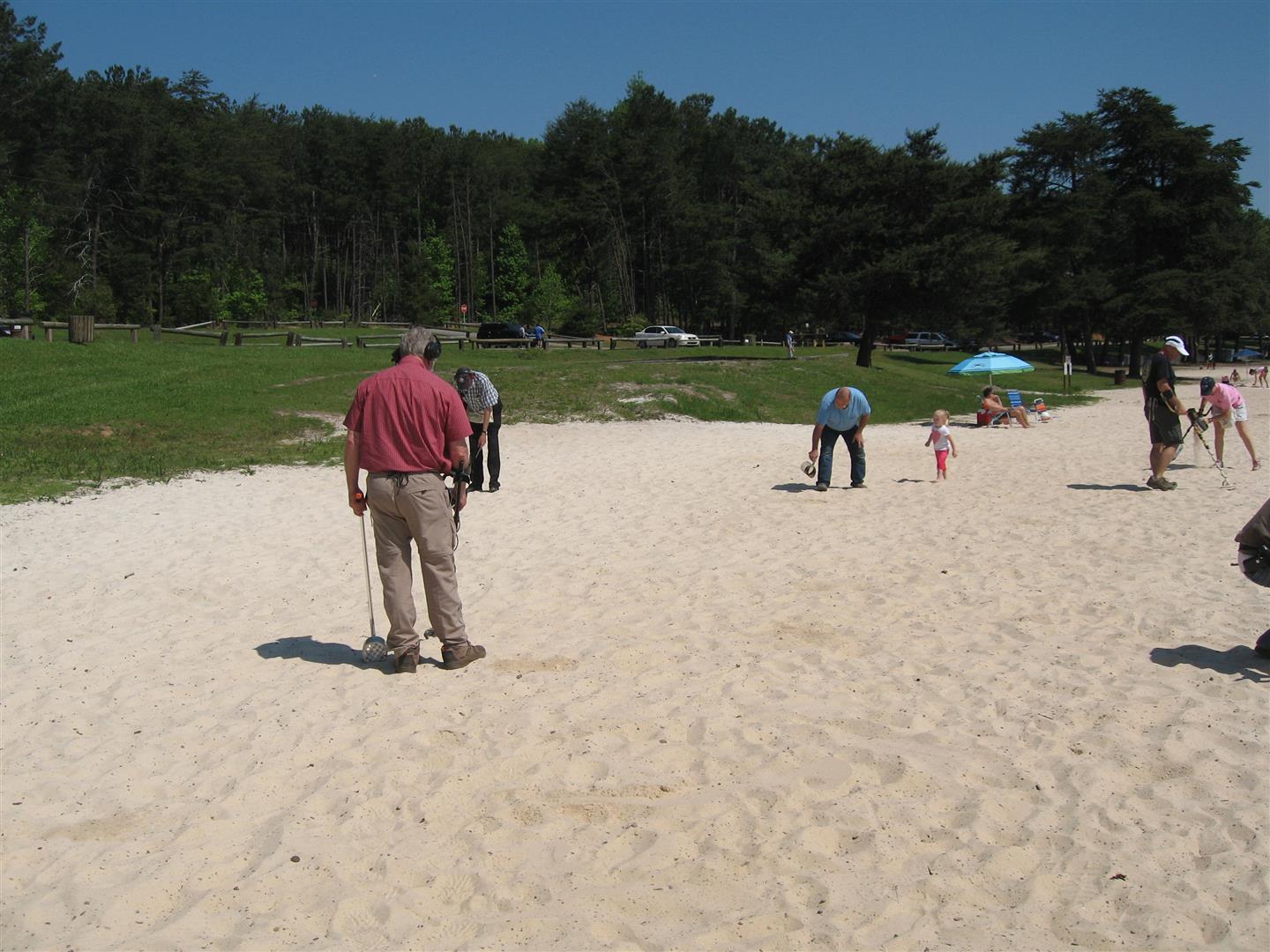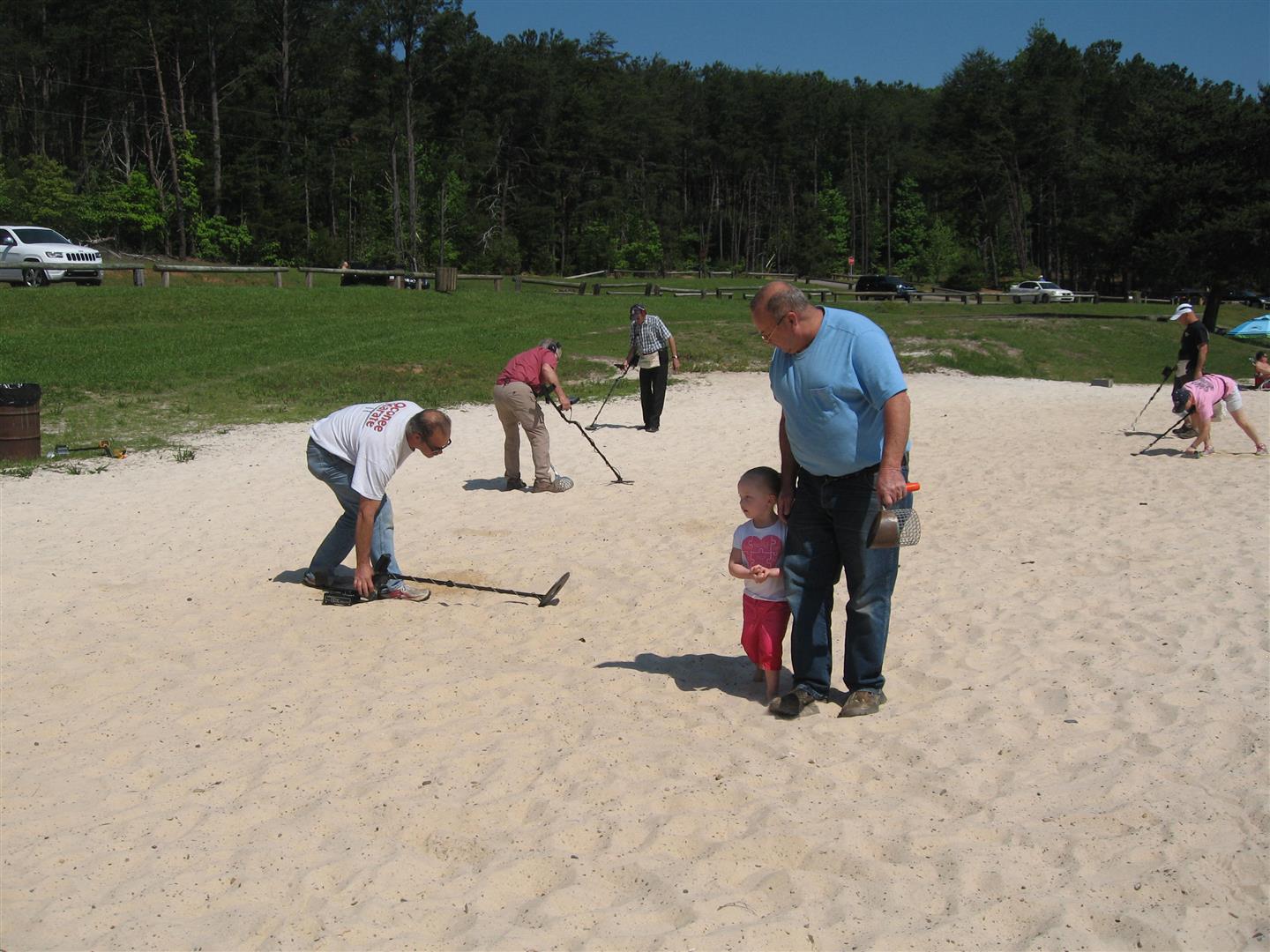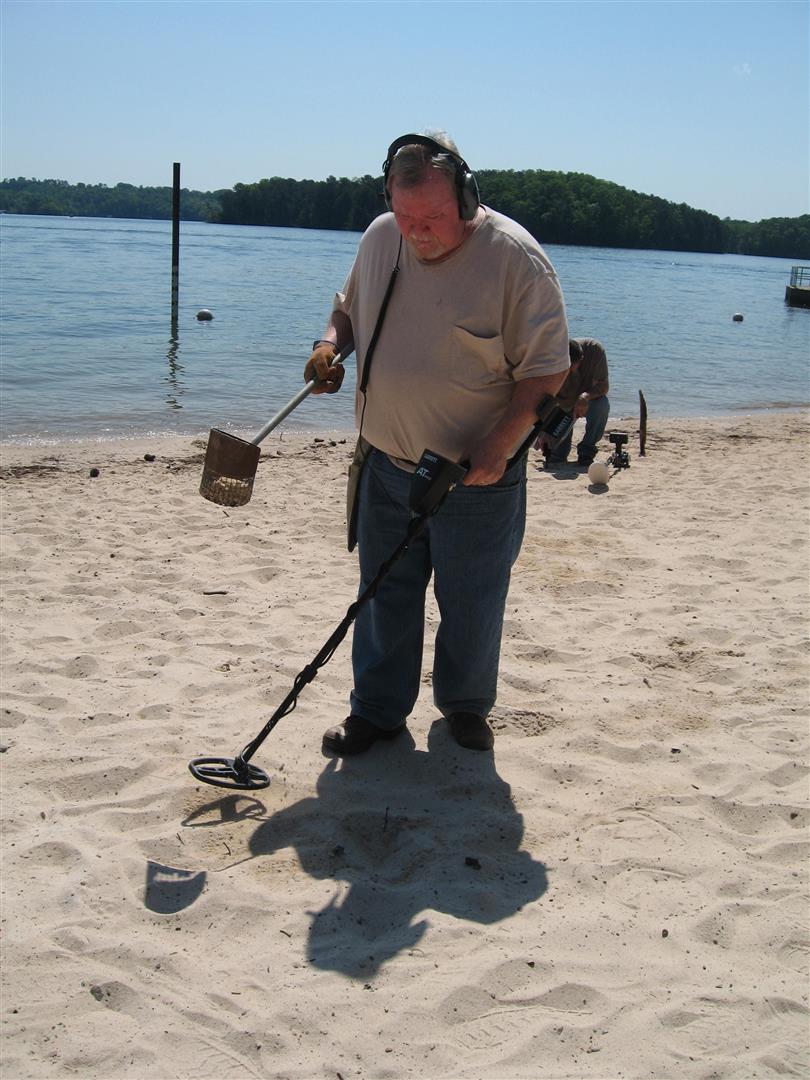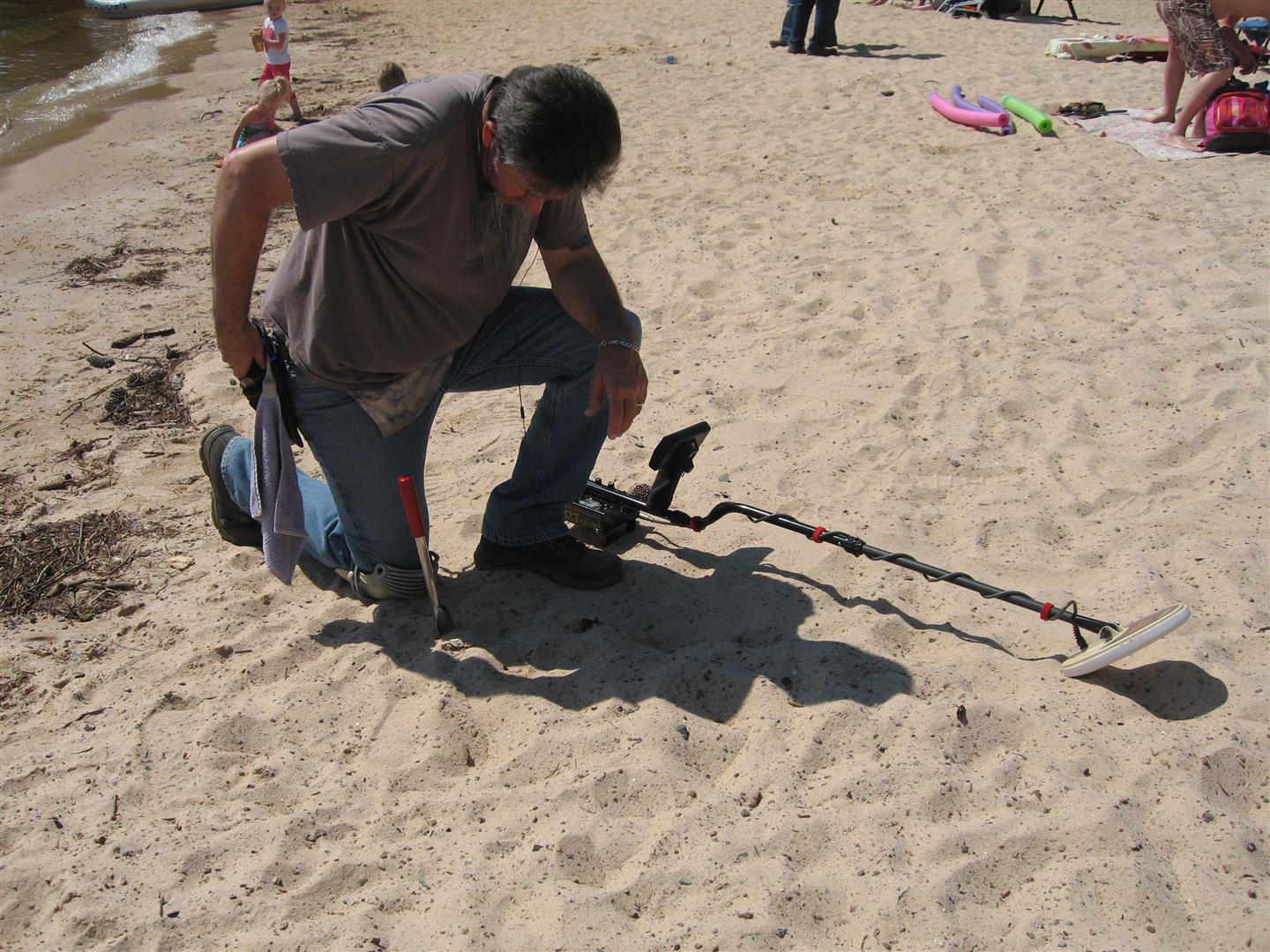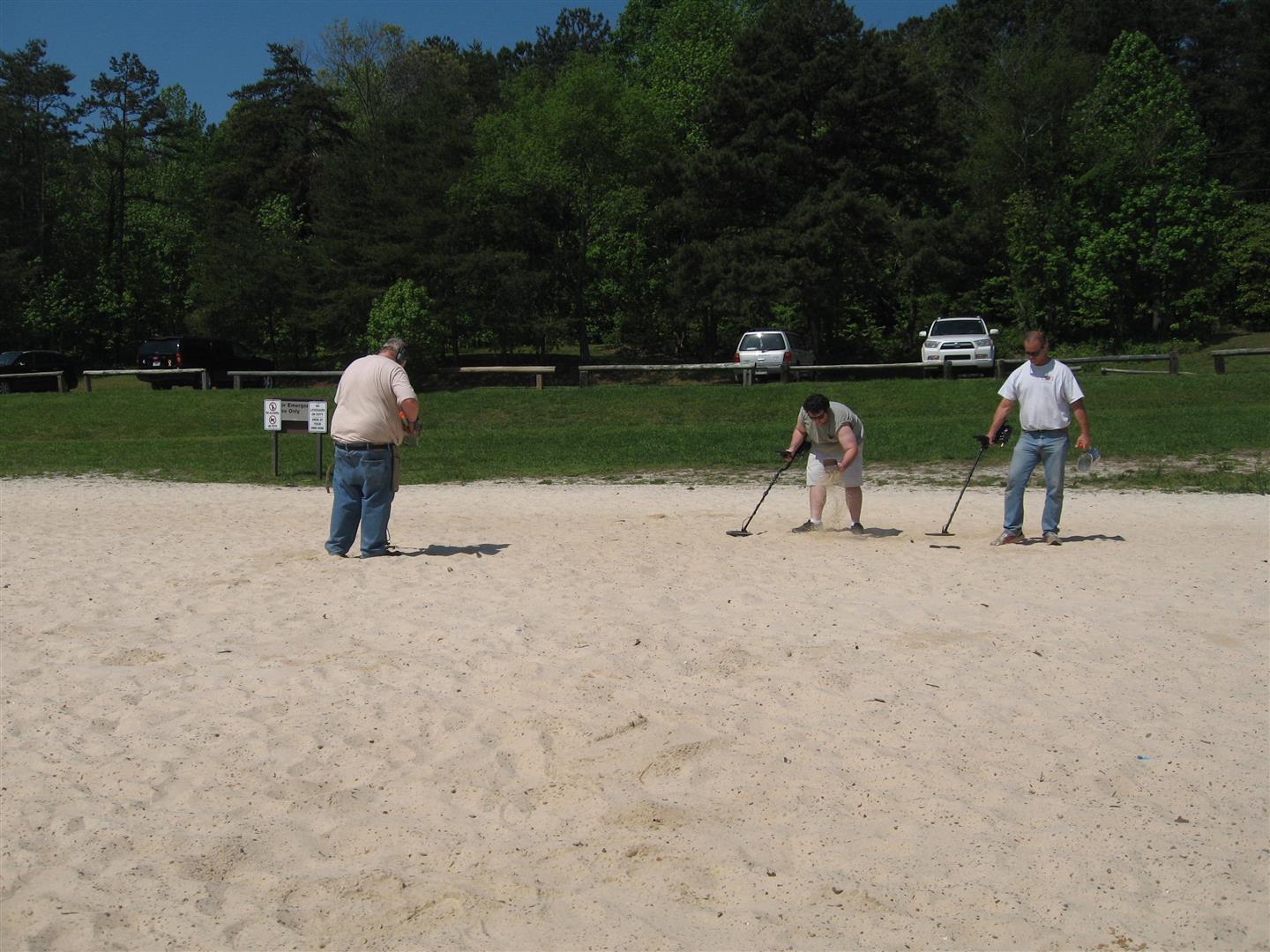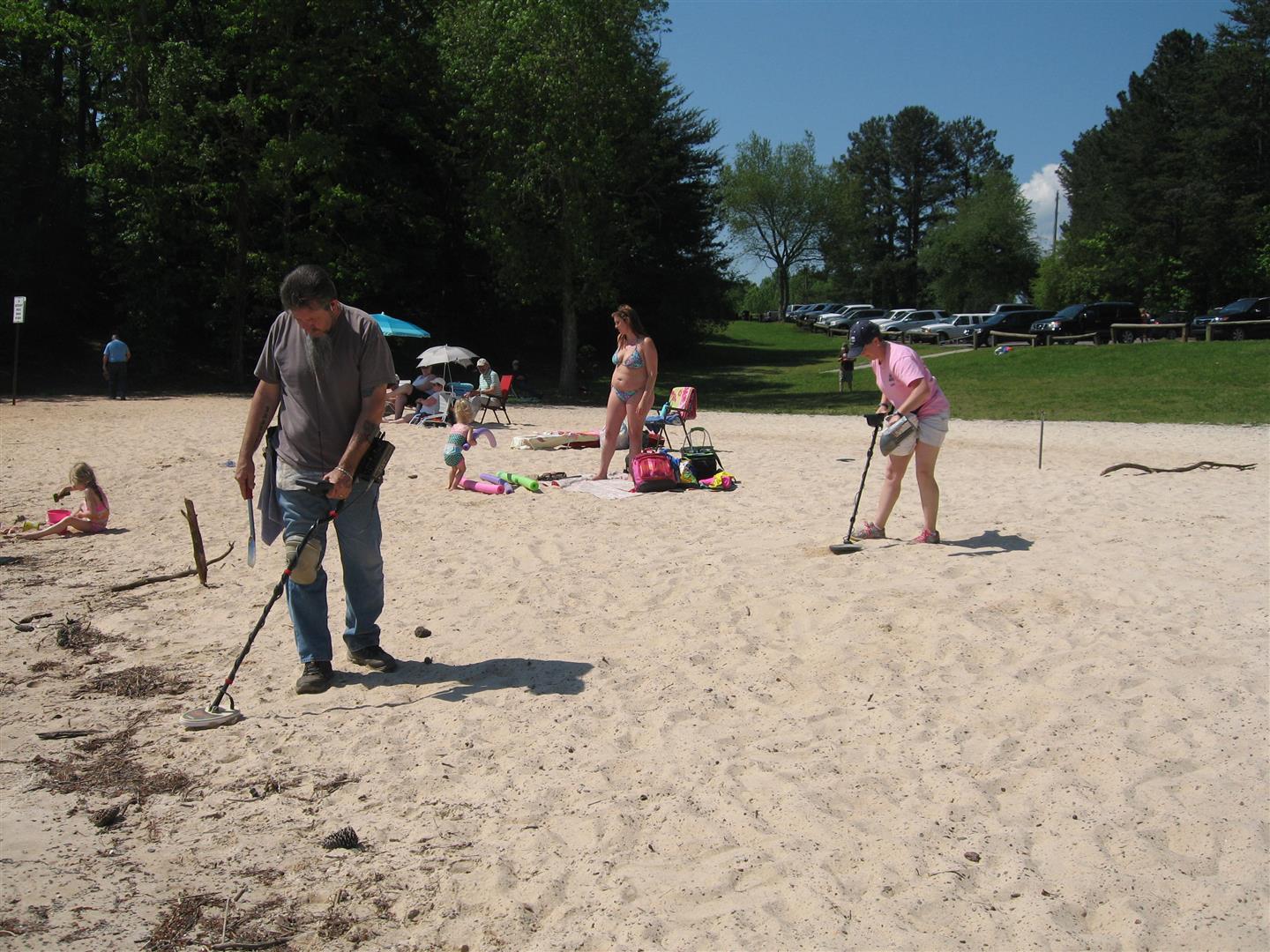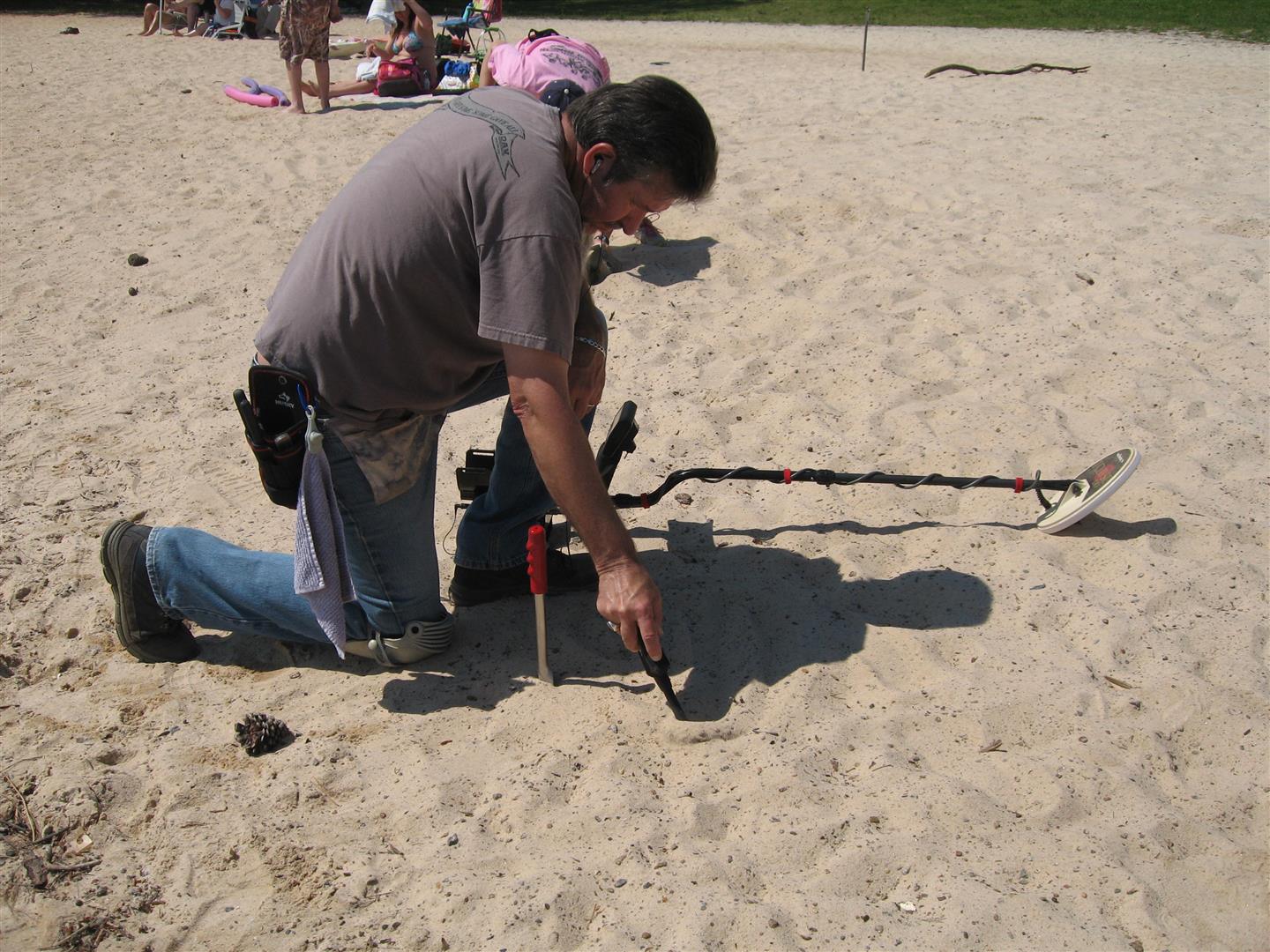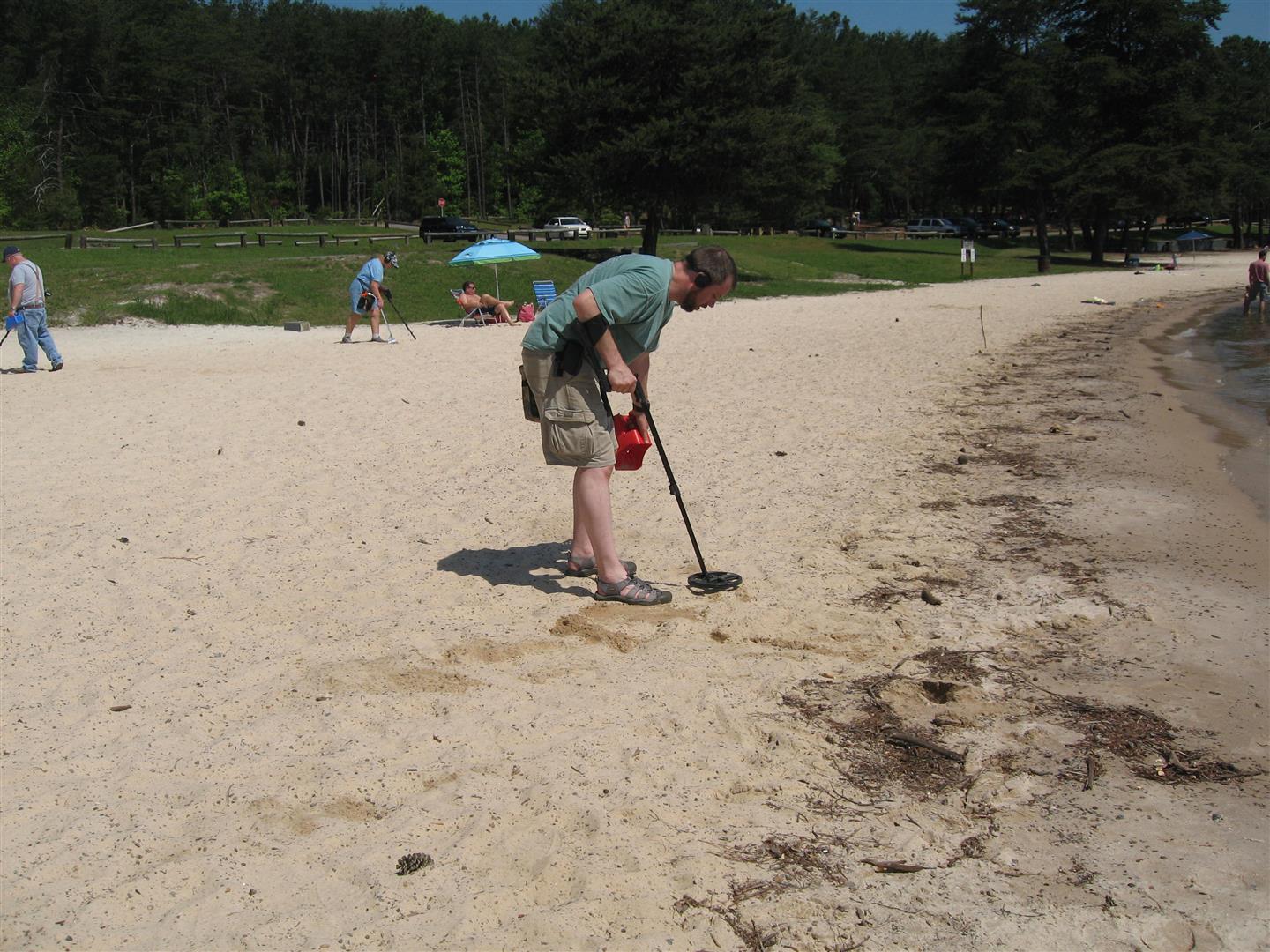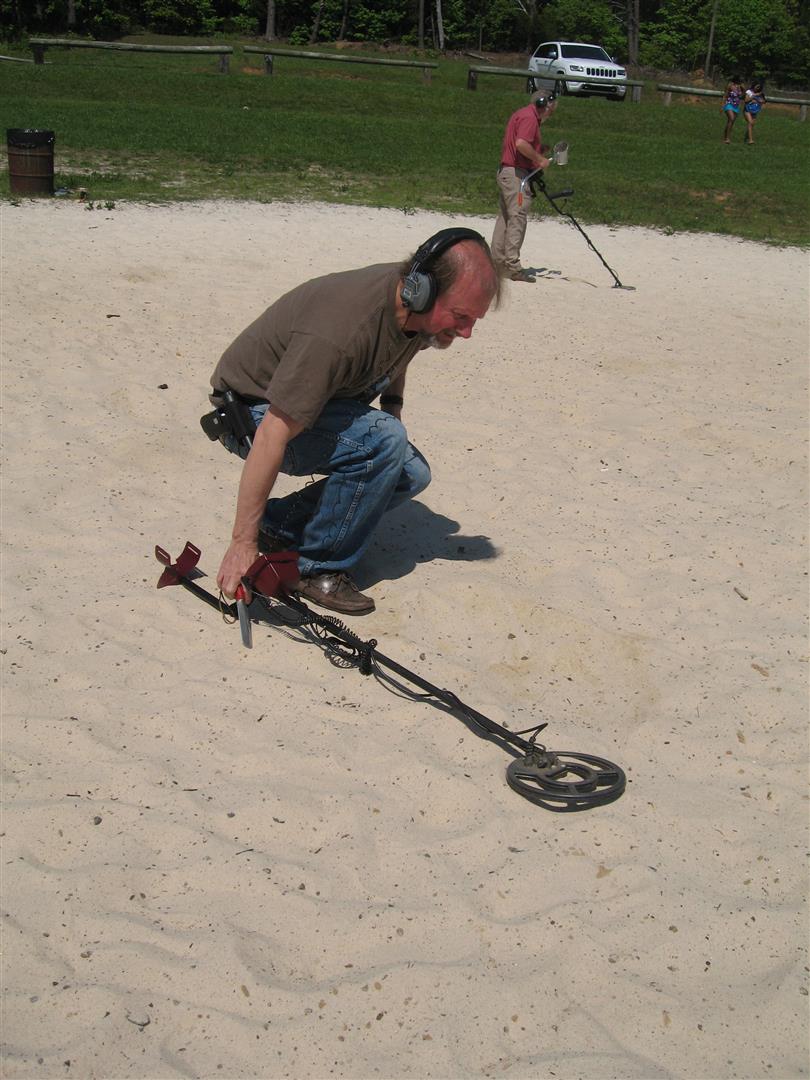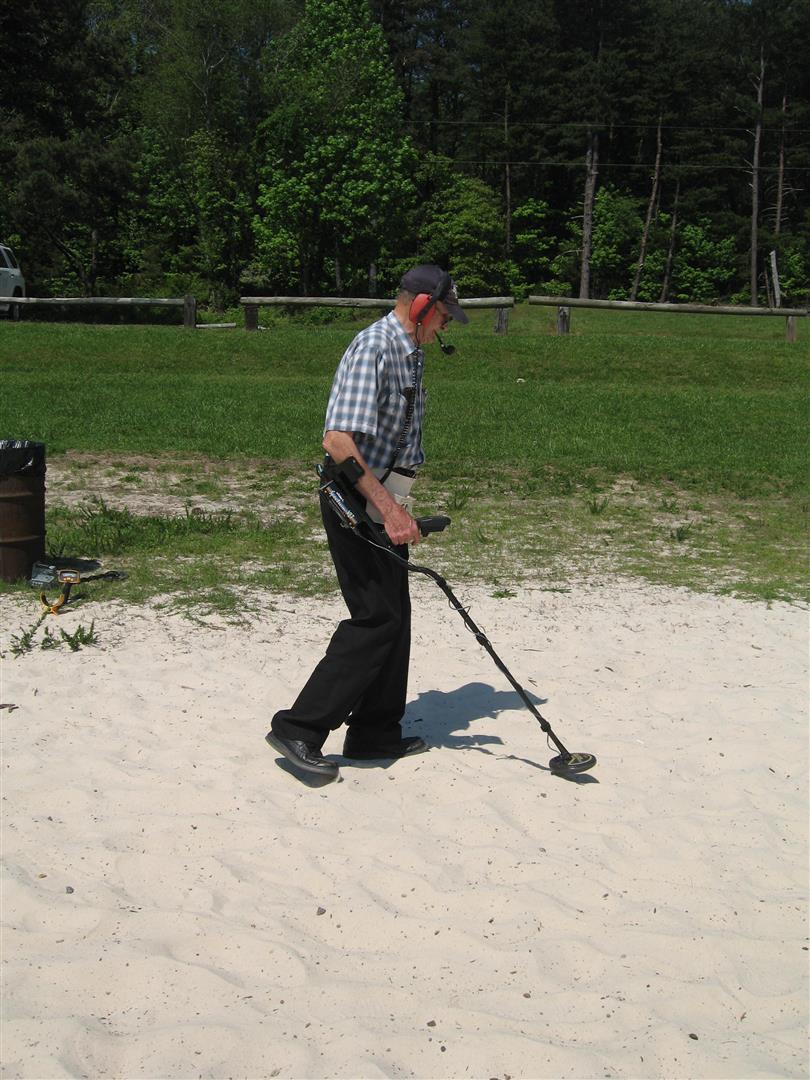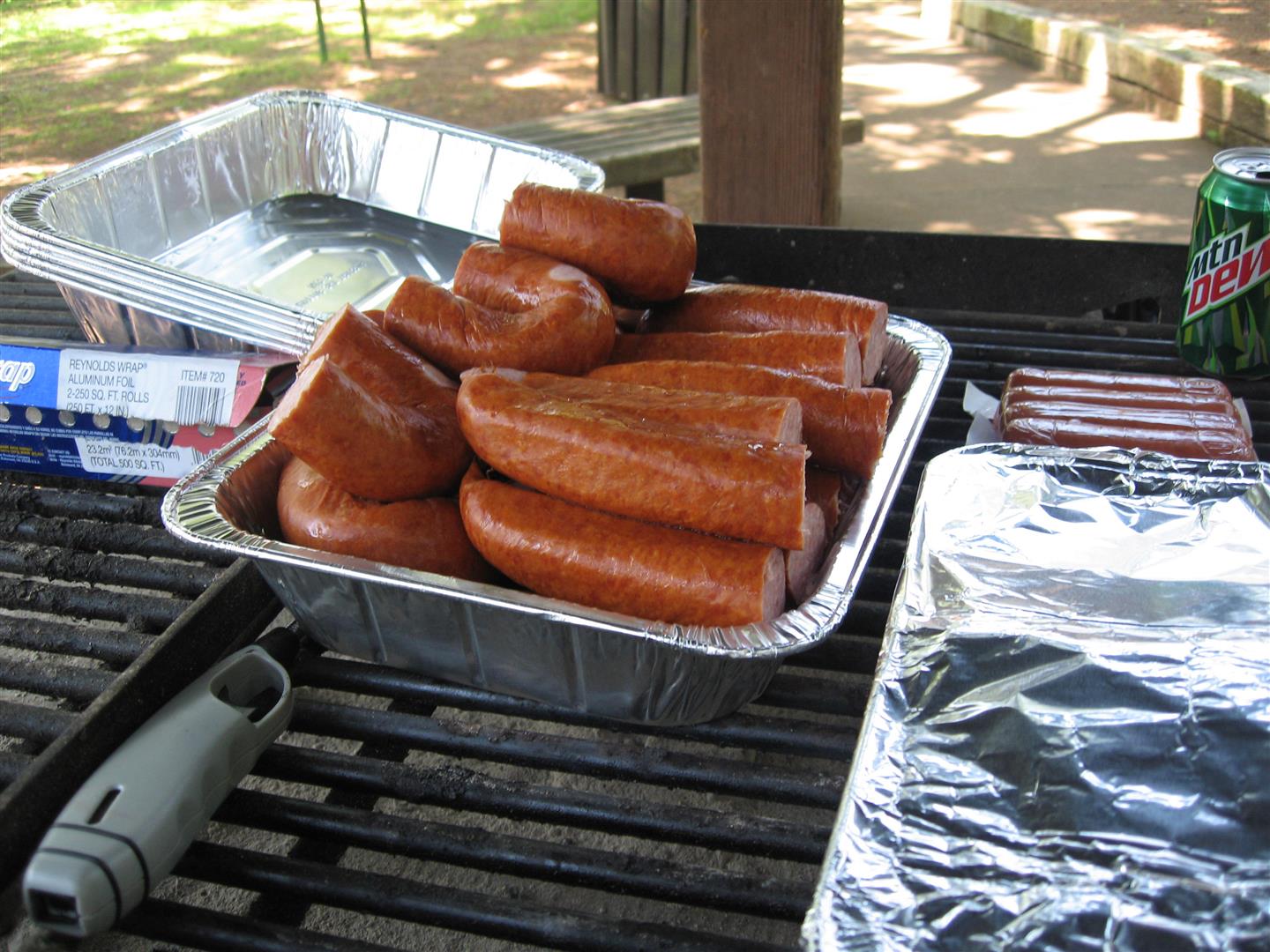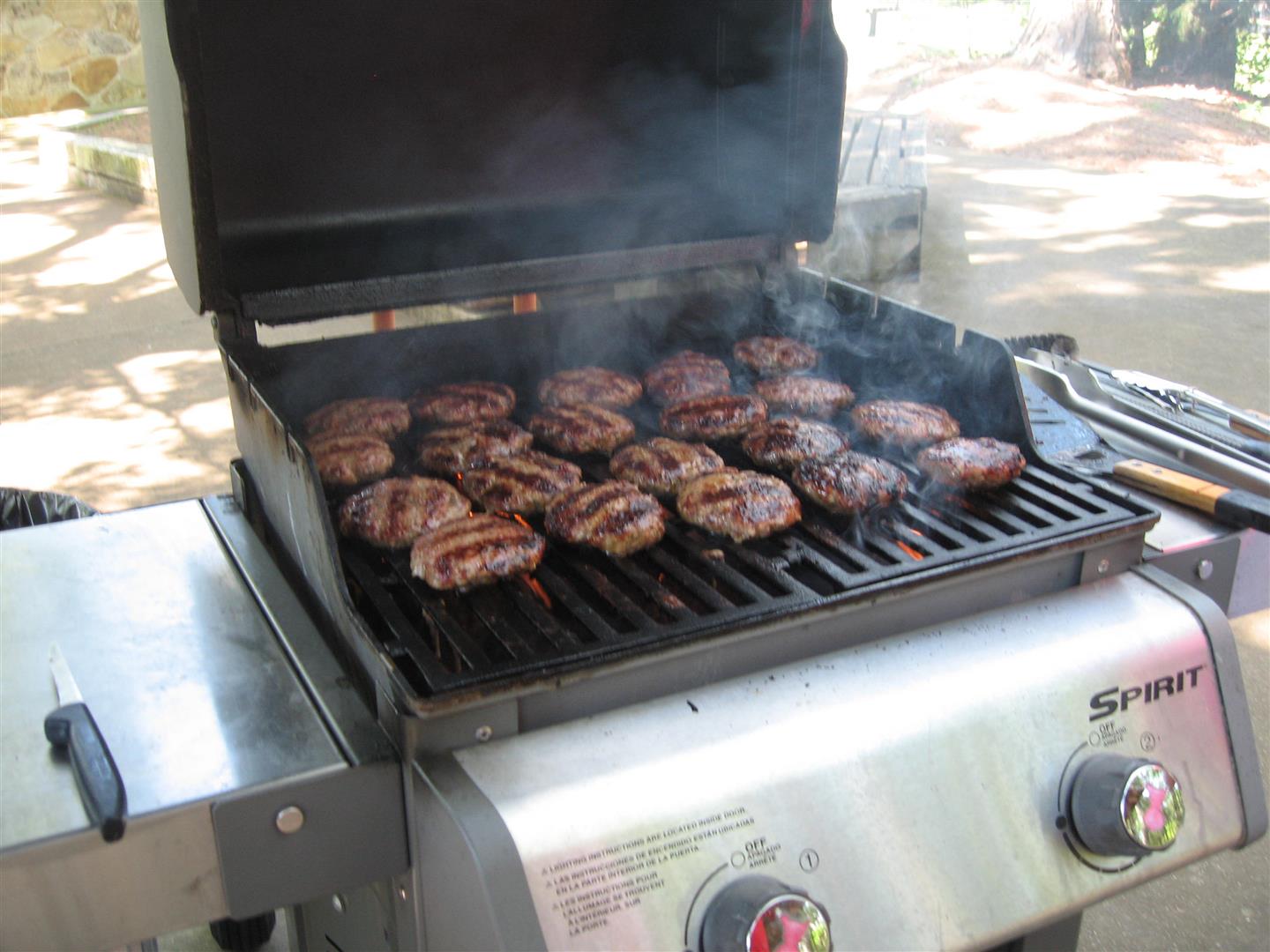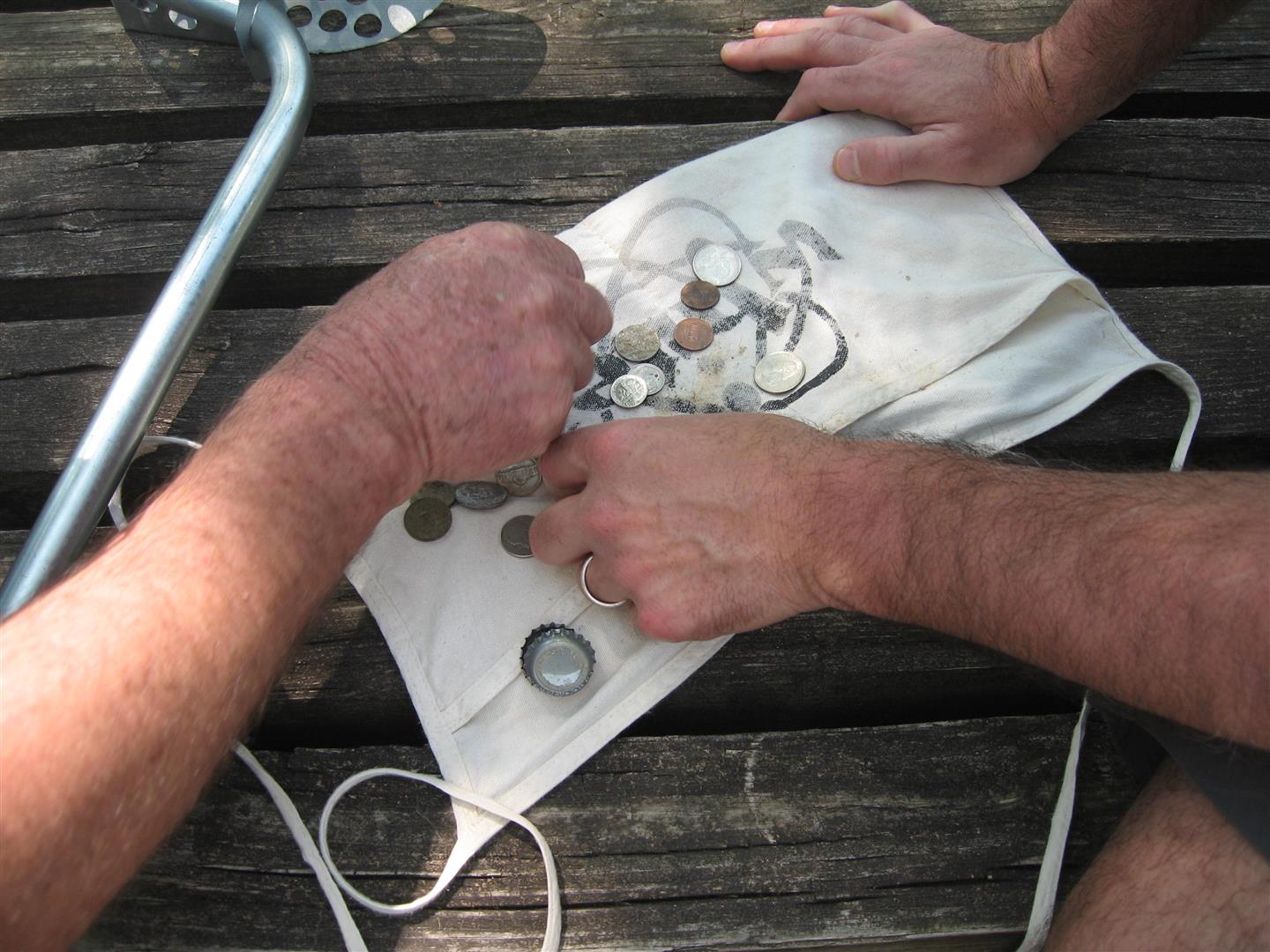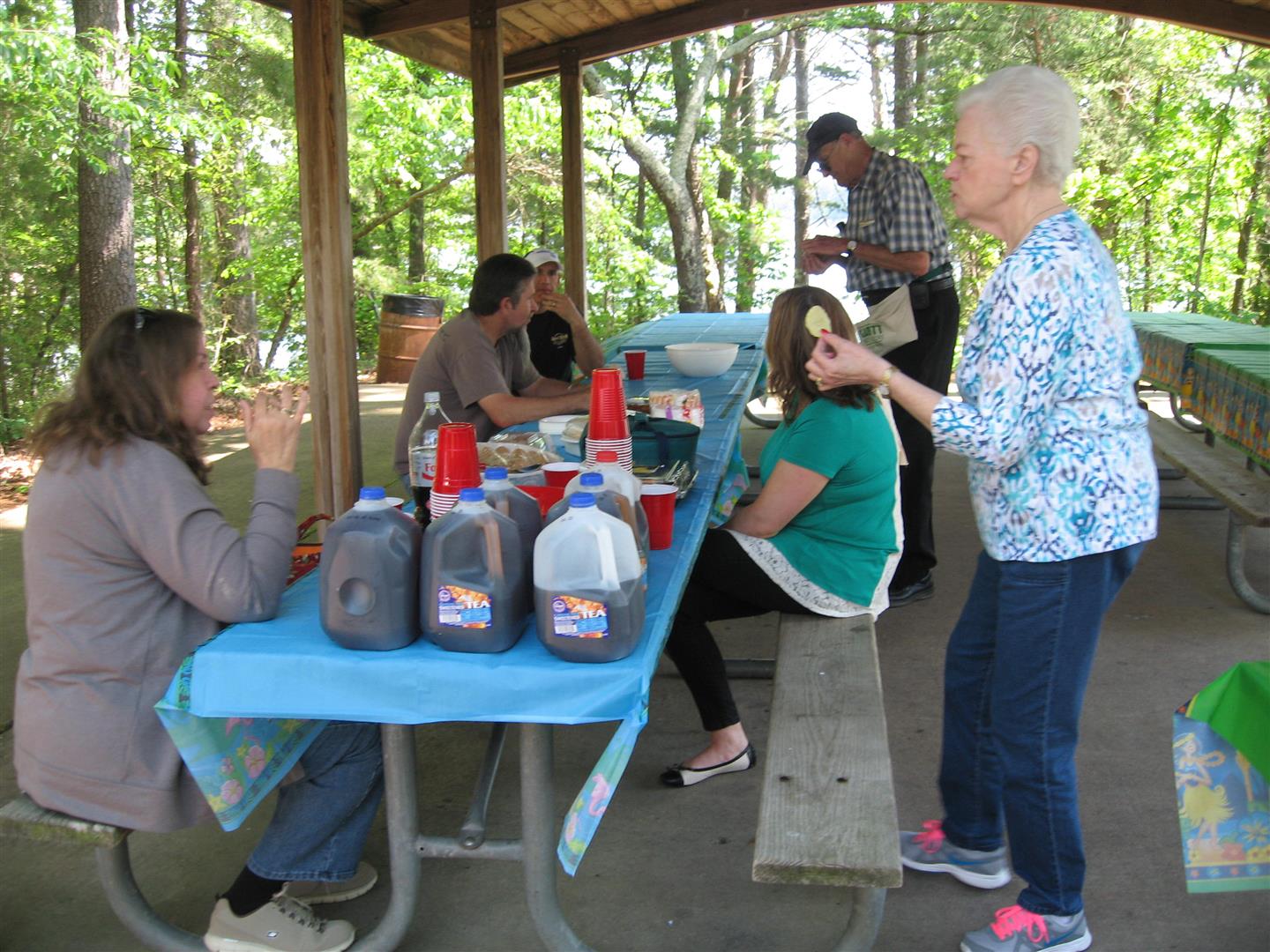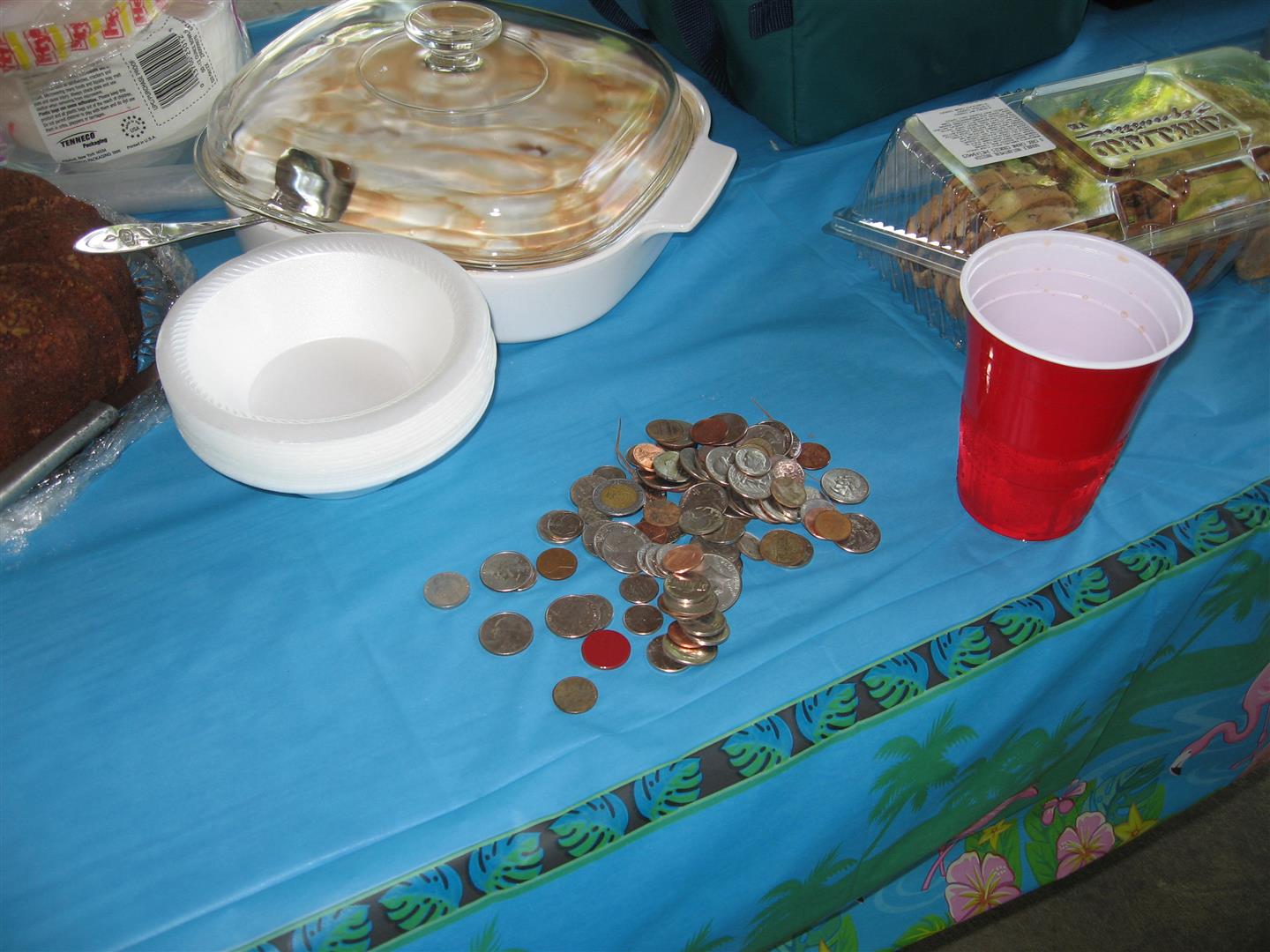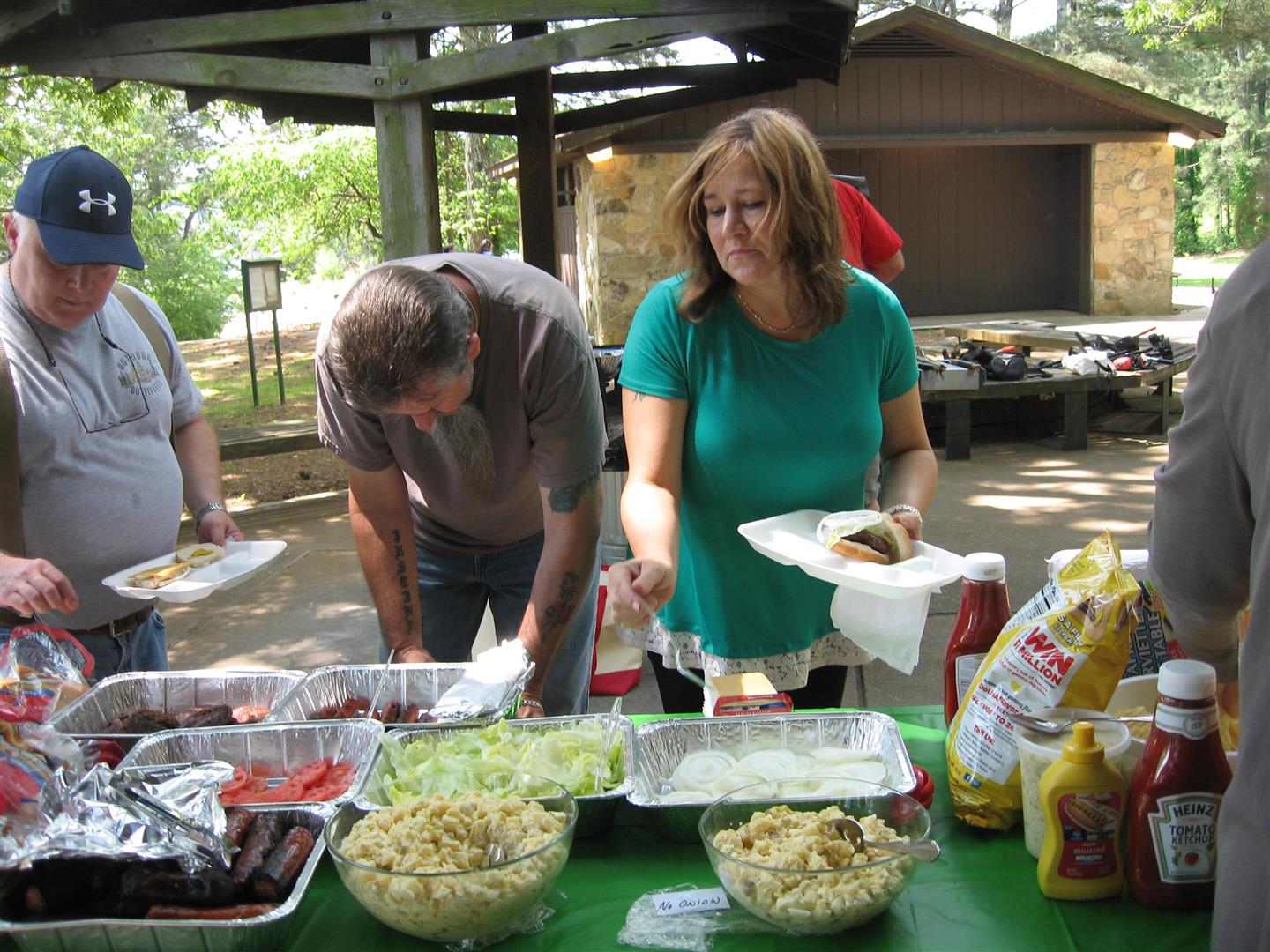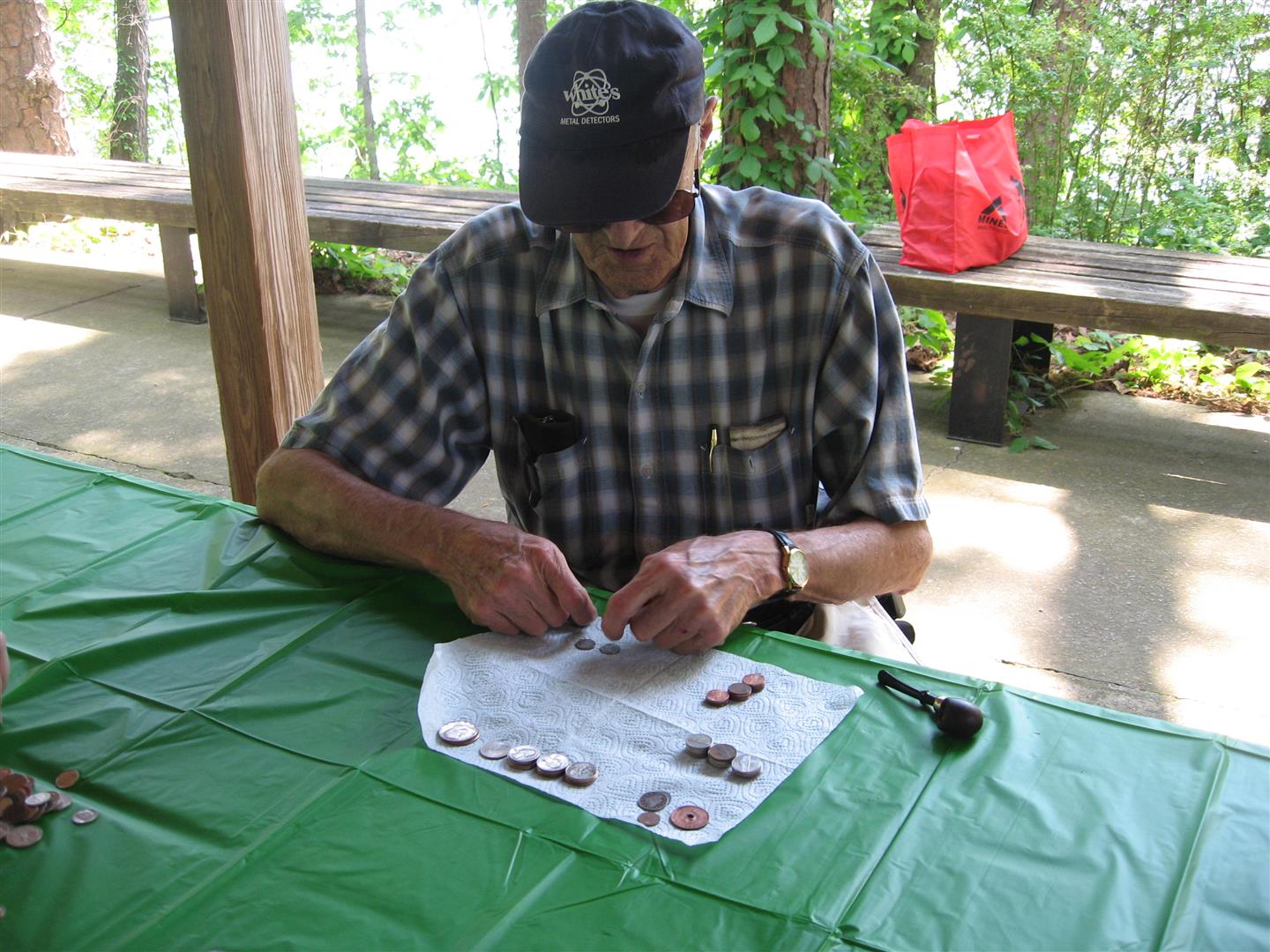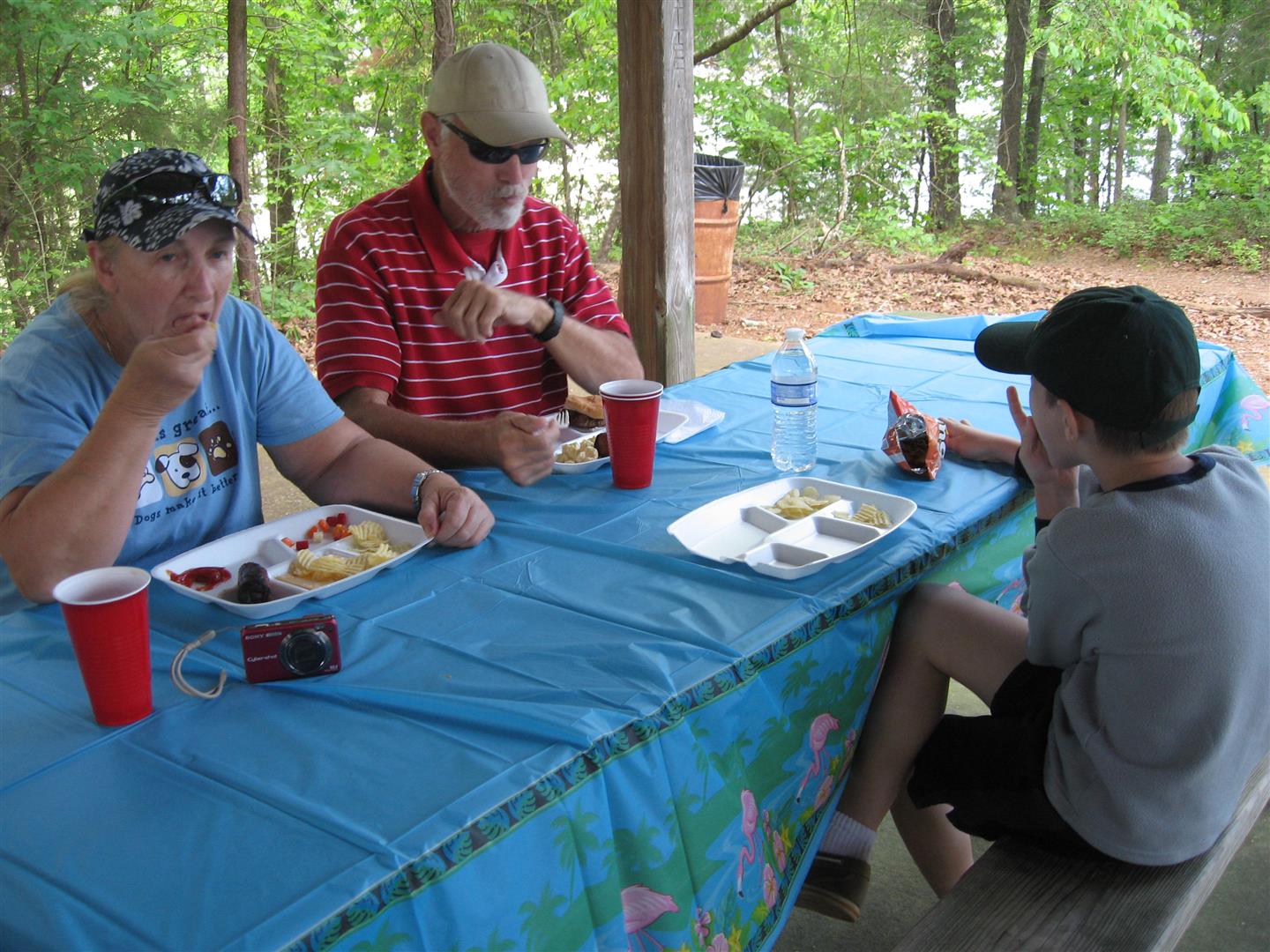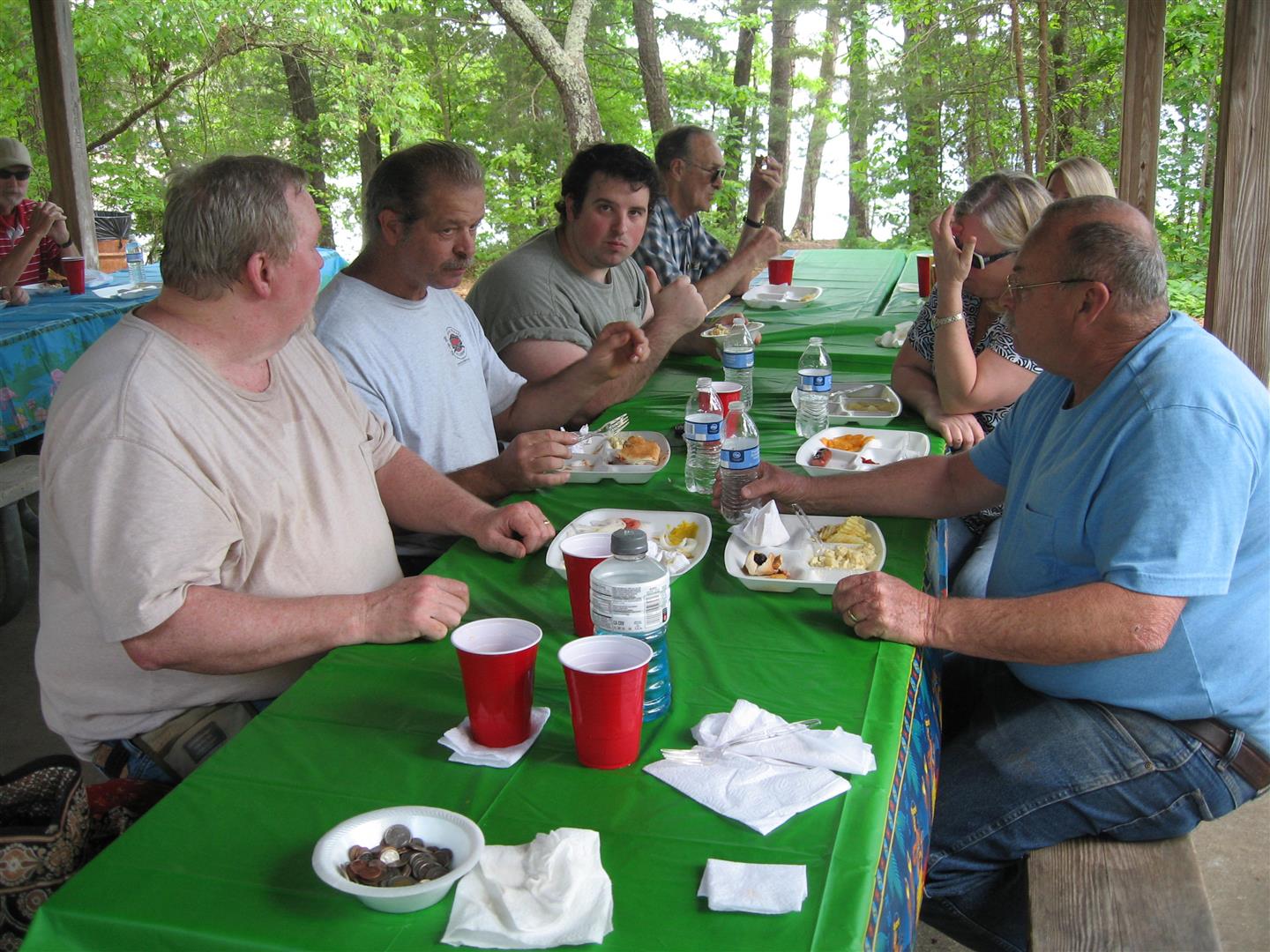 2014 FALL Beach Hunt, Picnic & meeting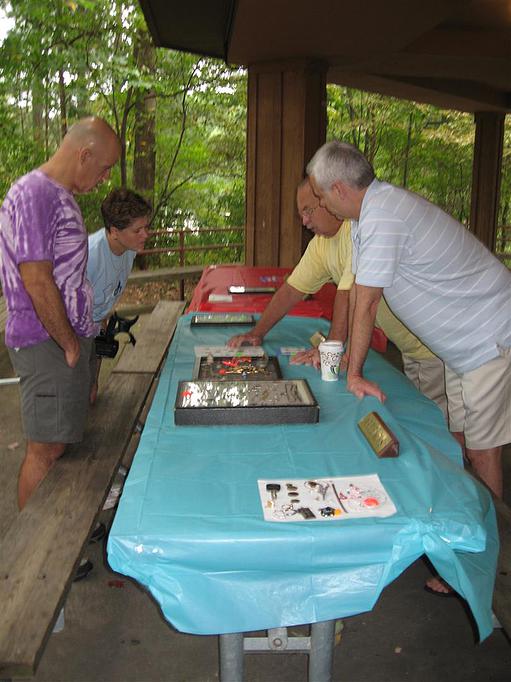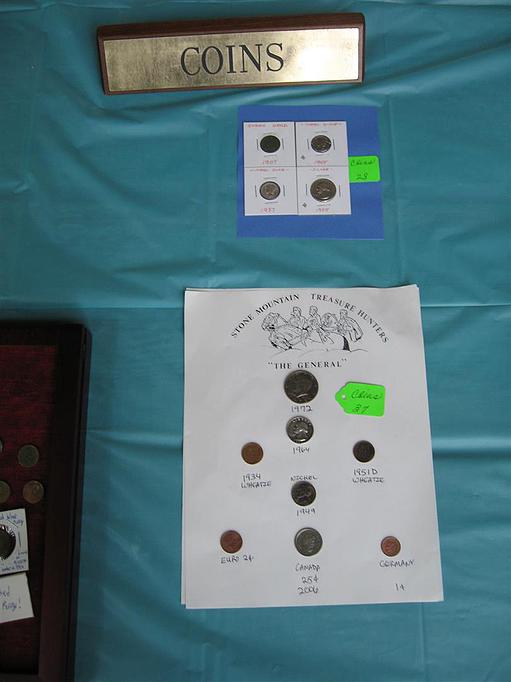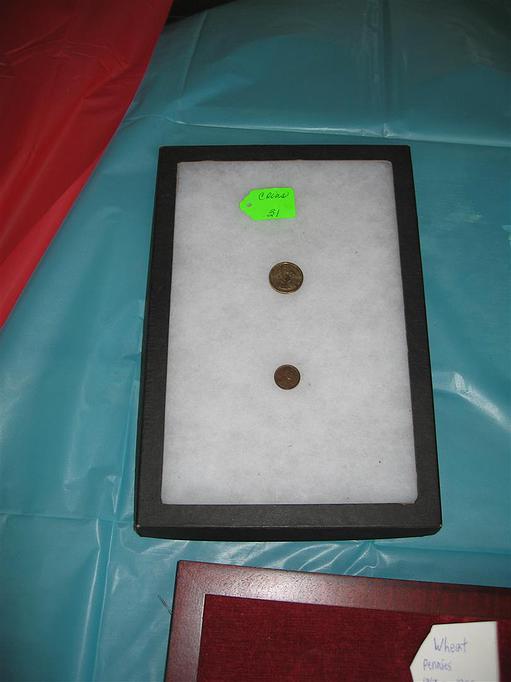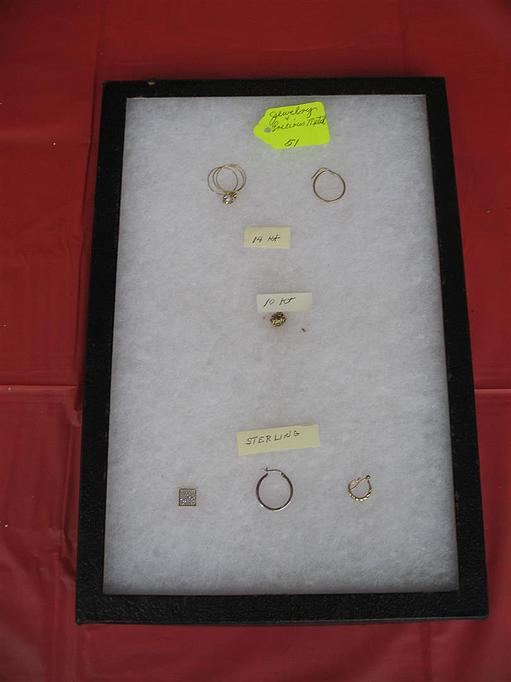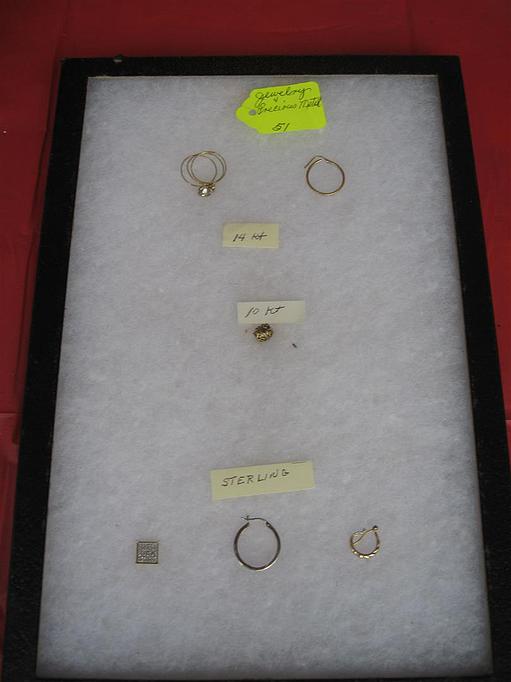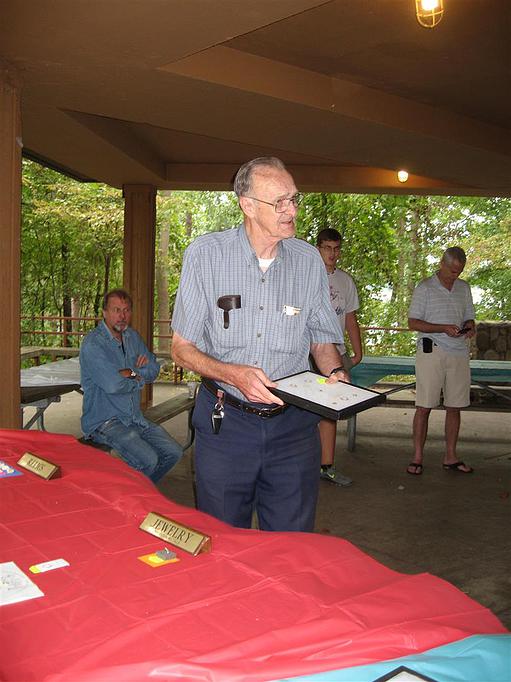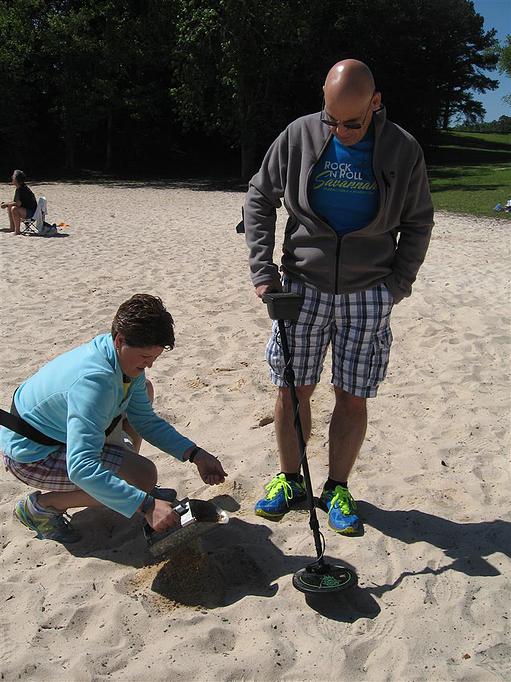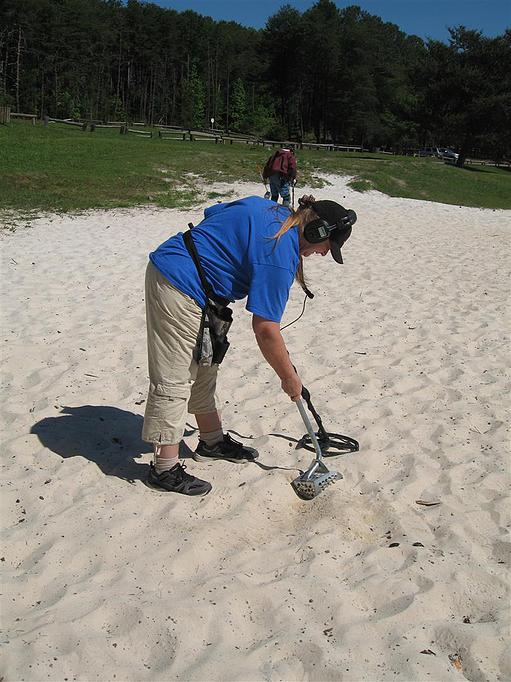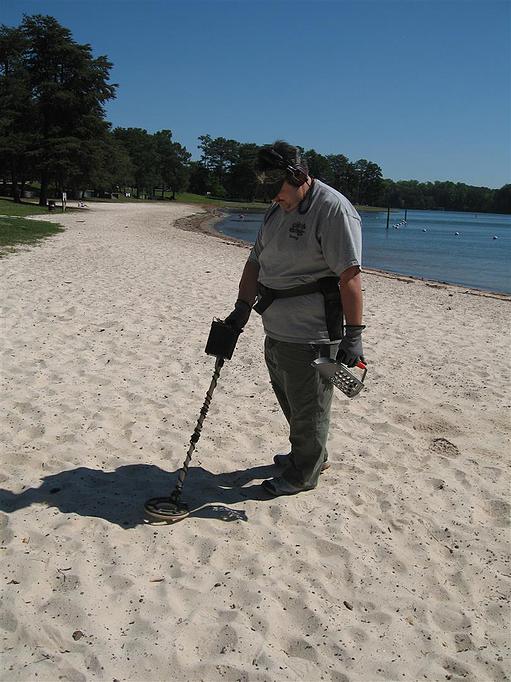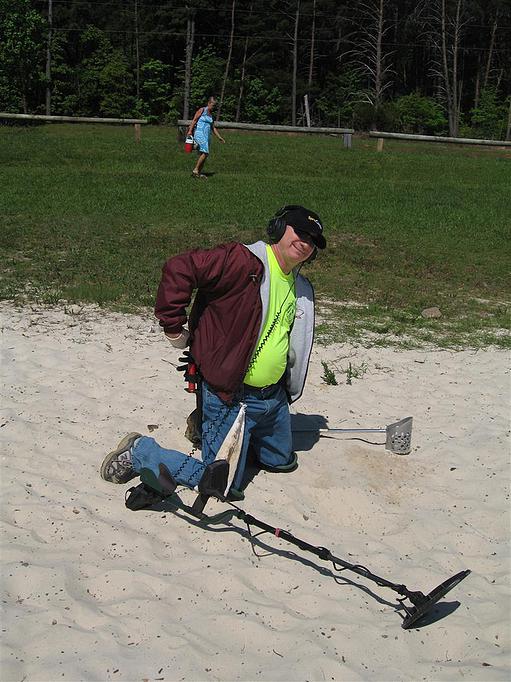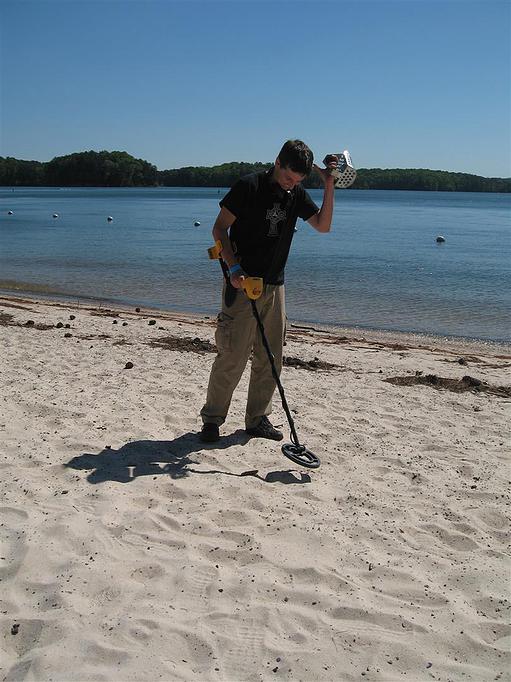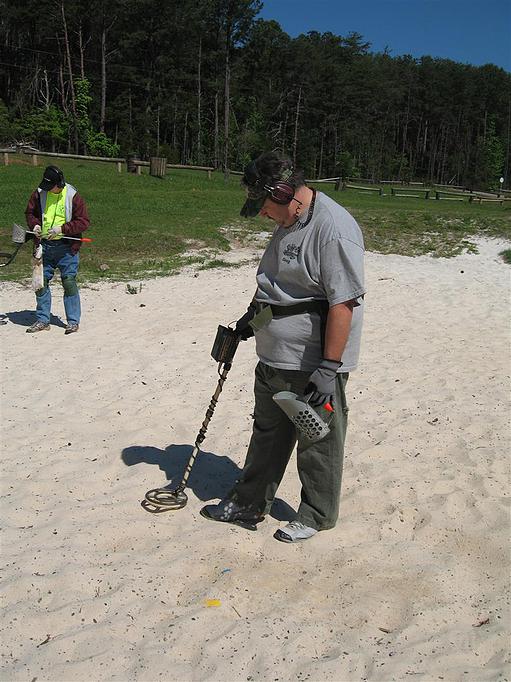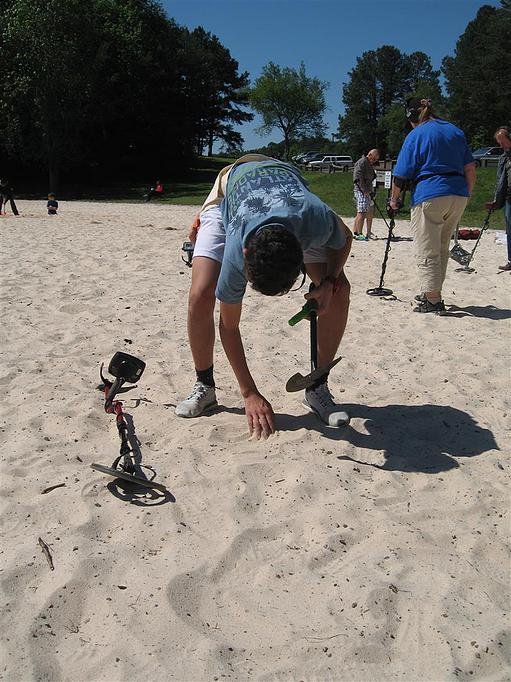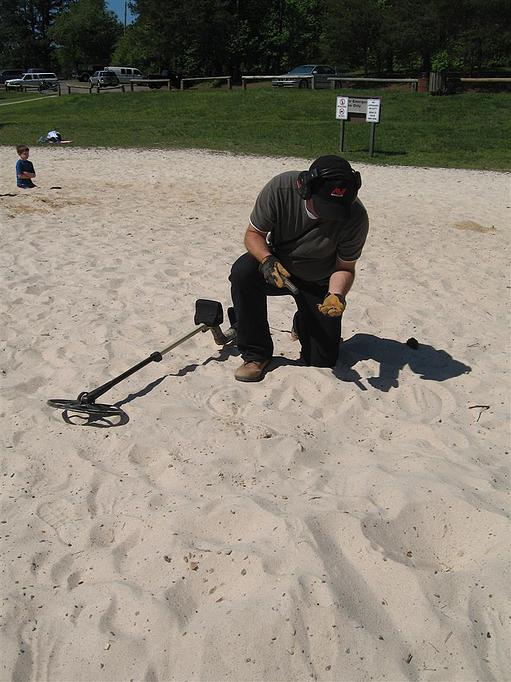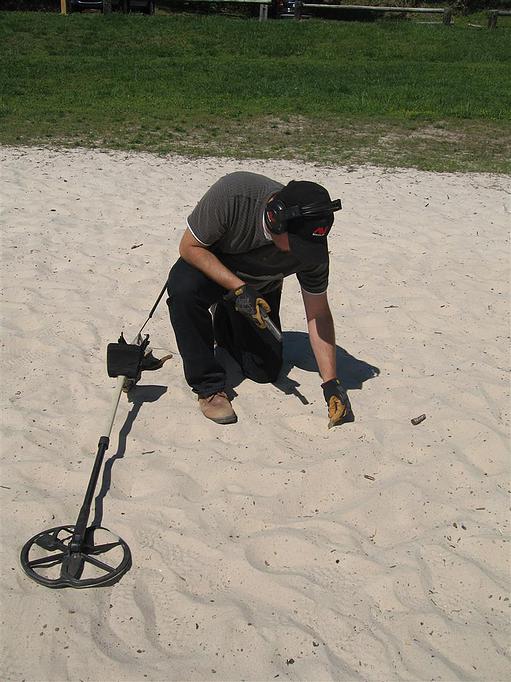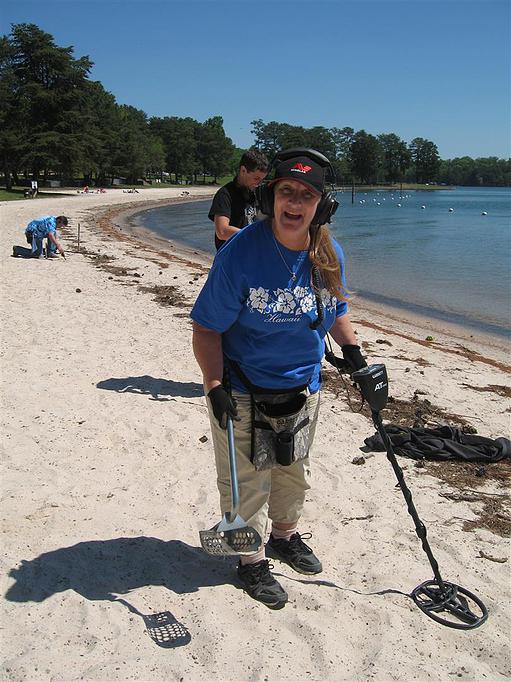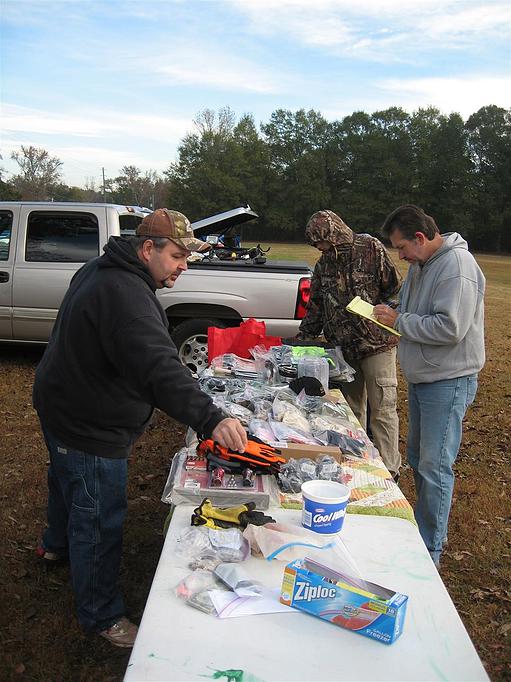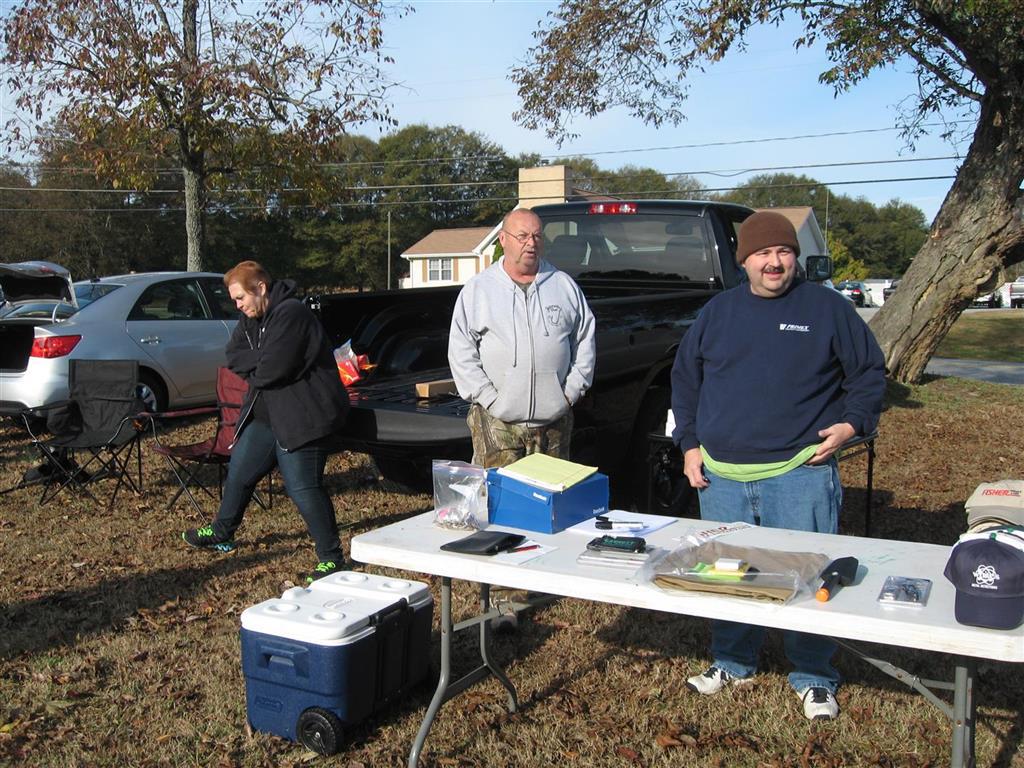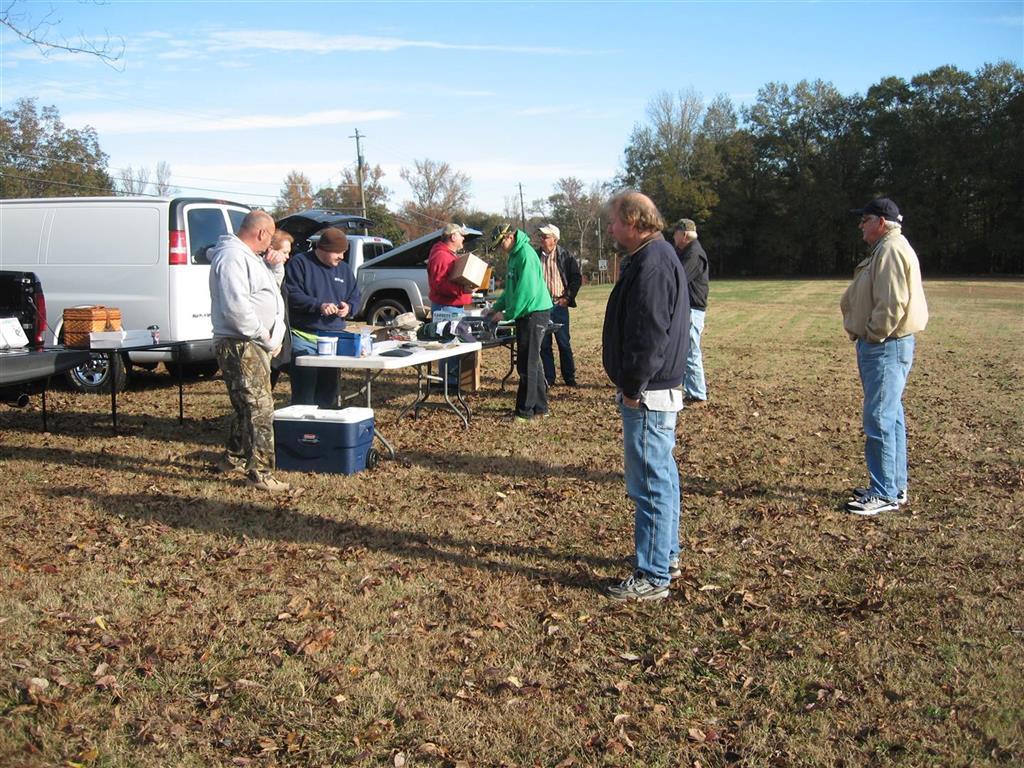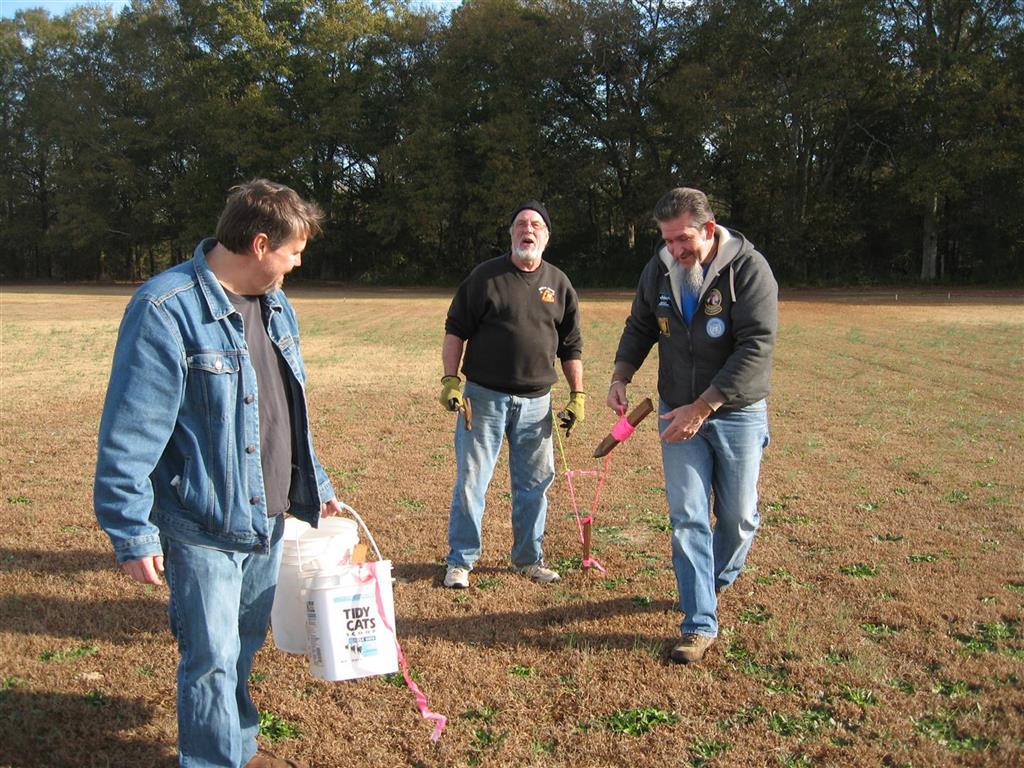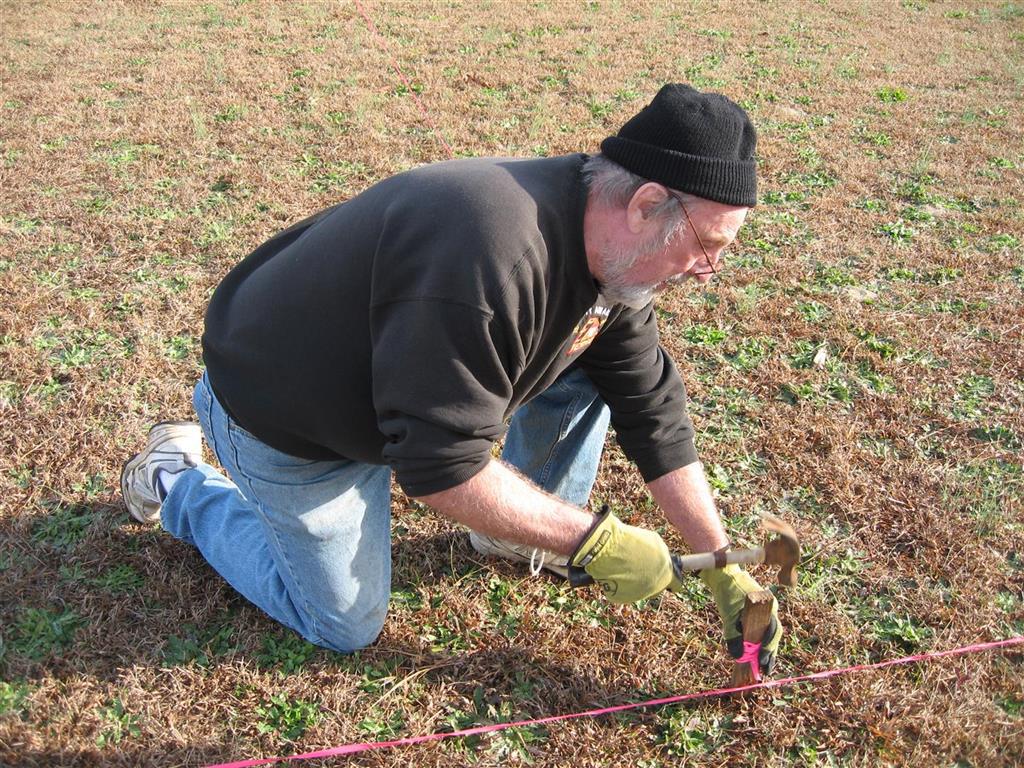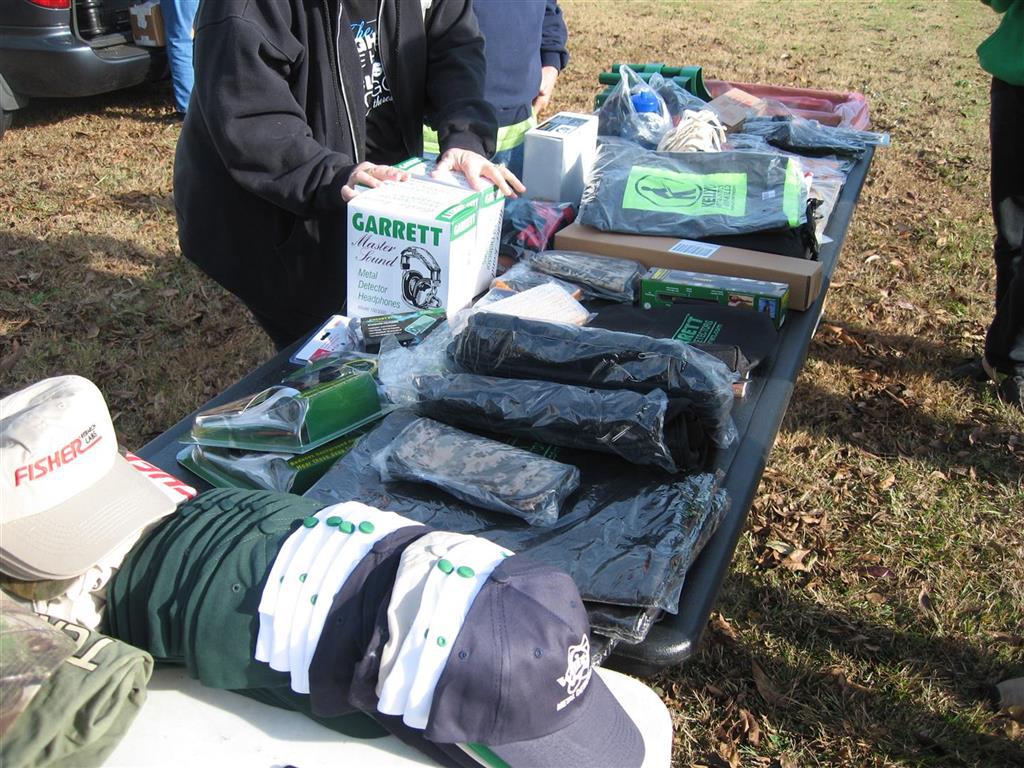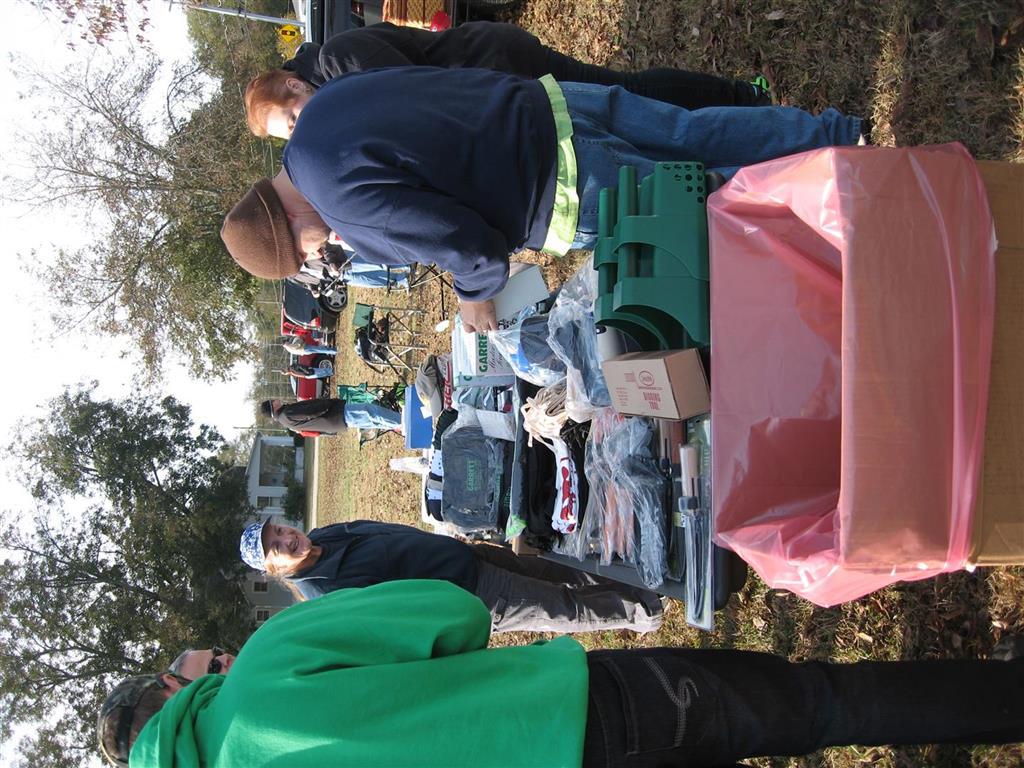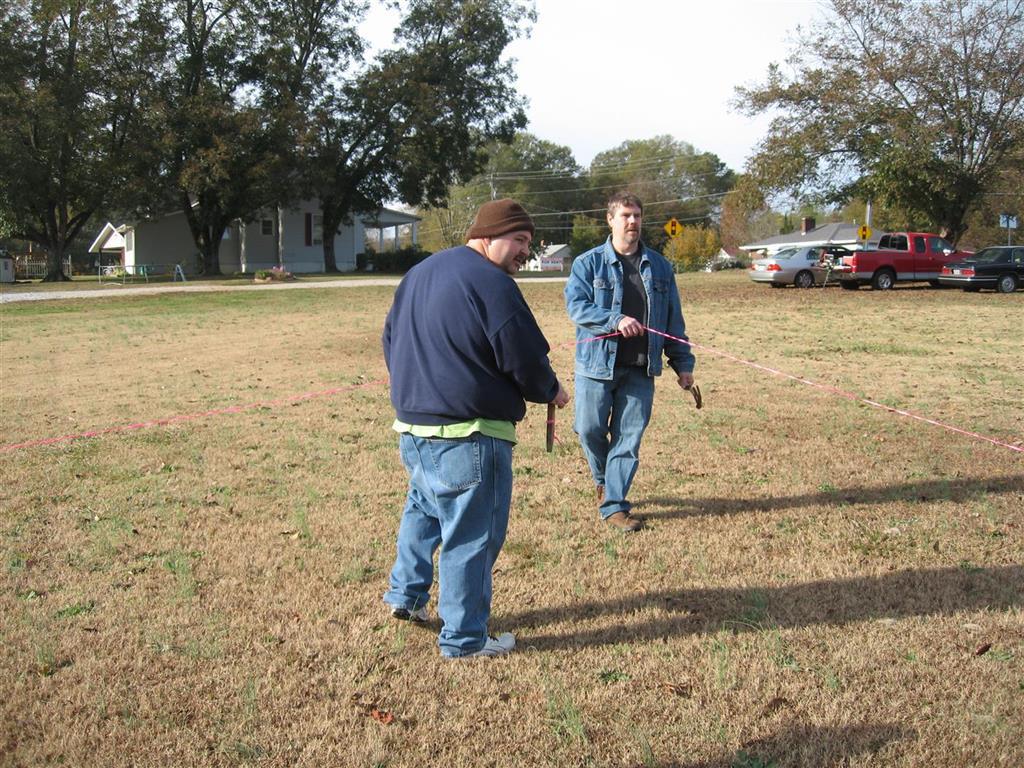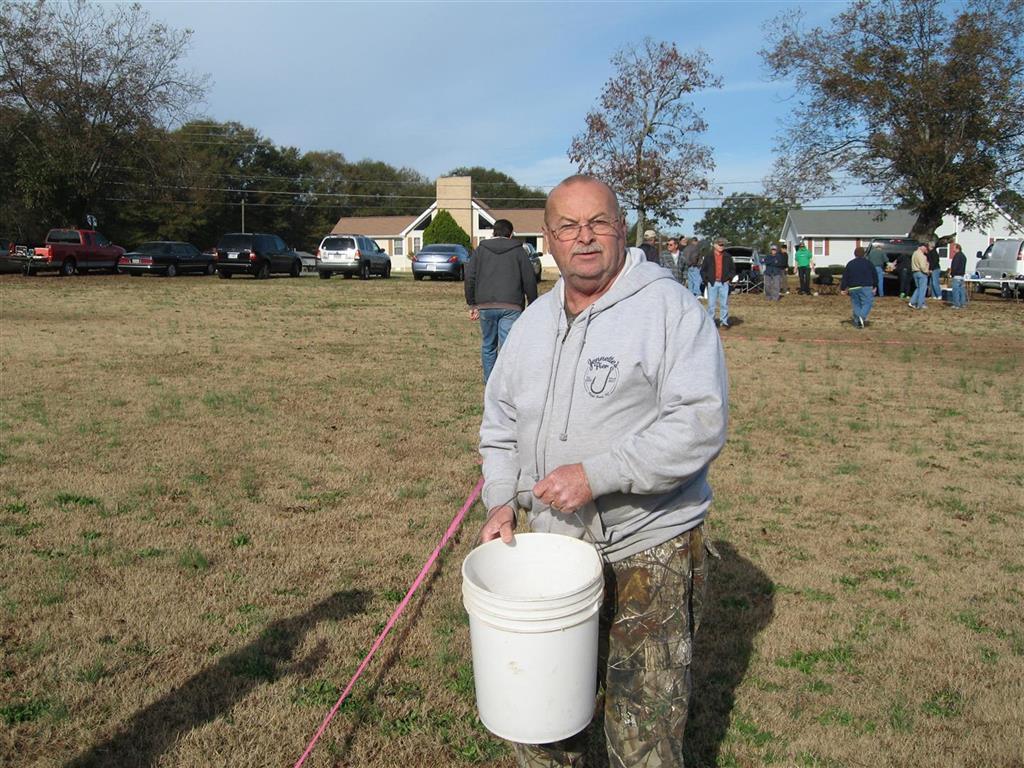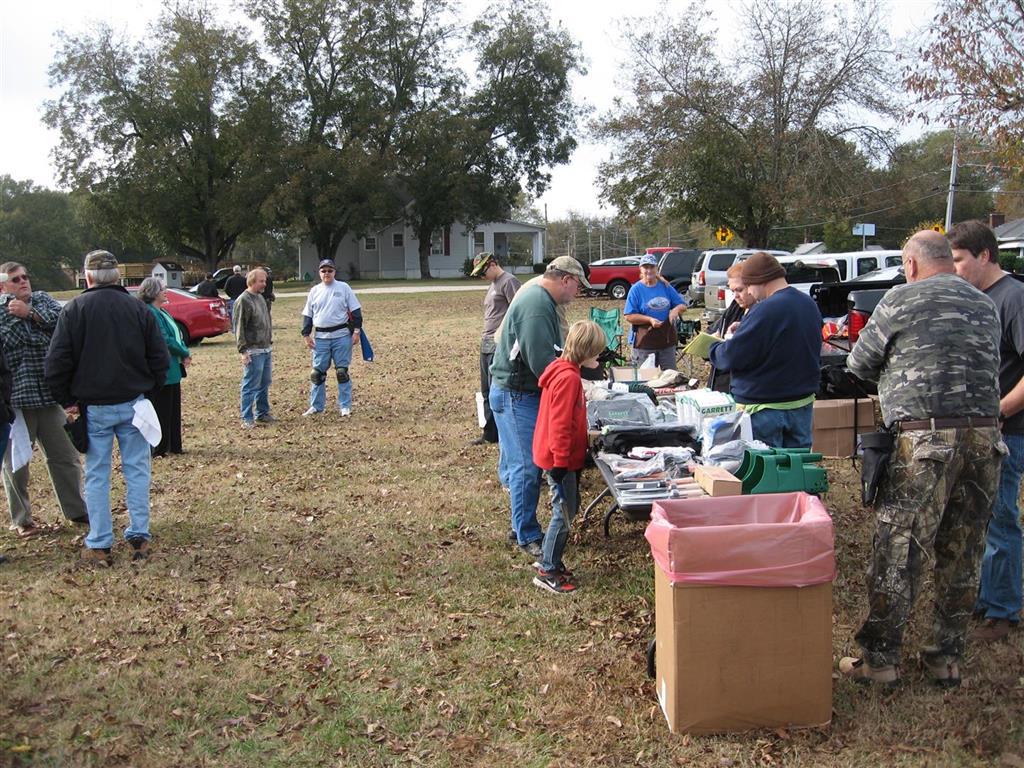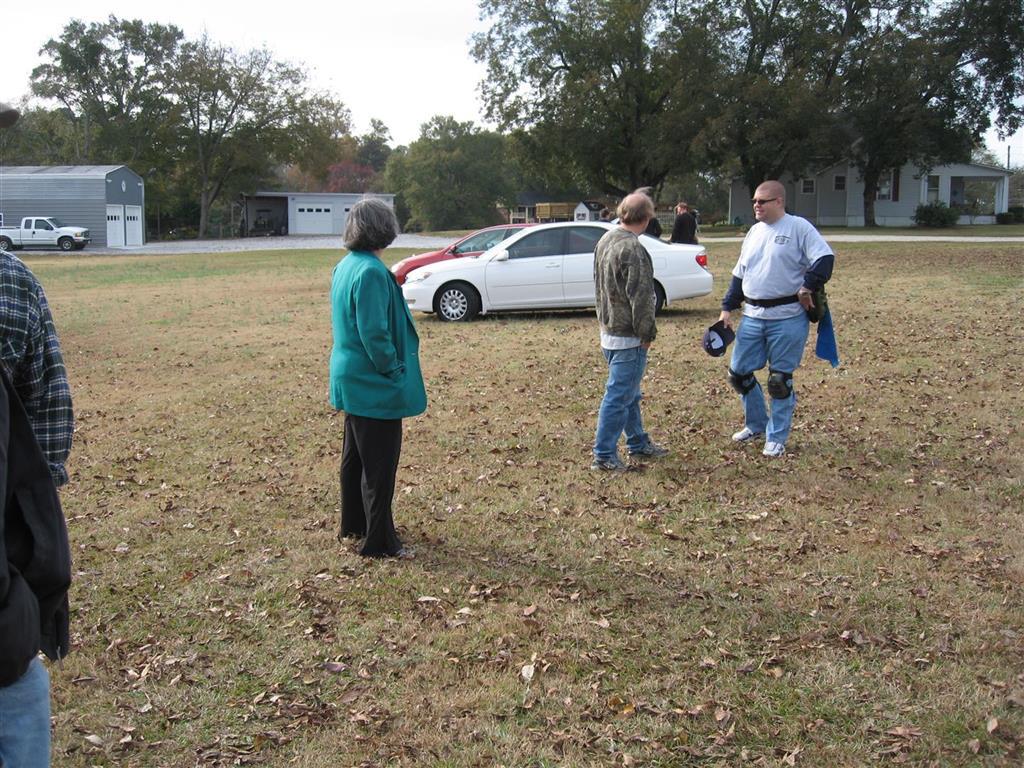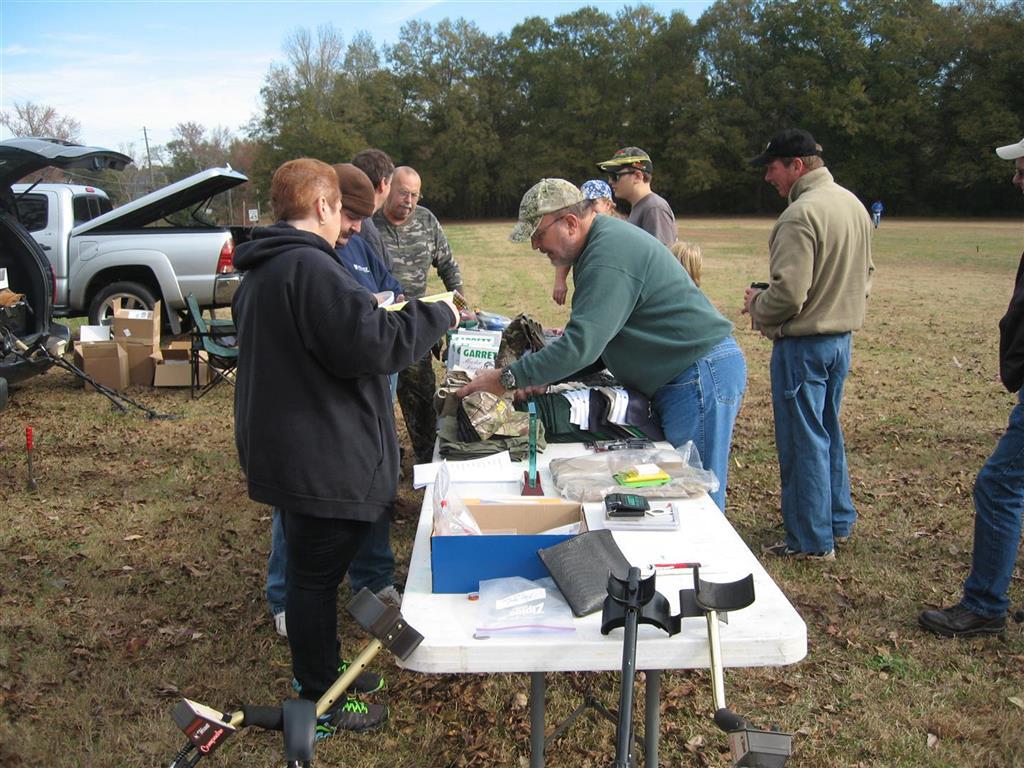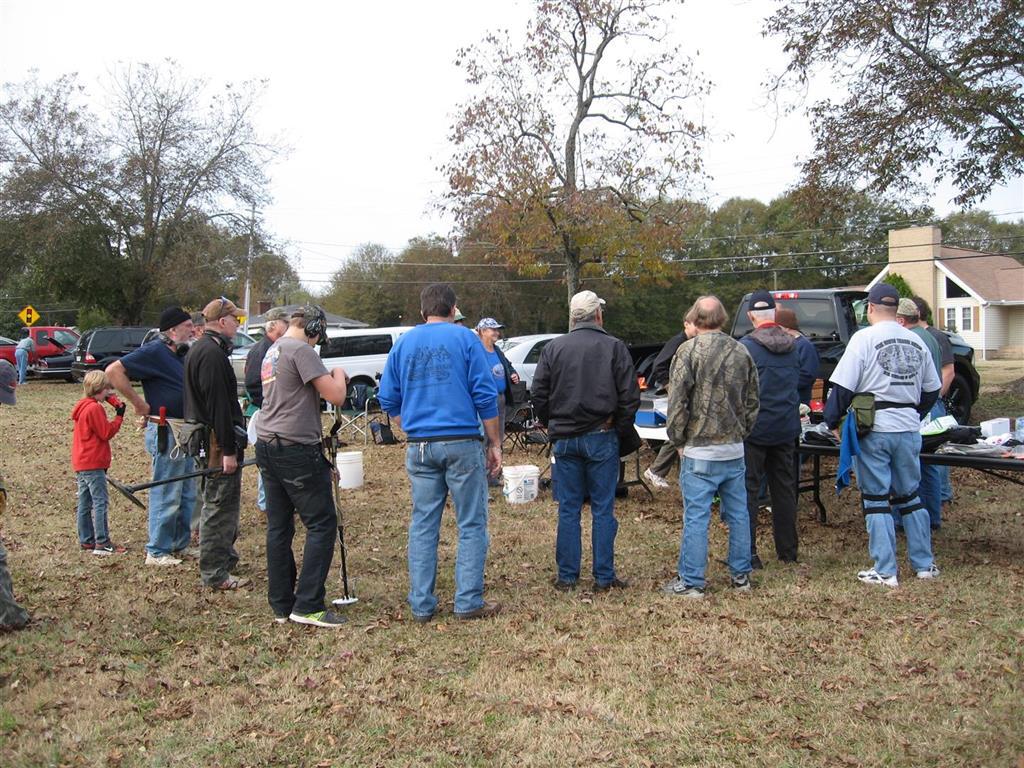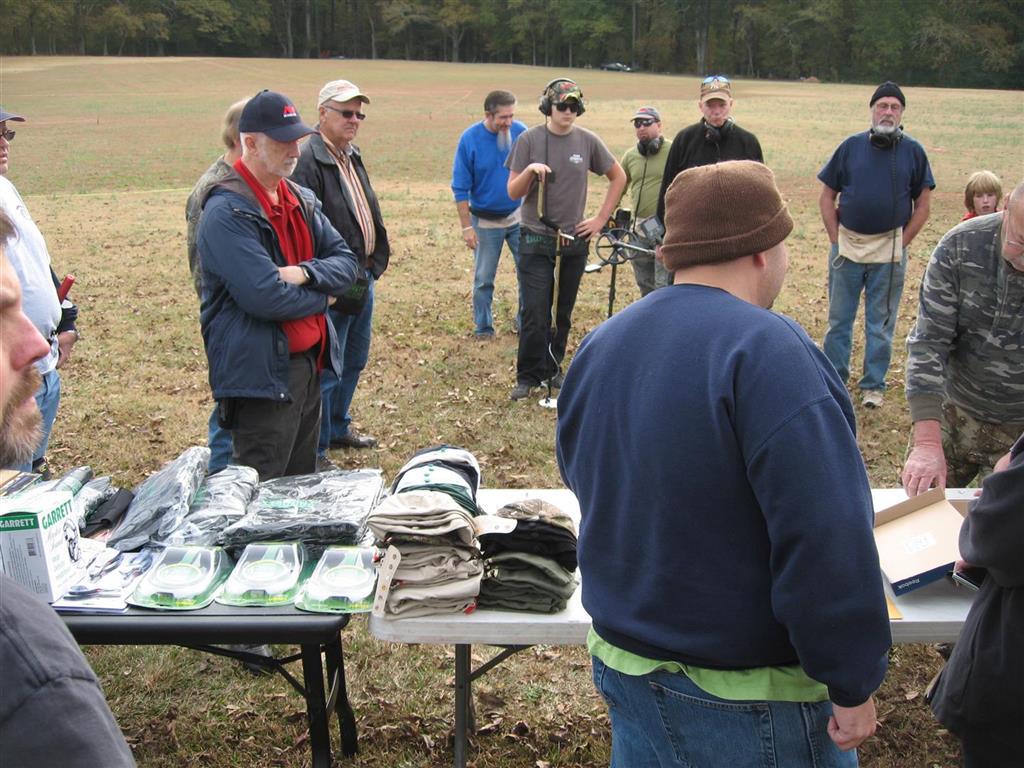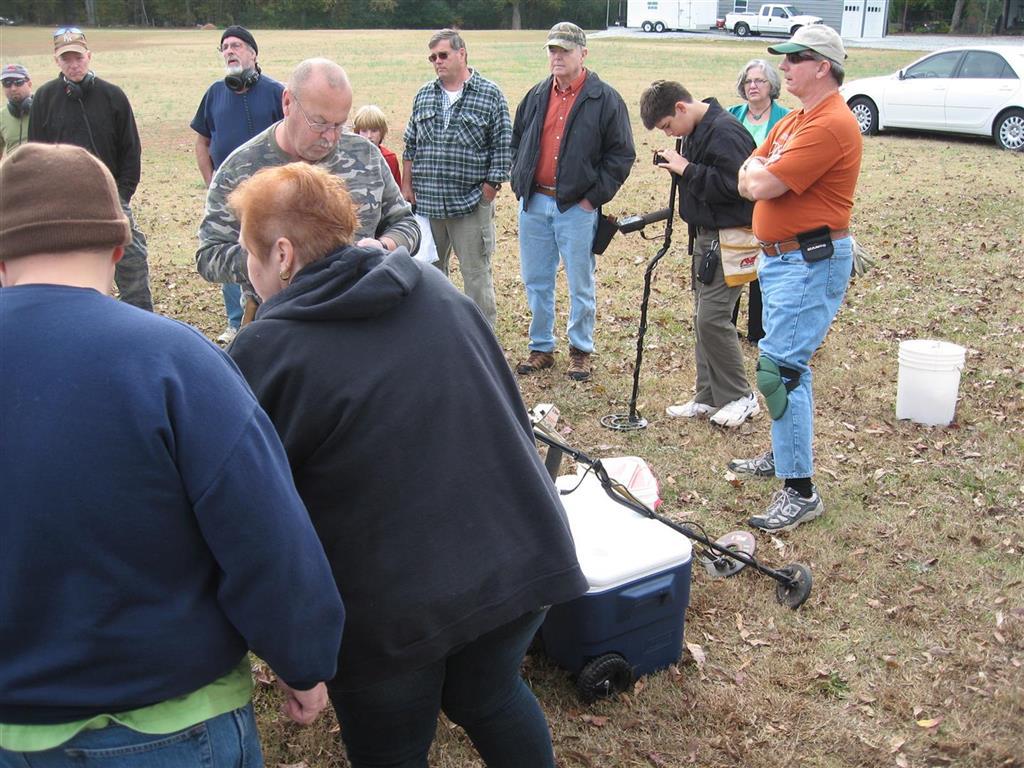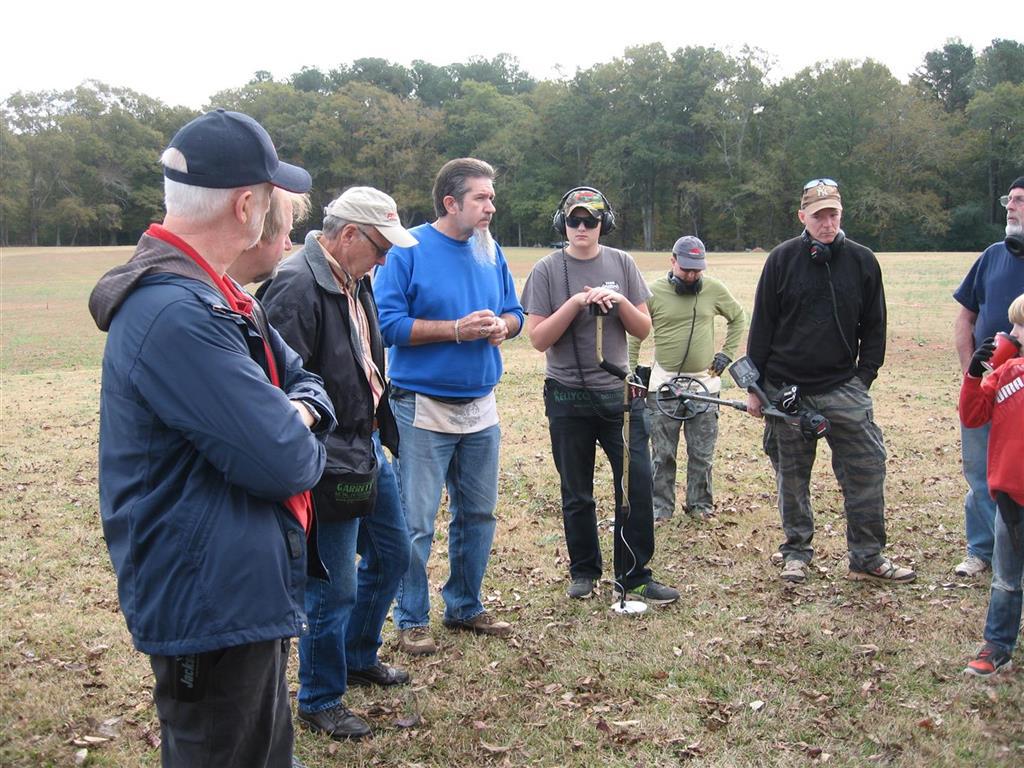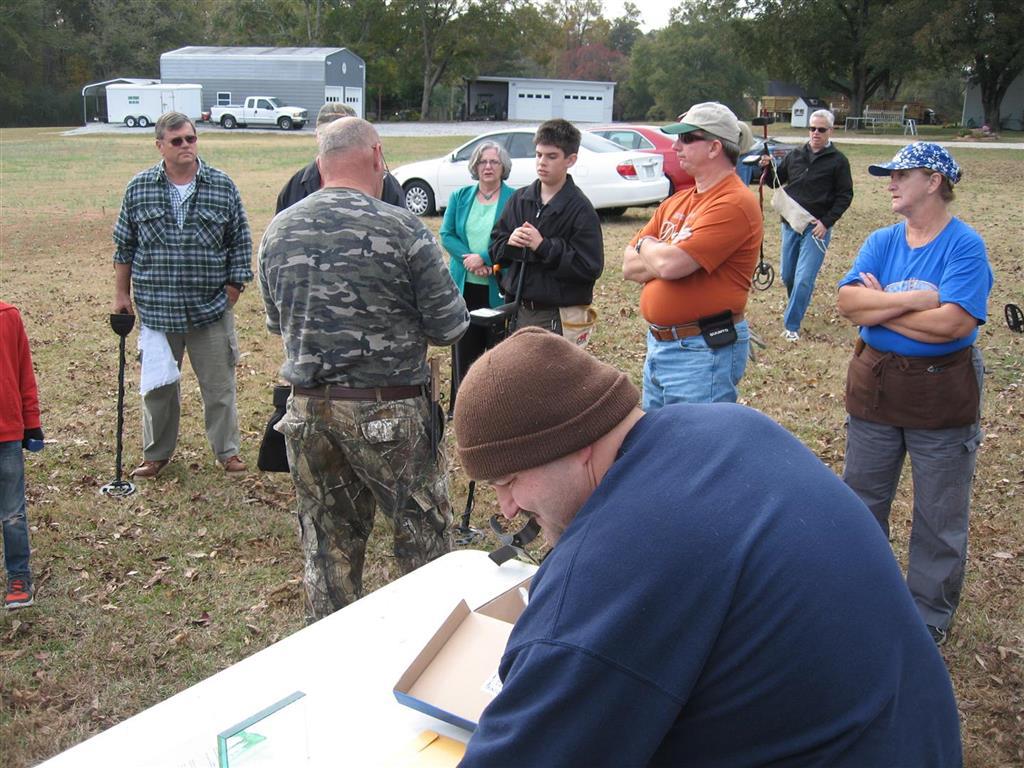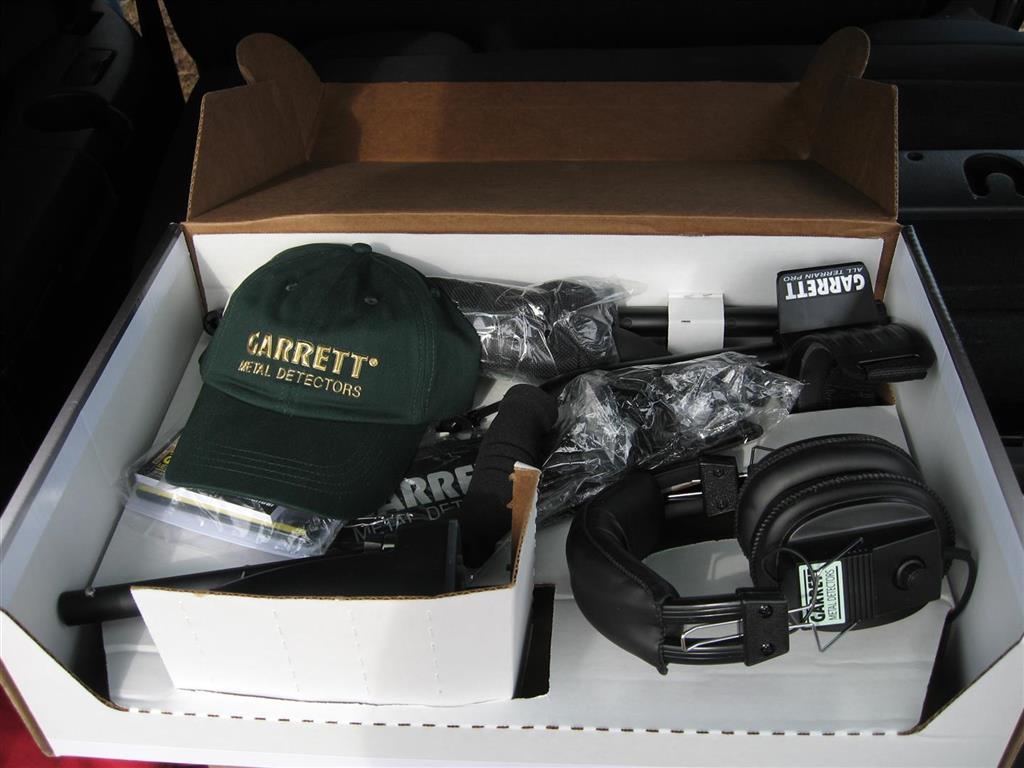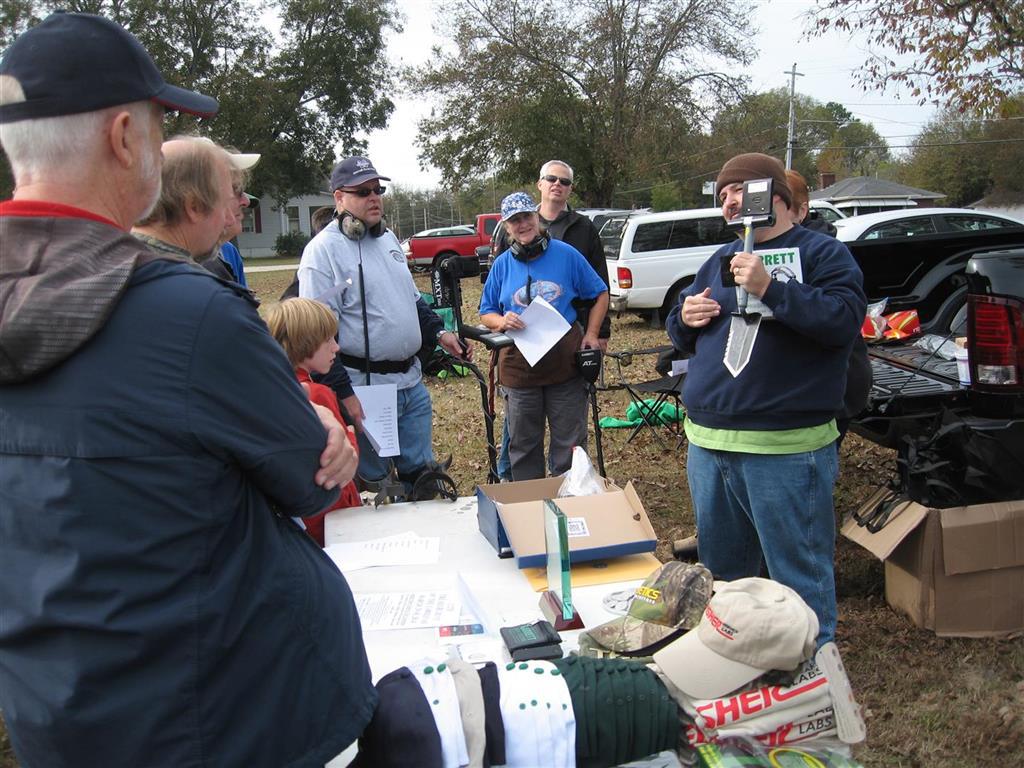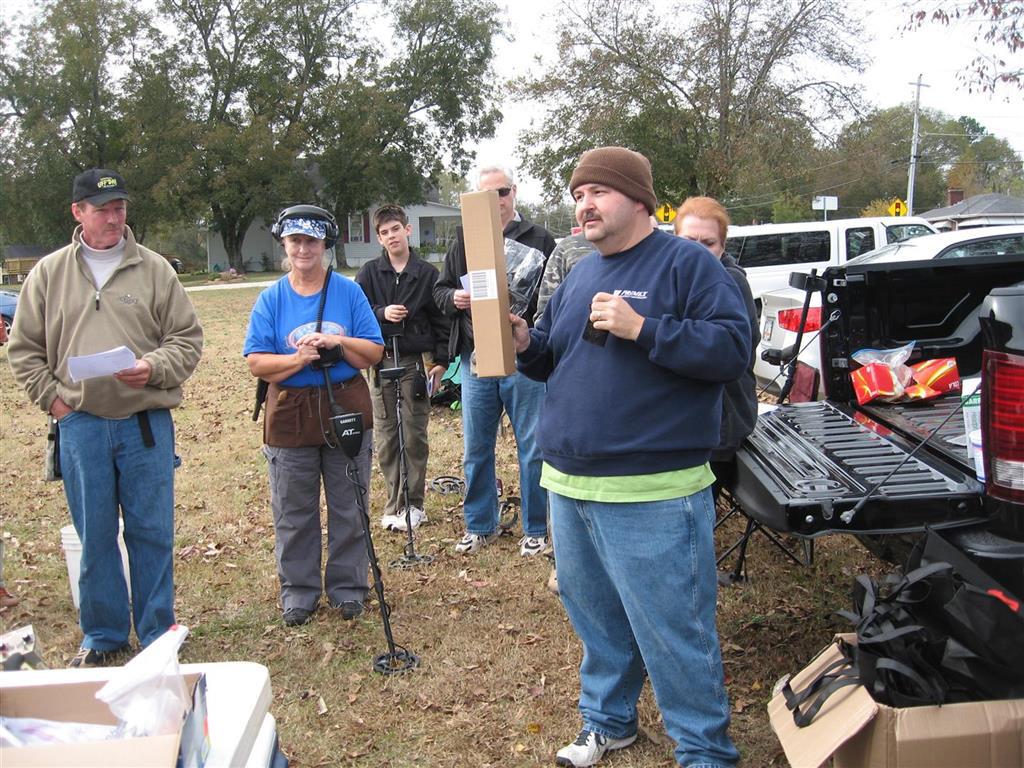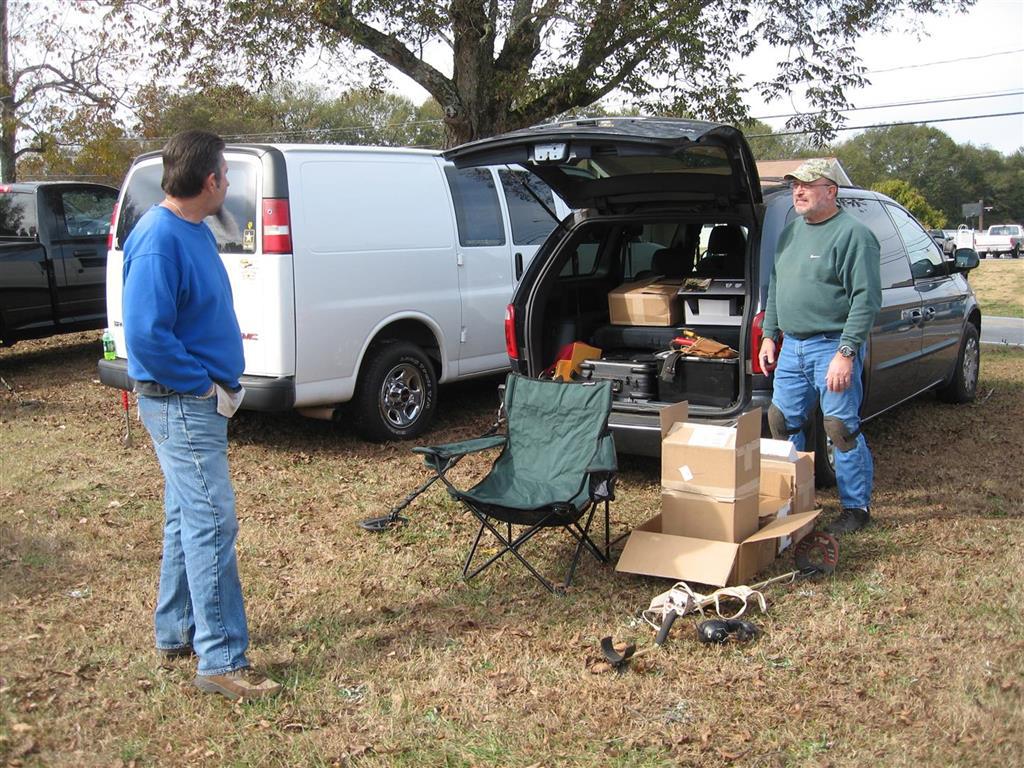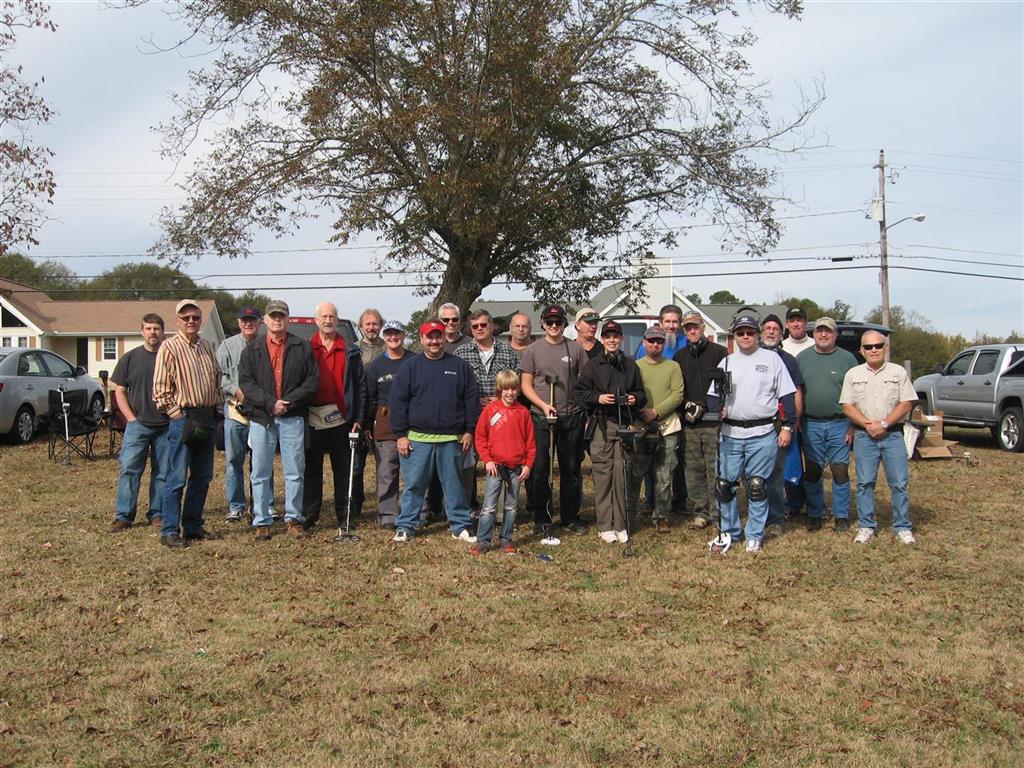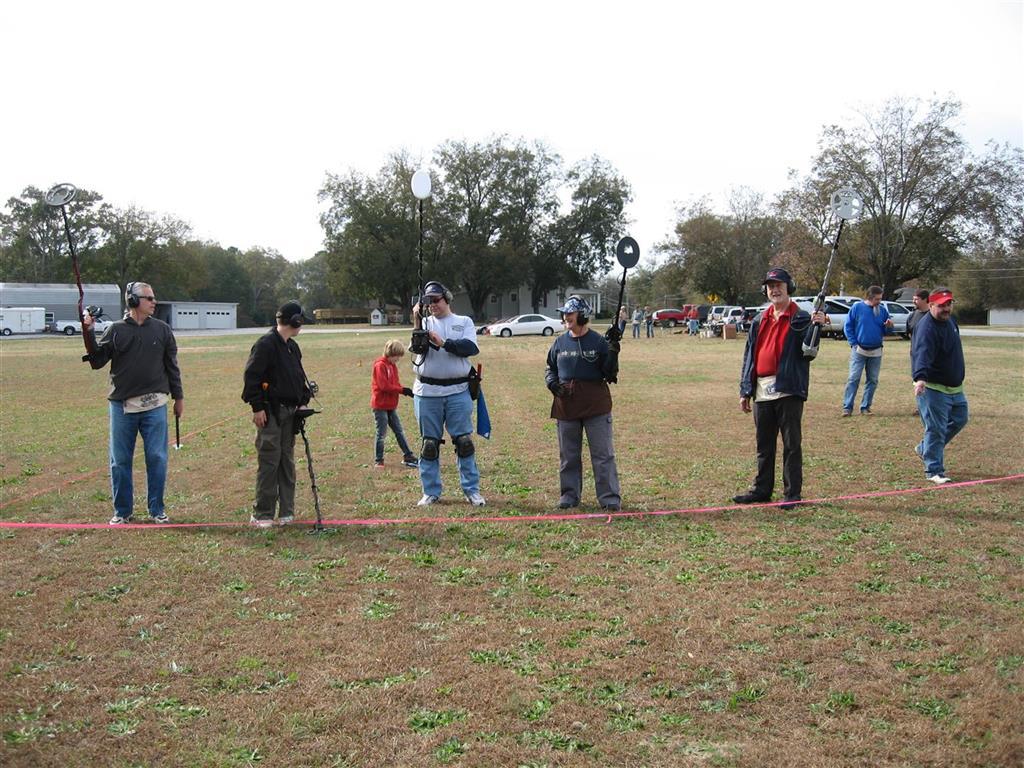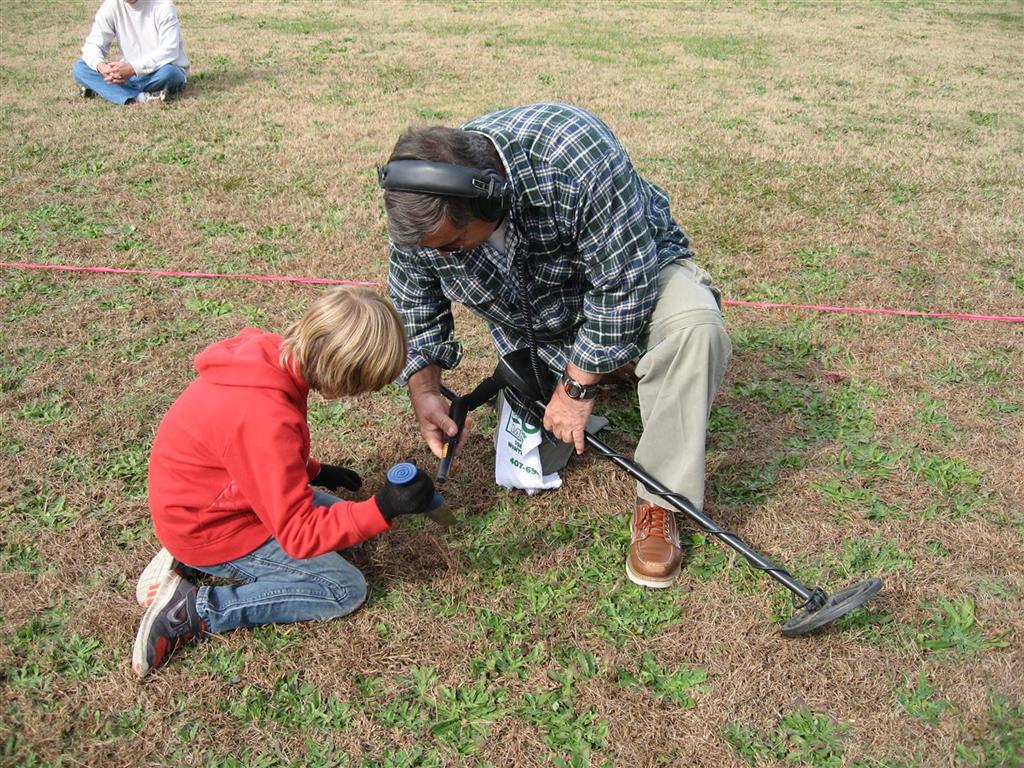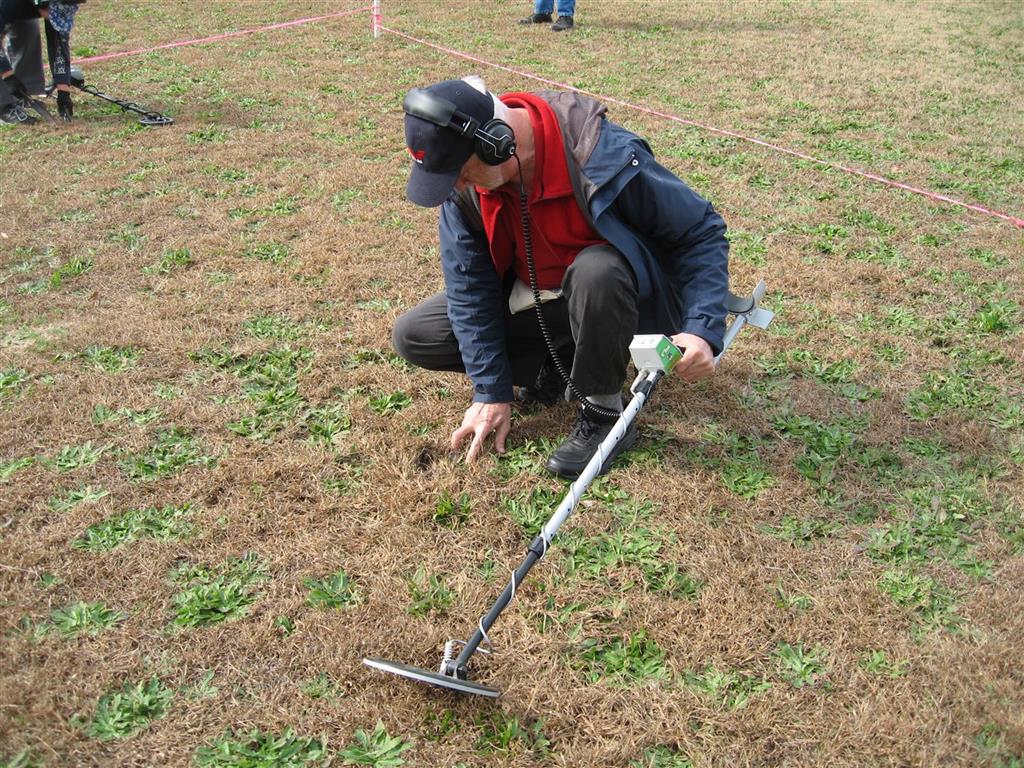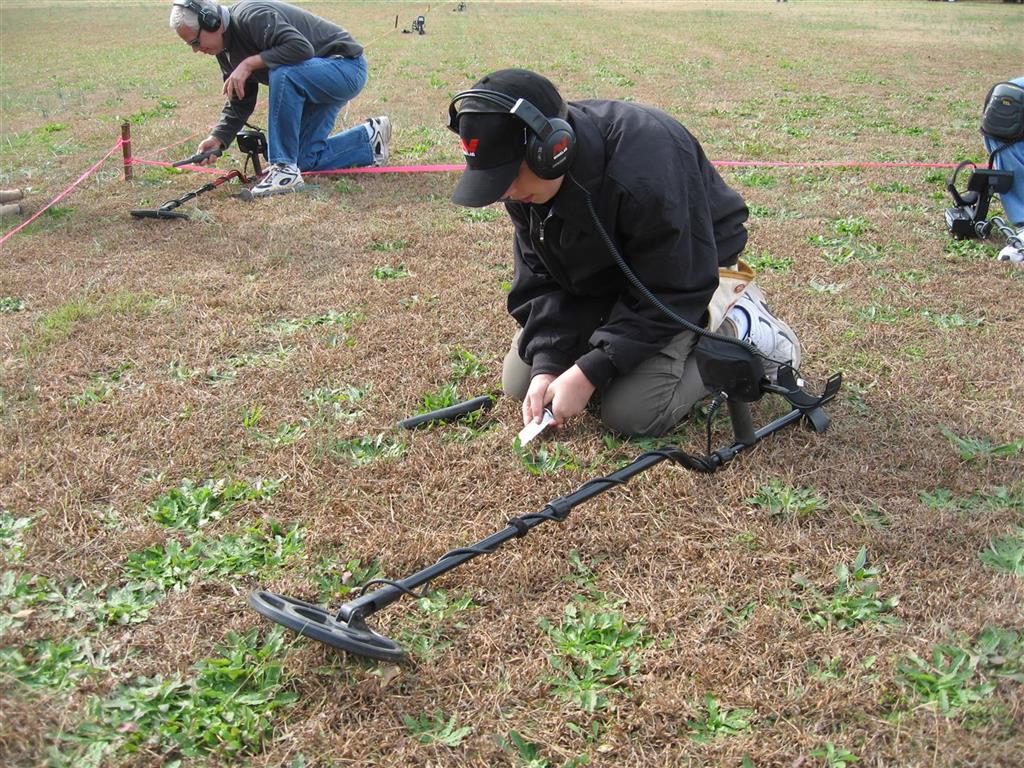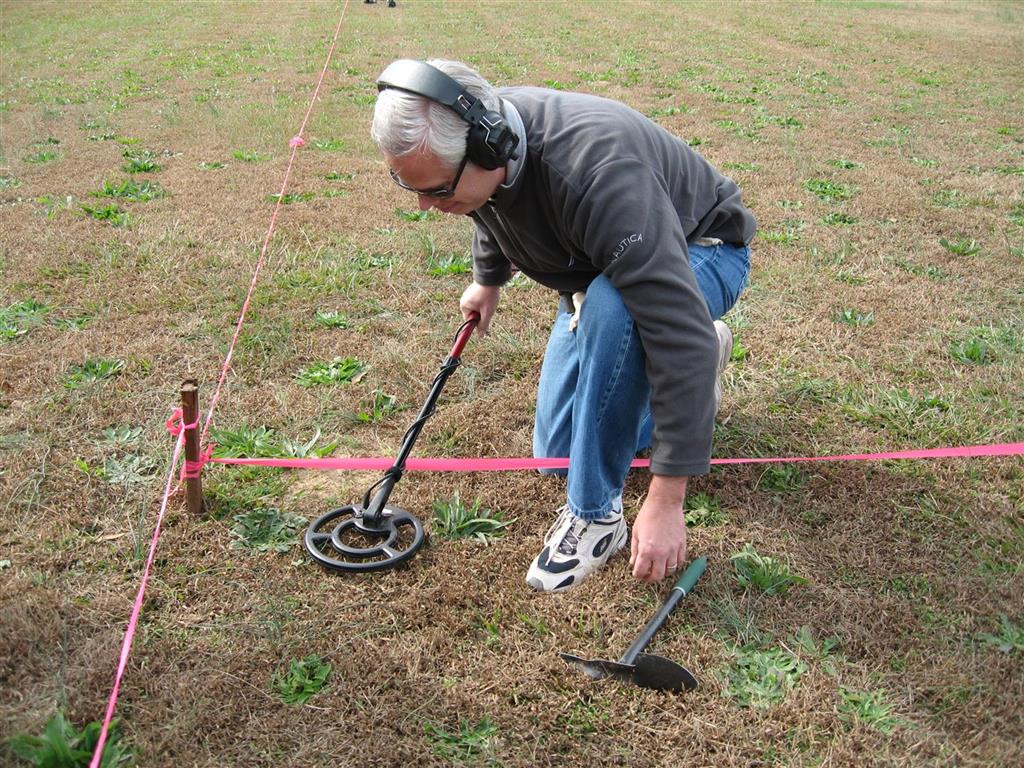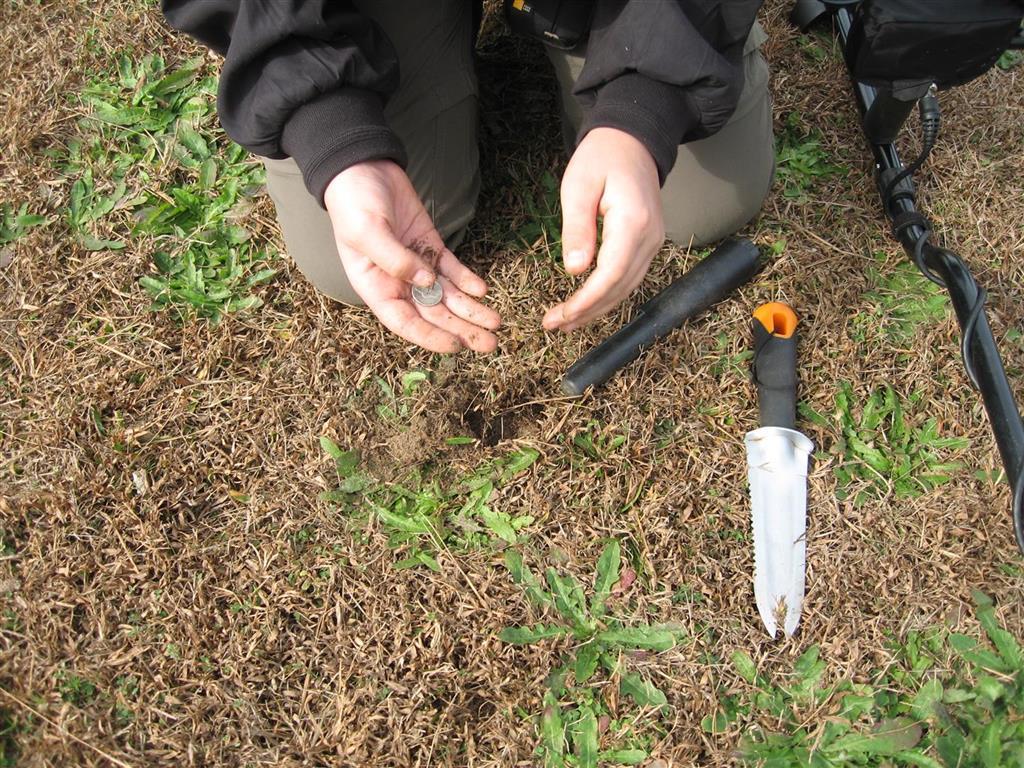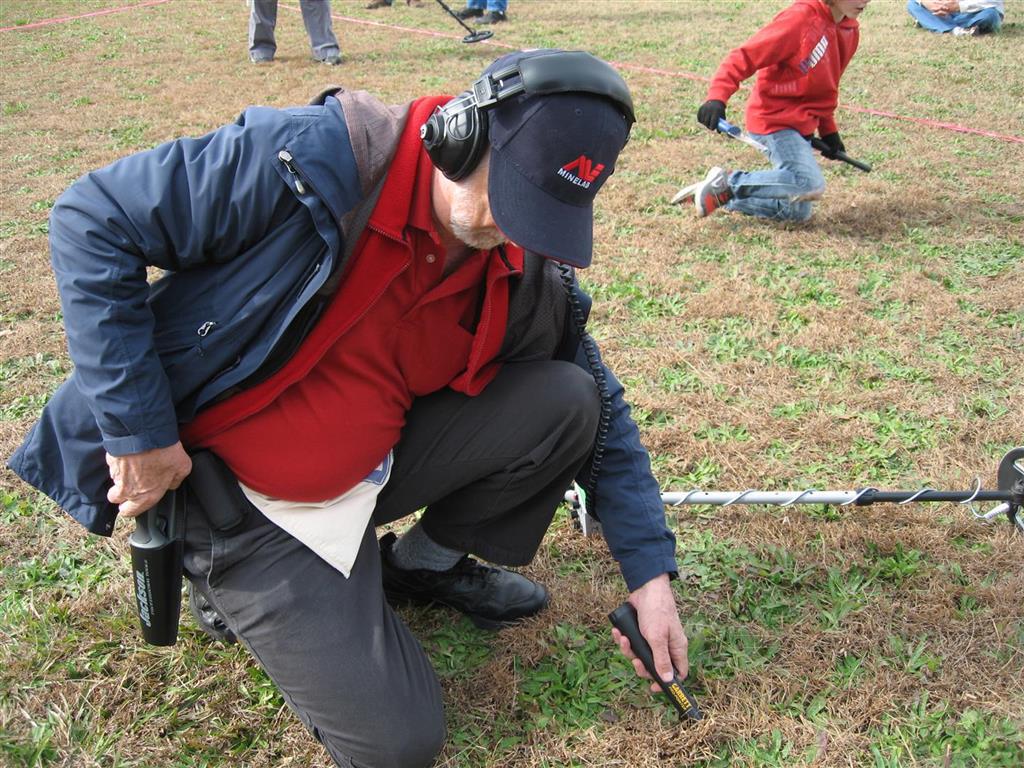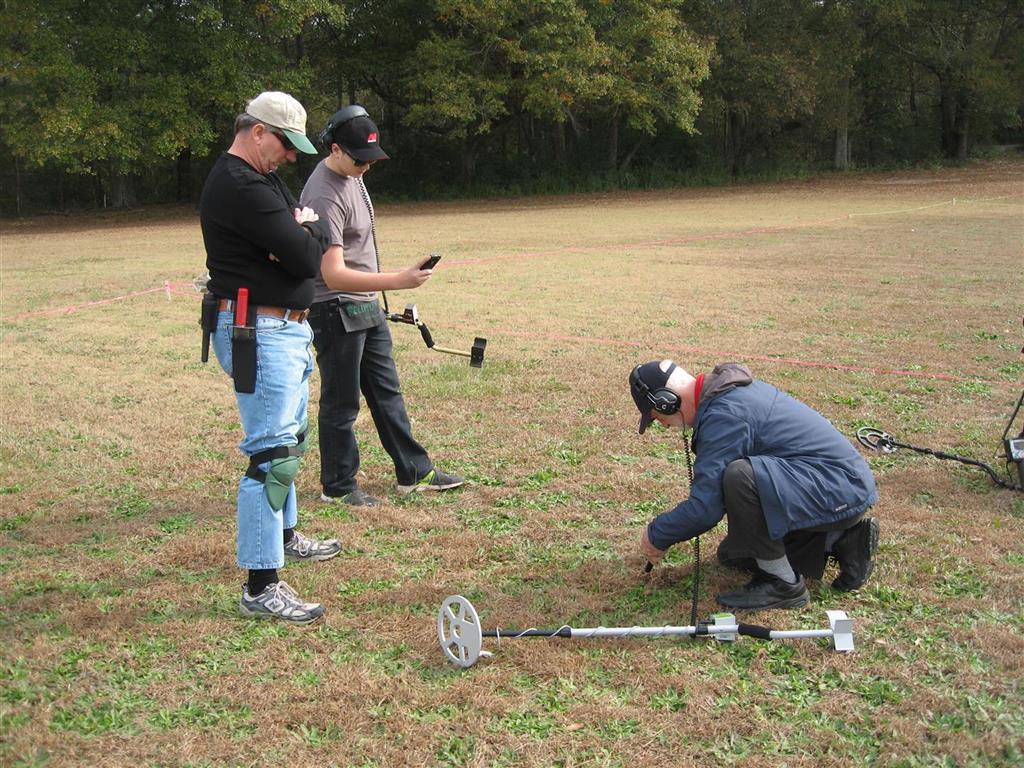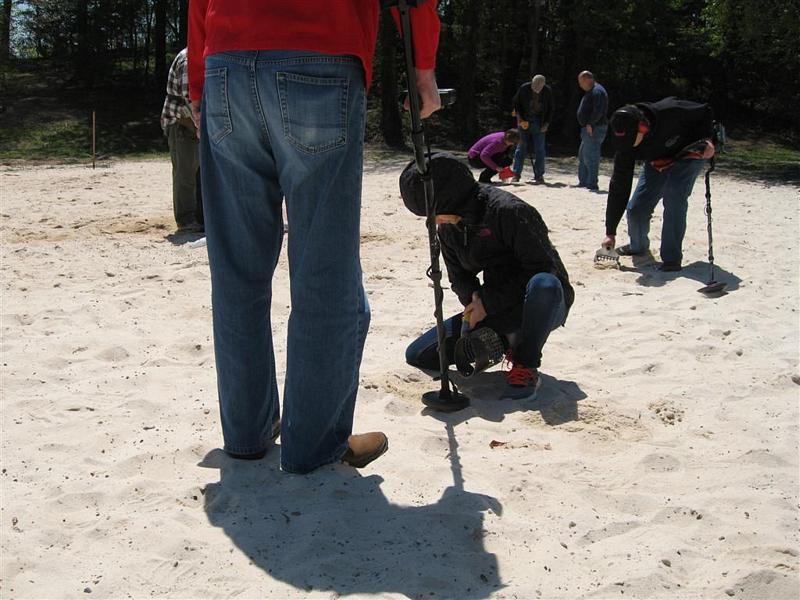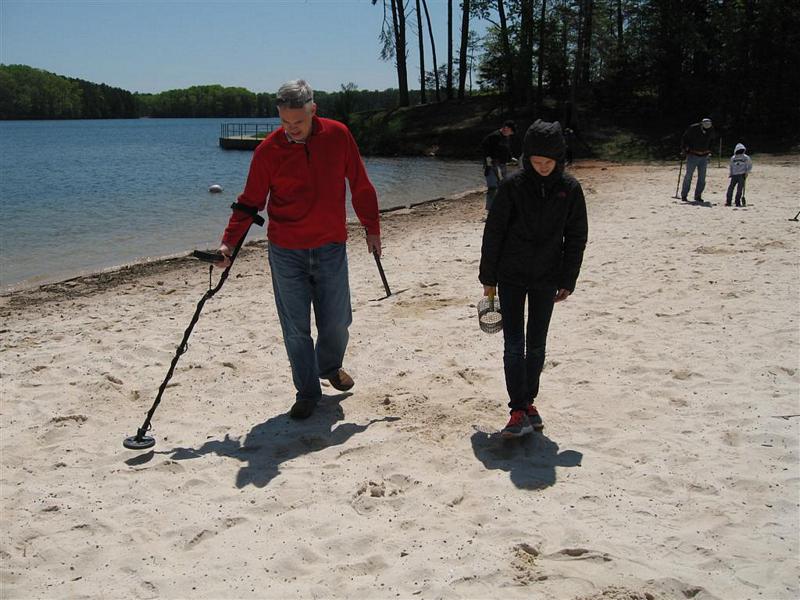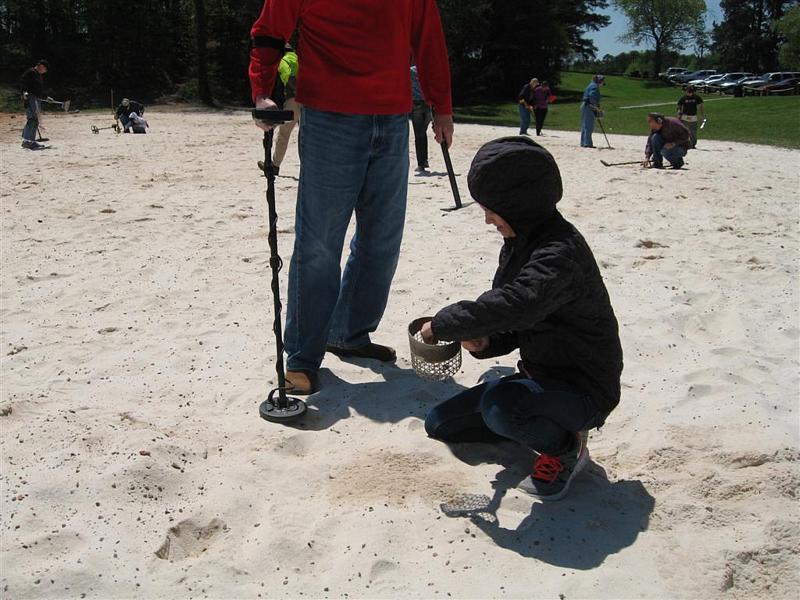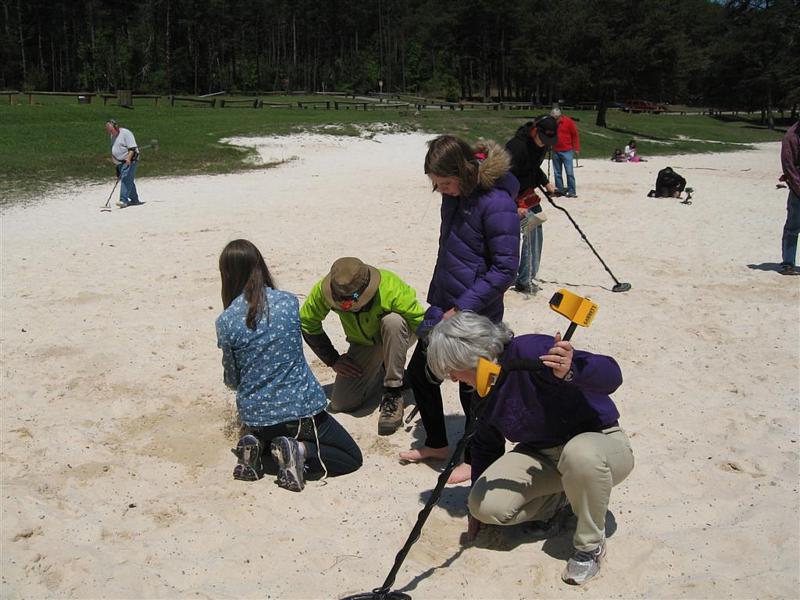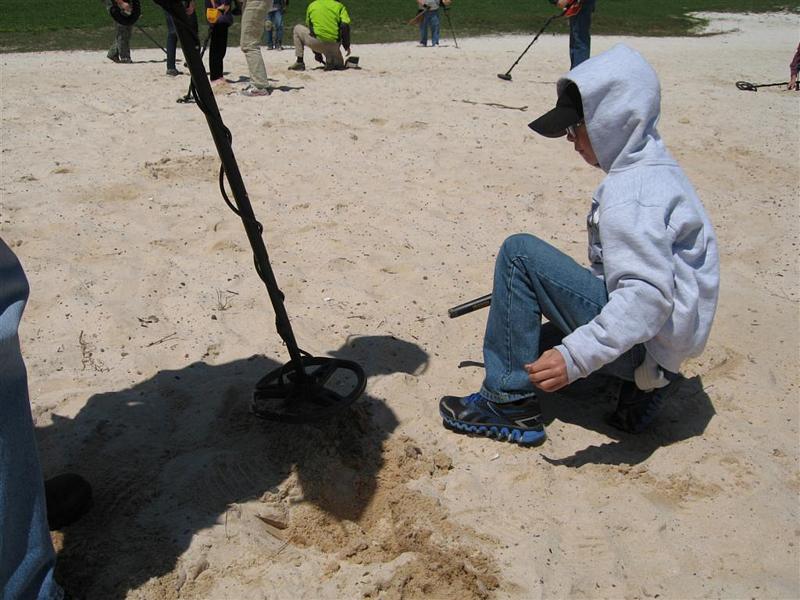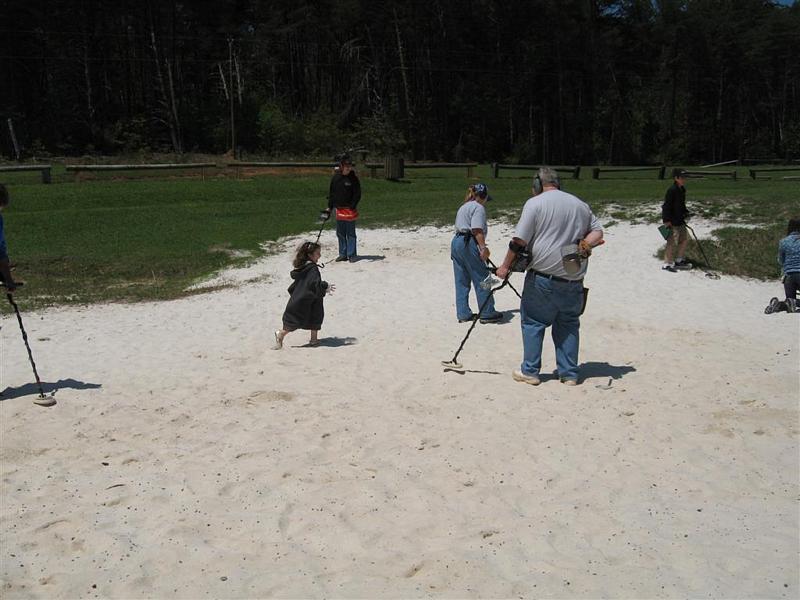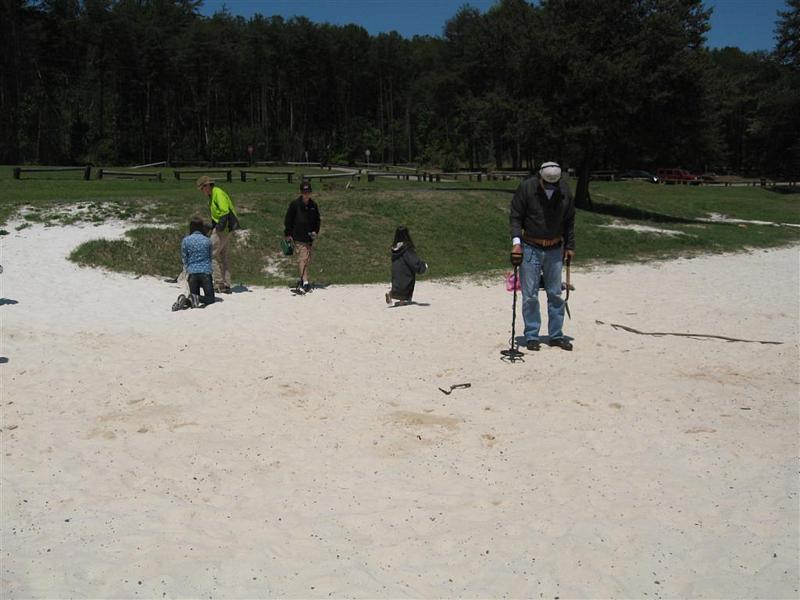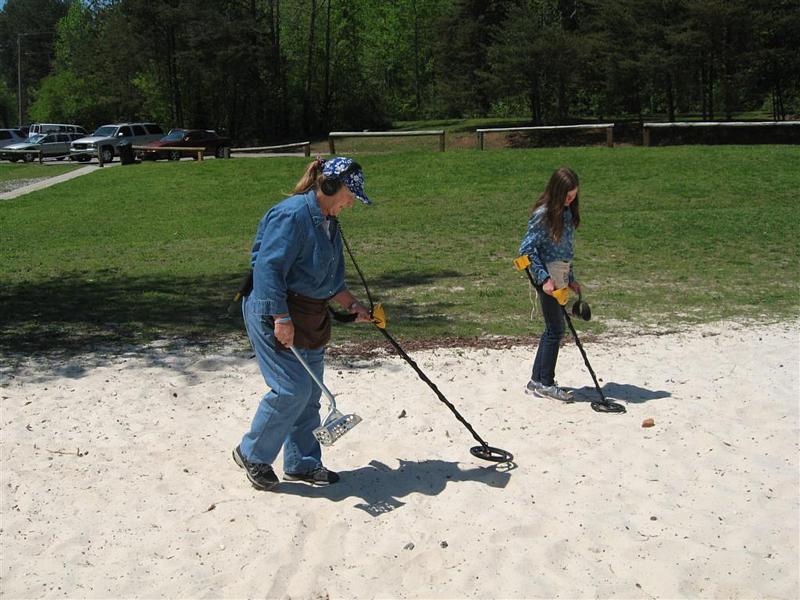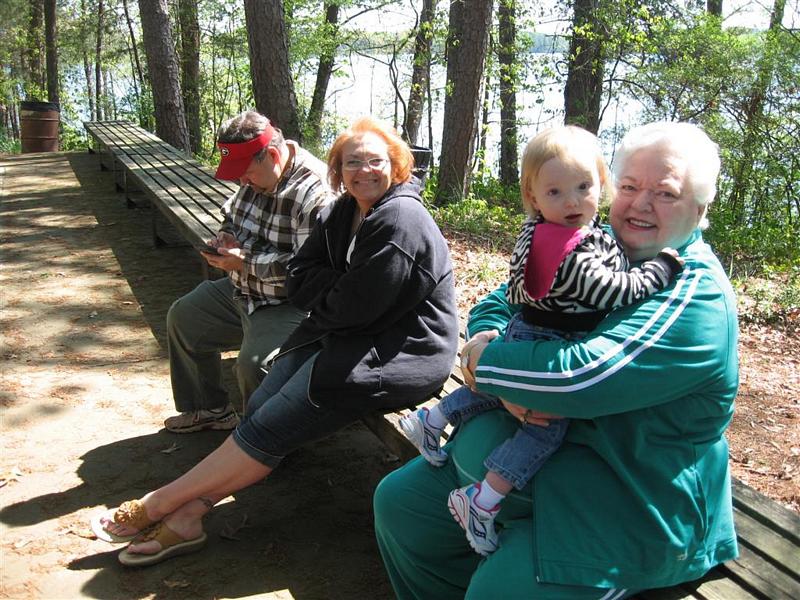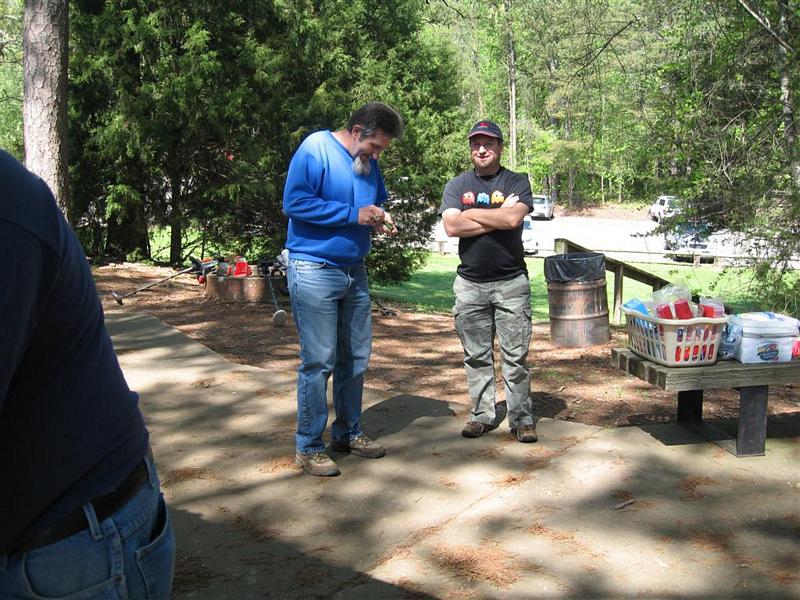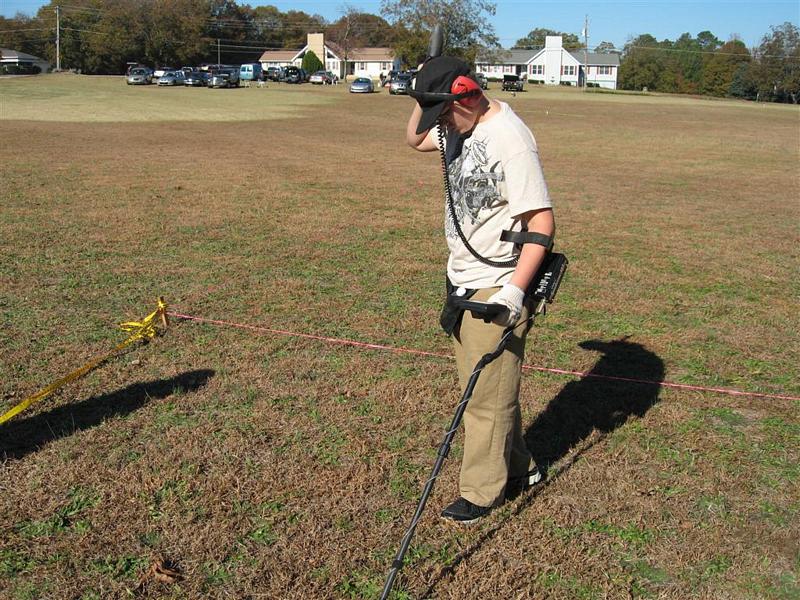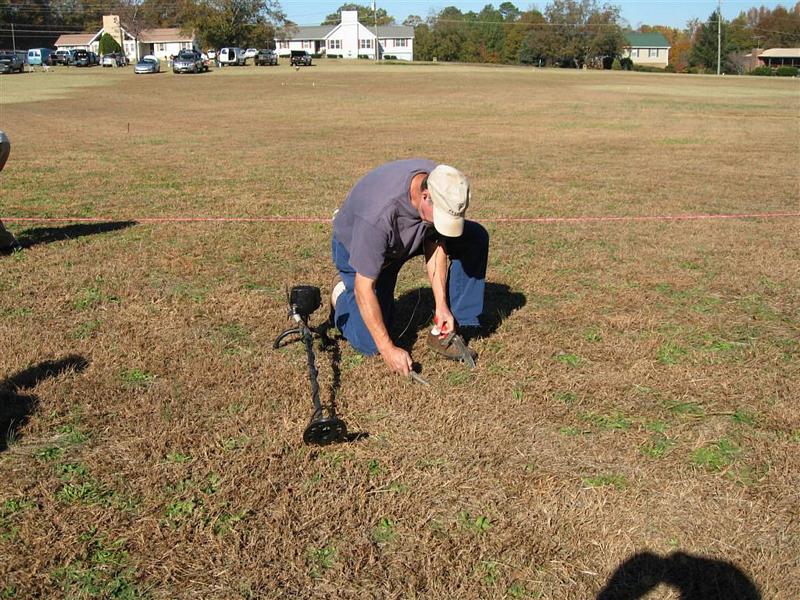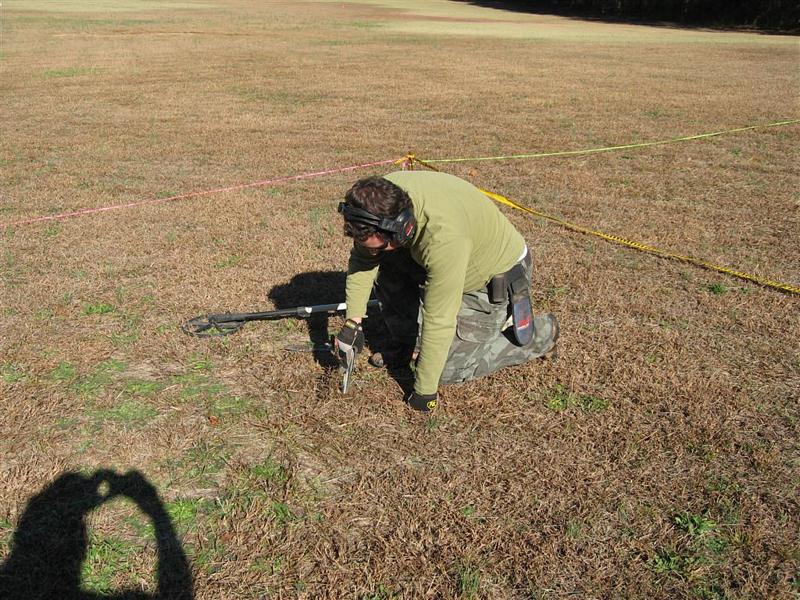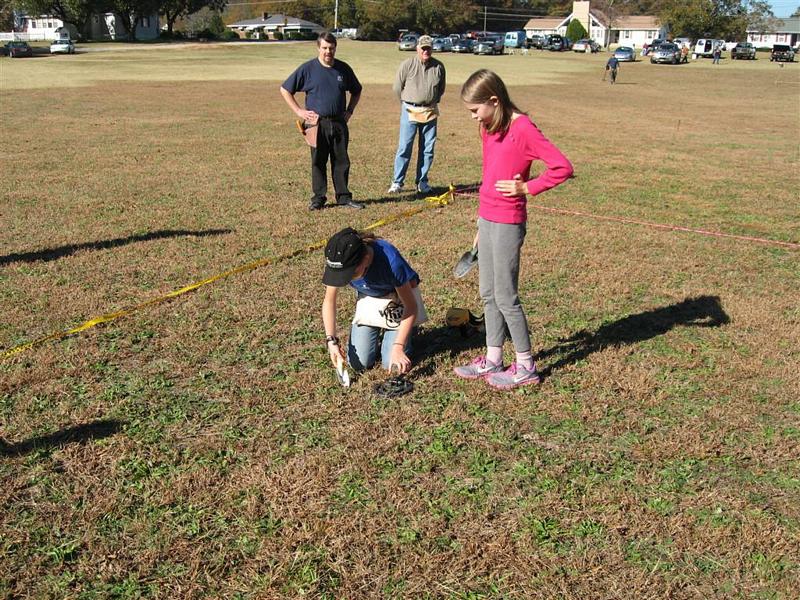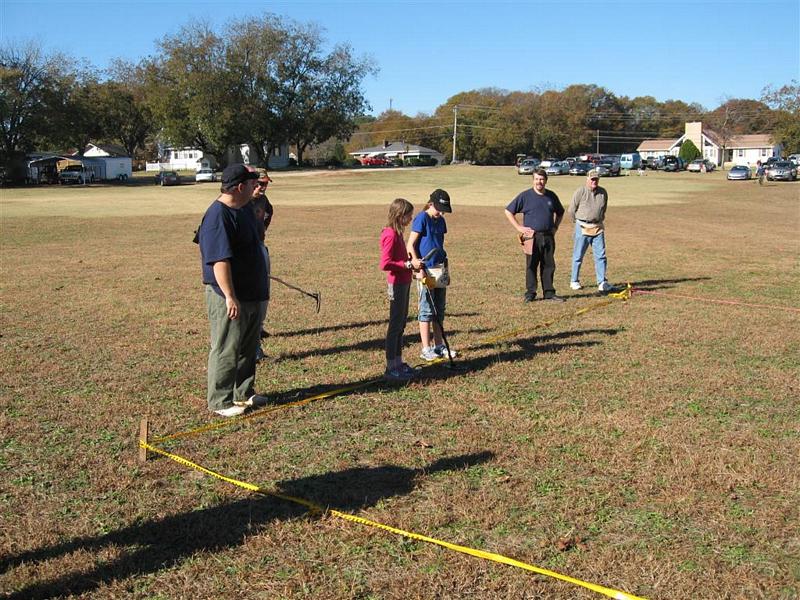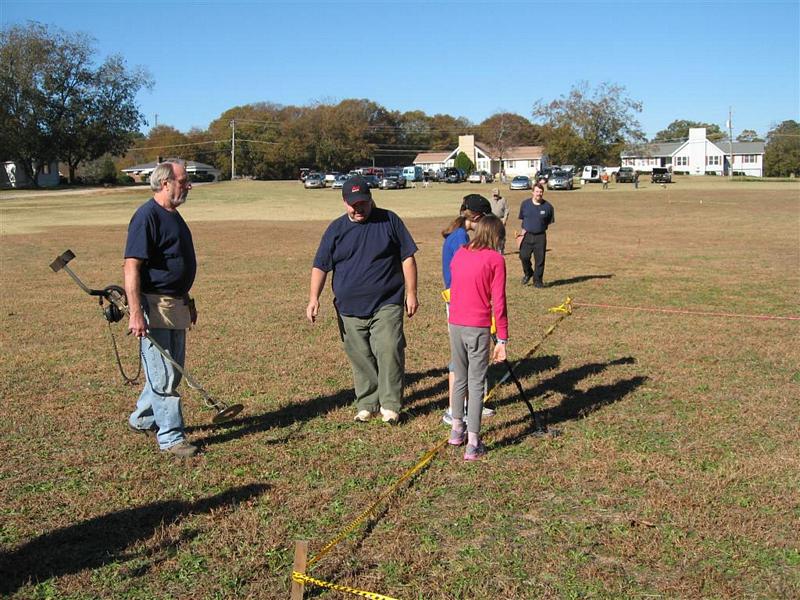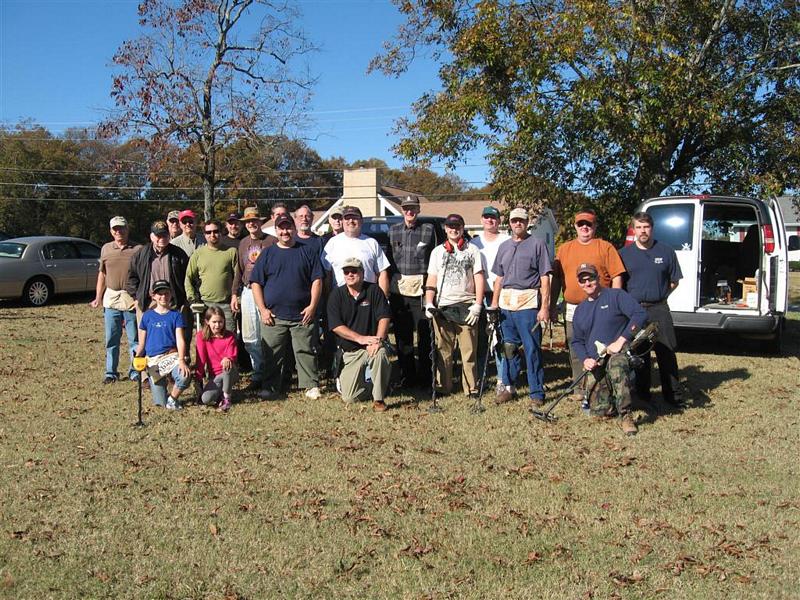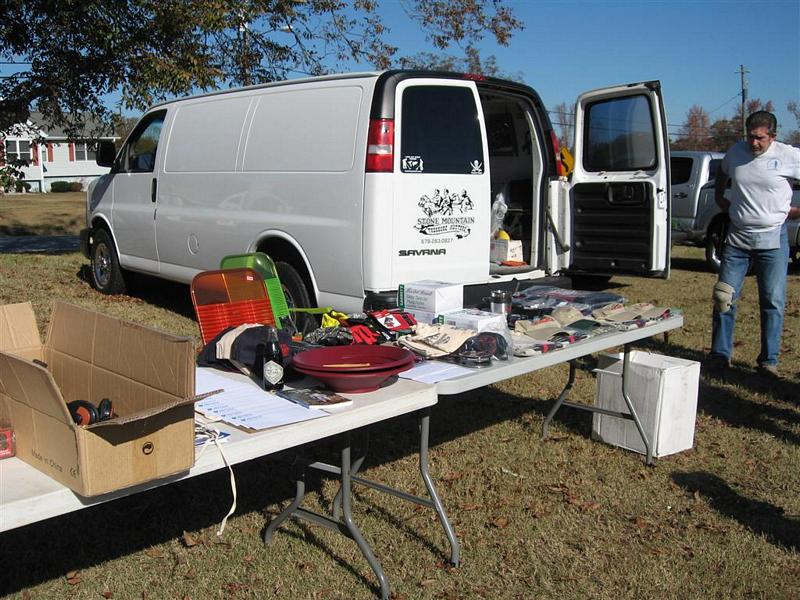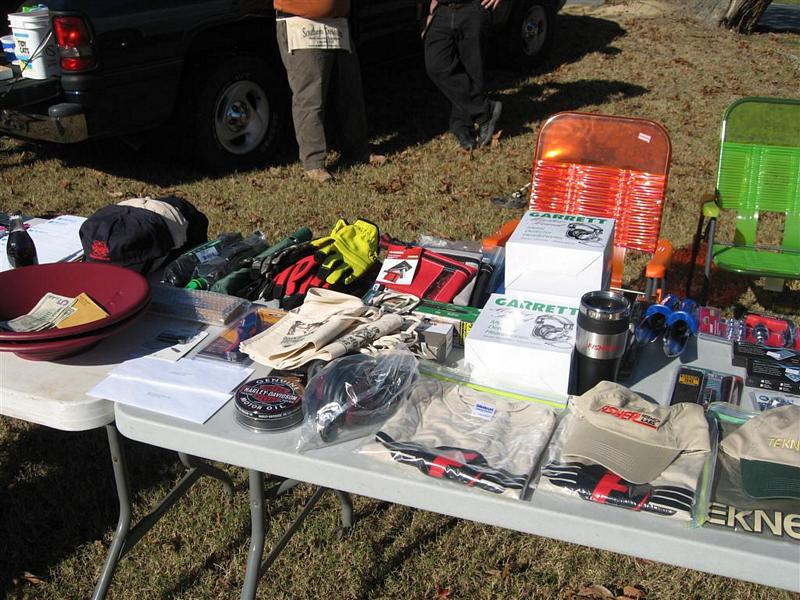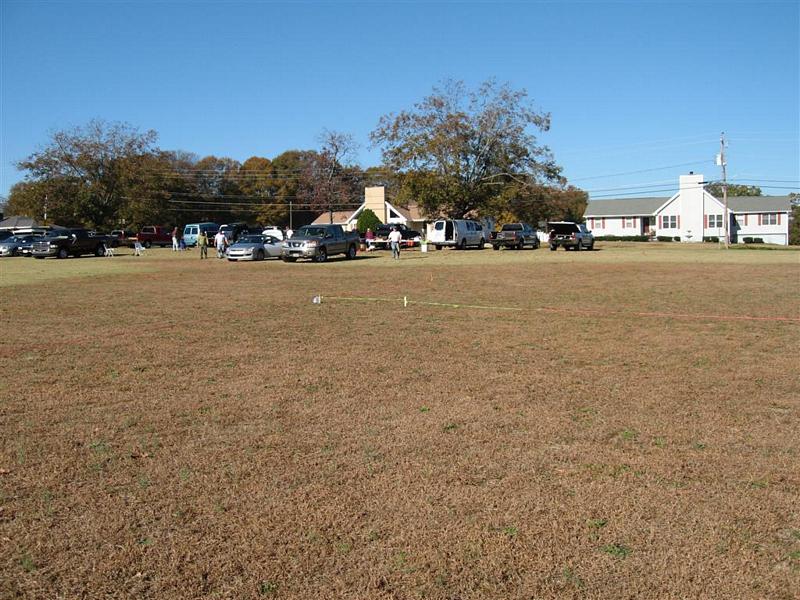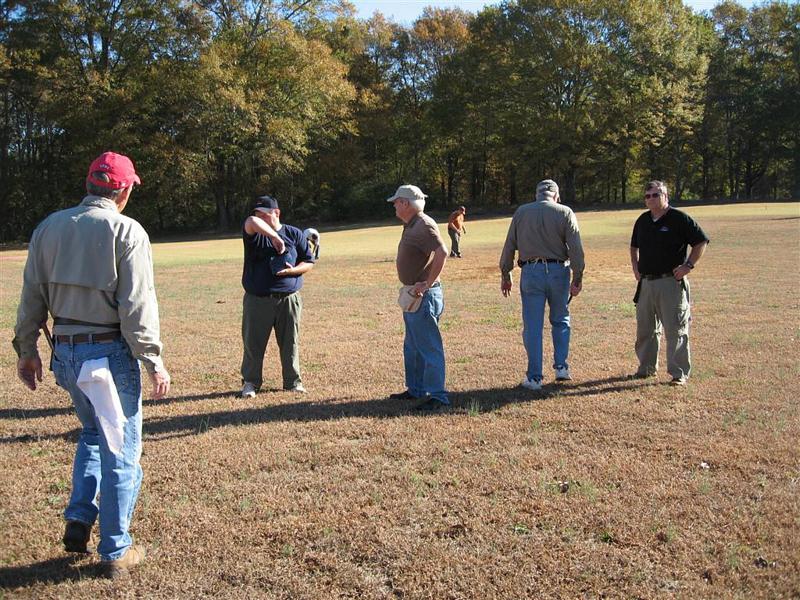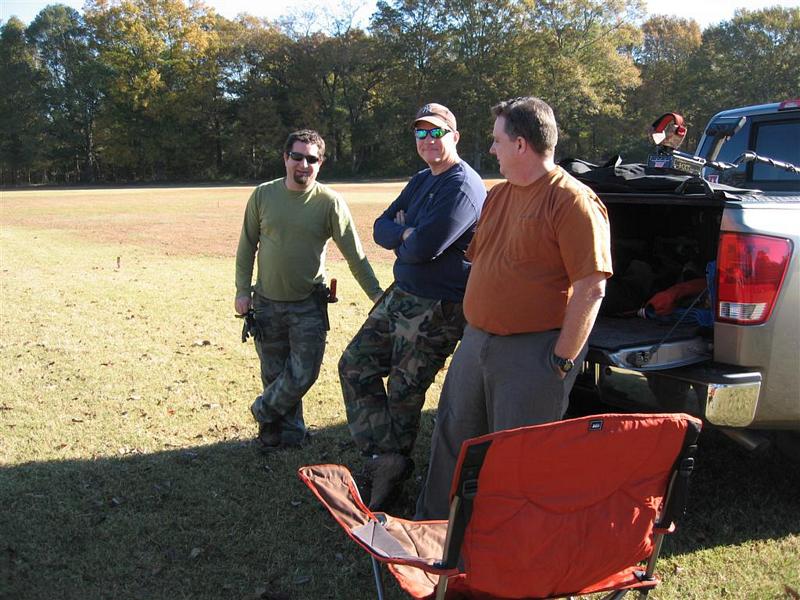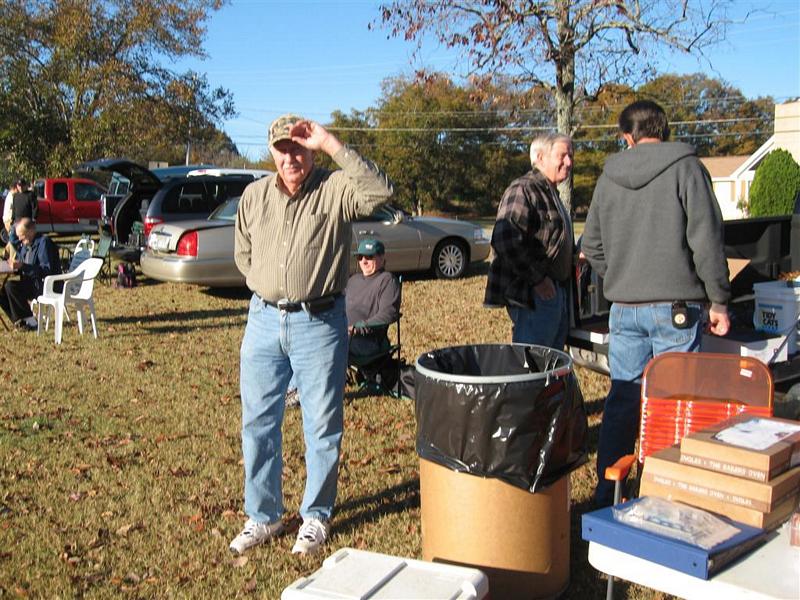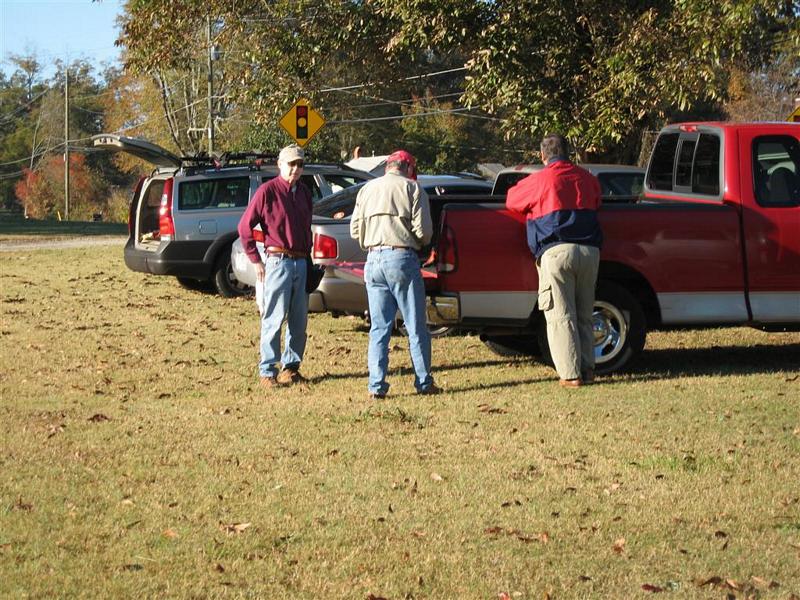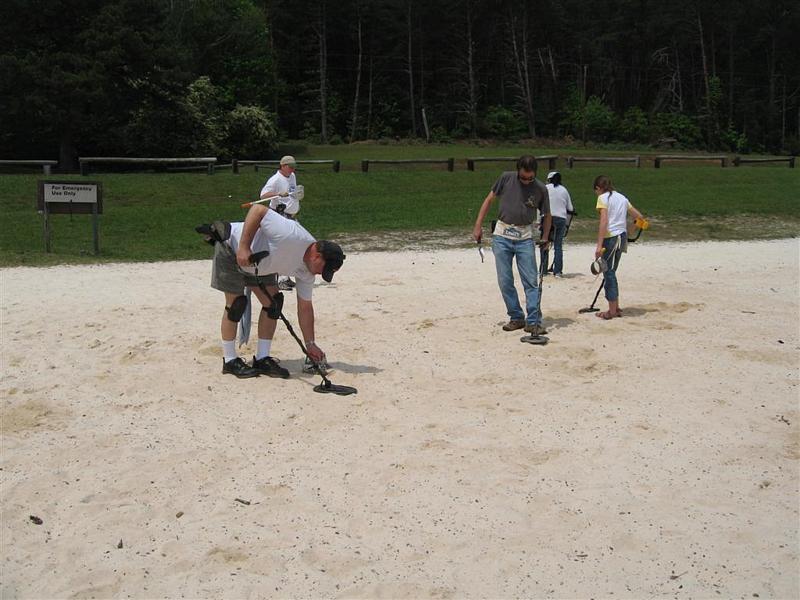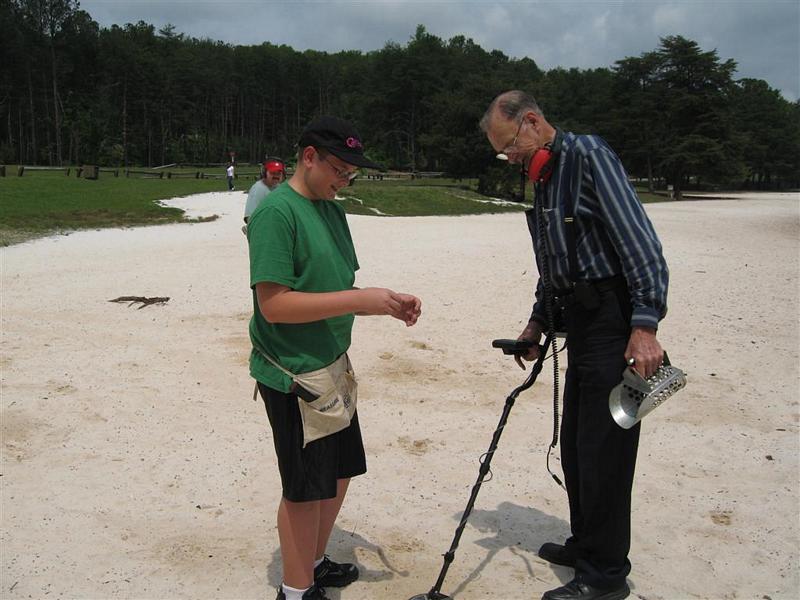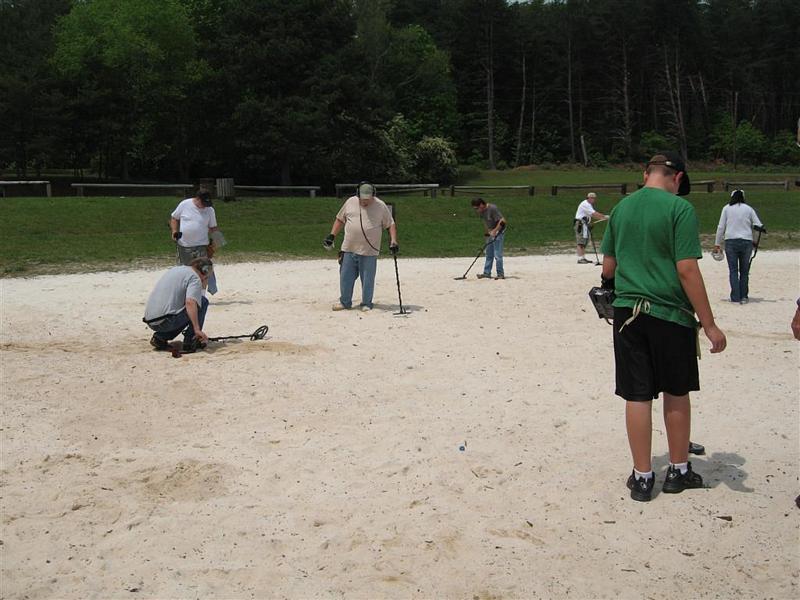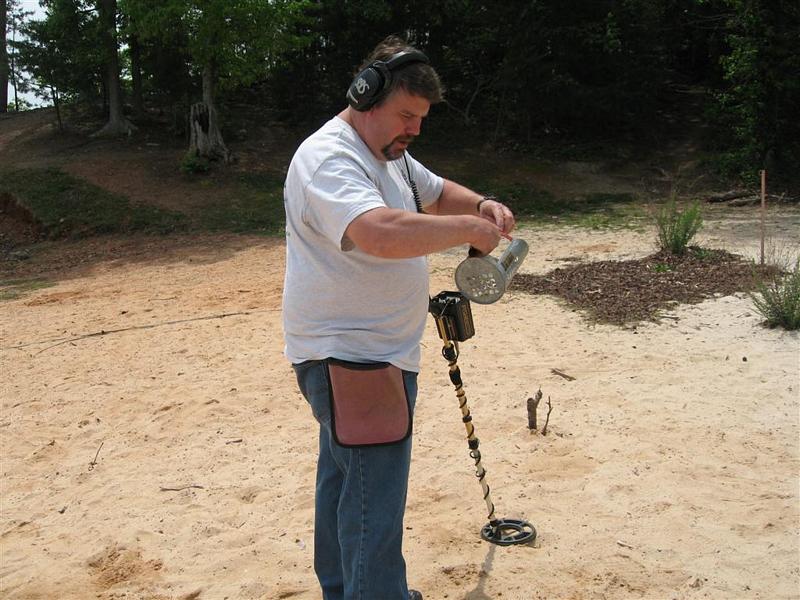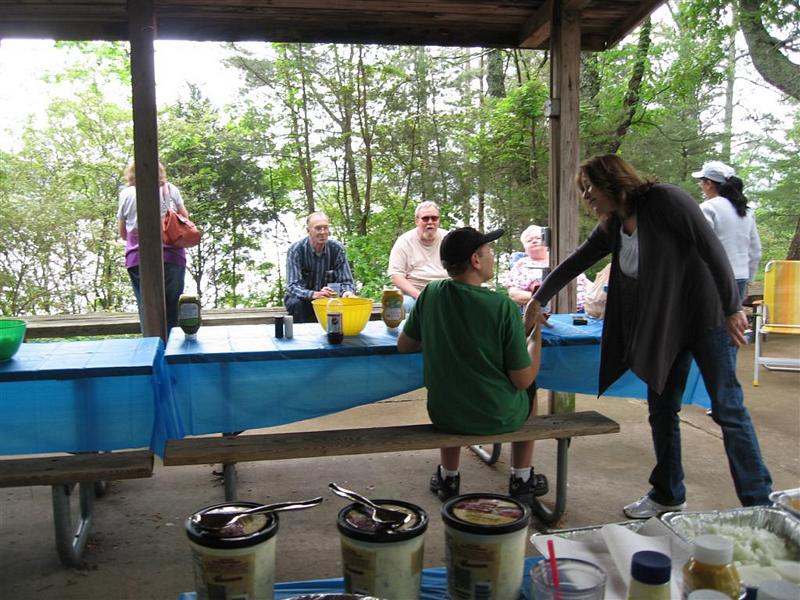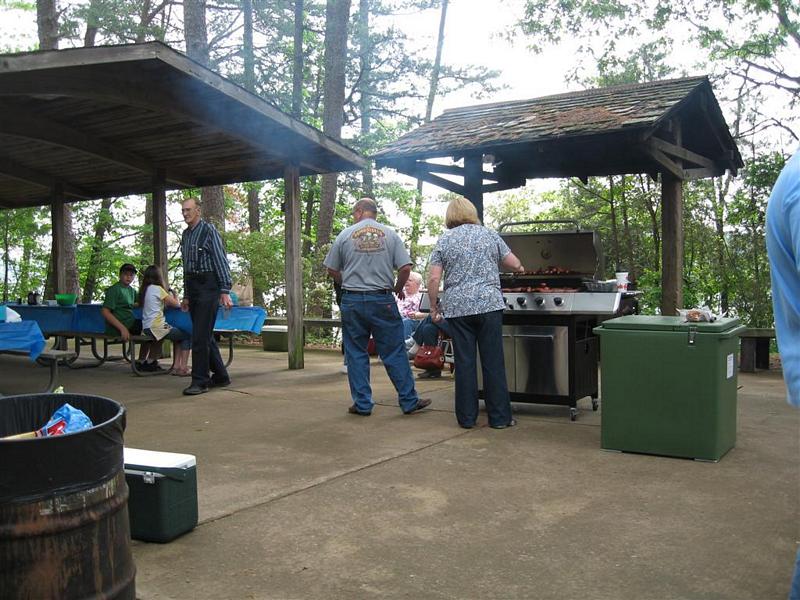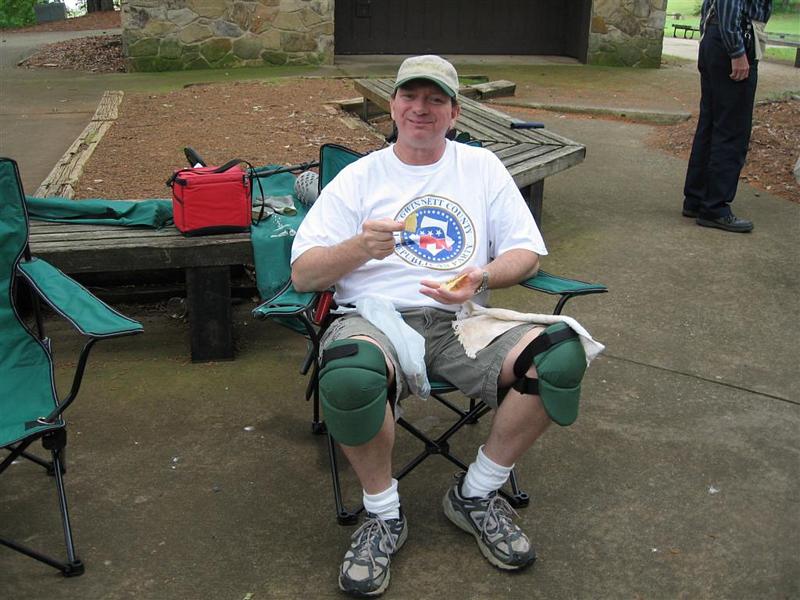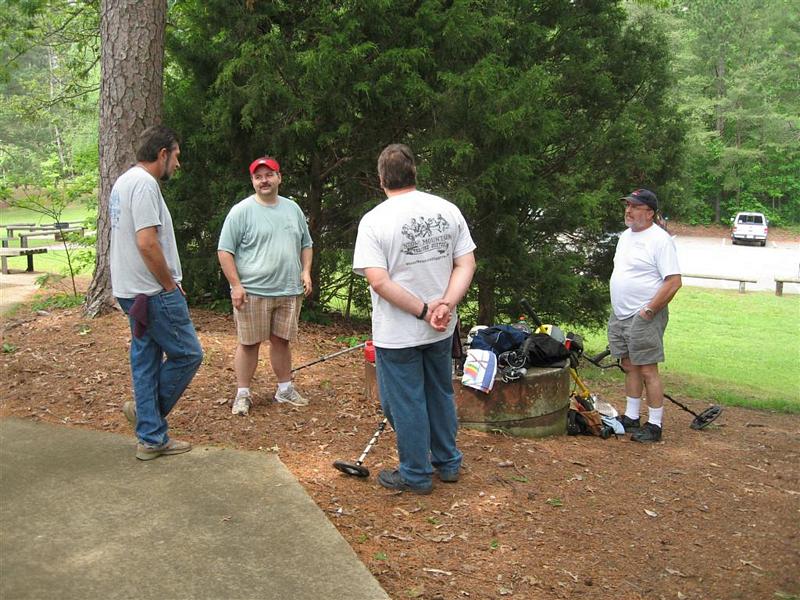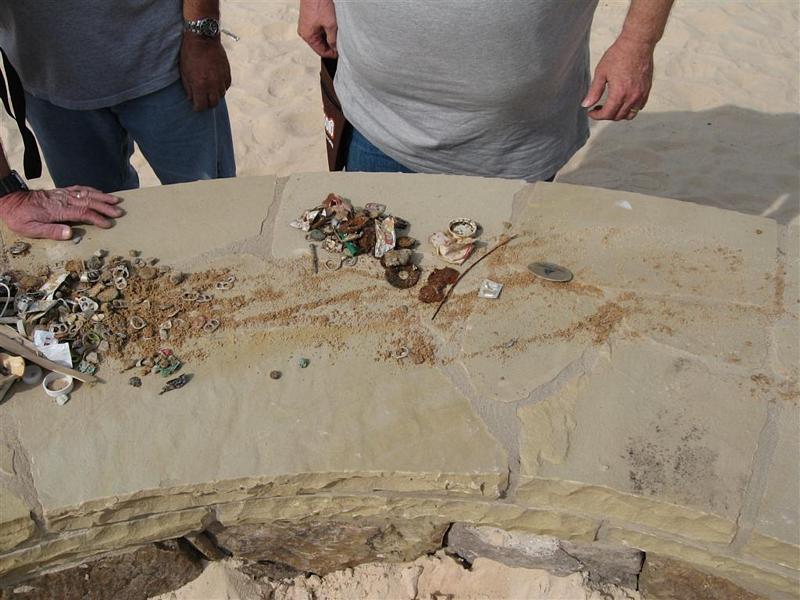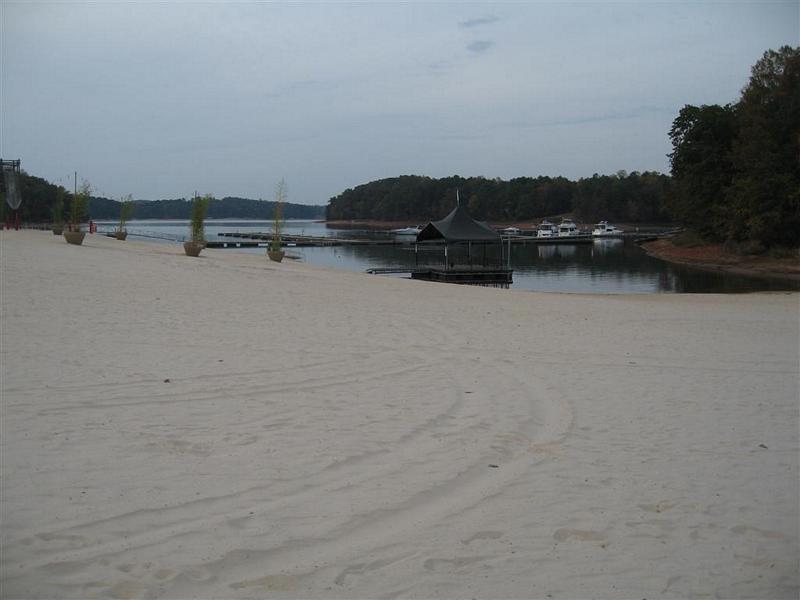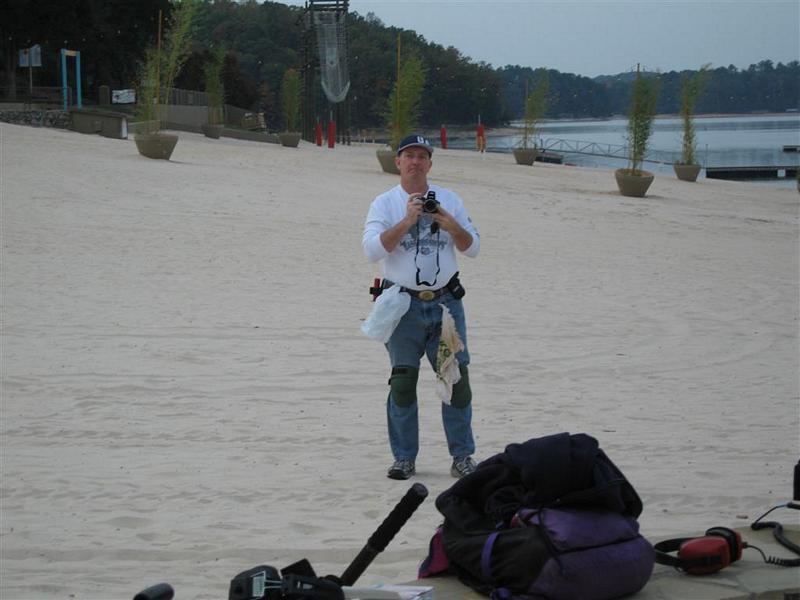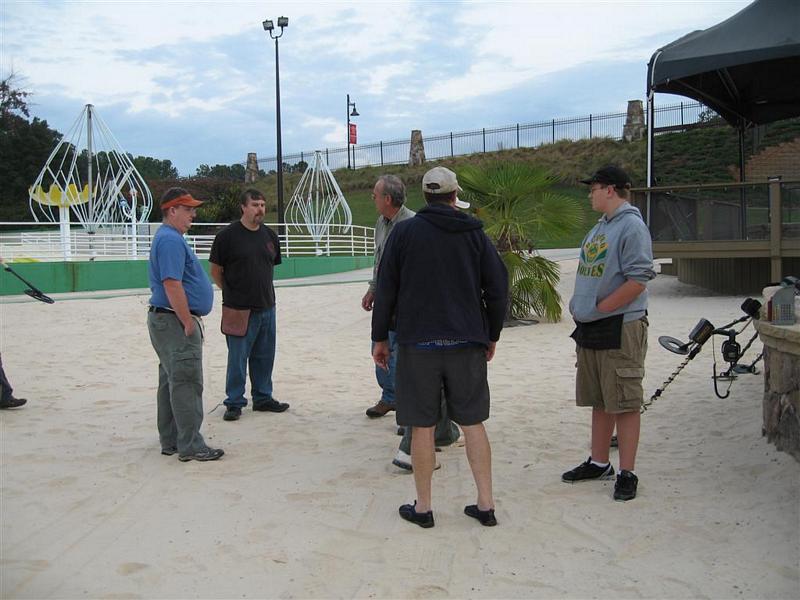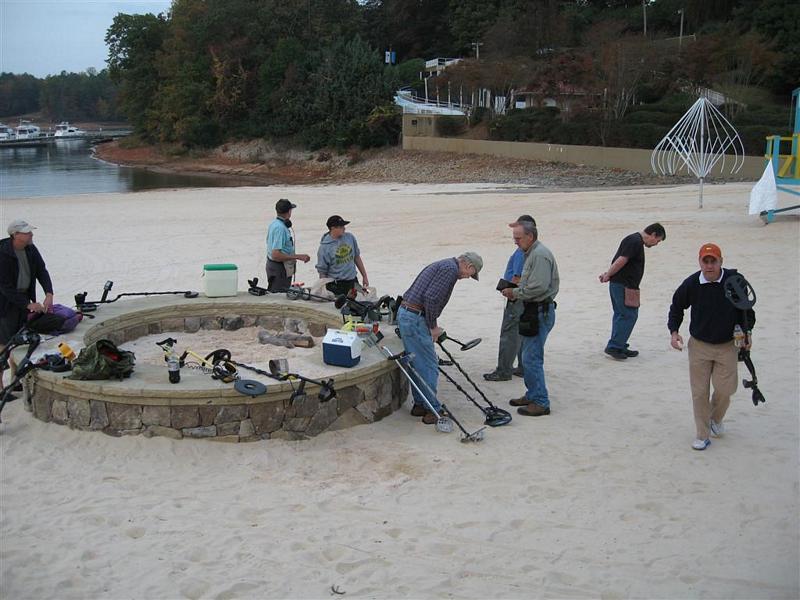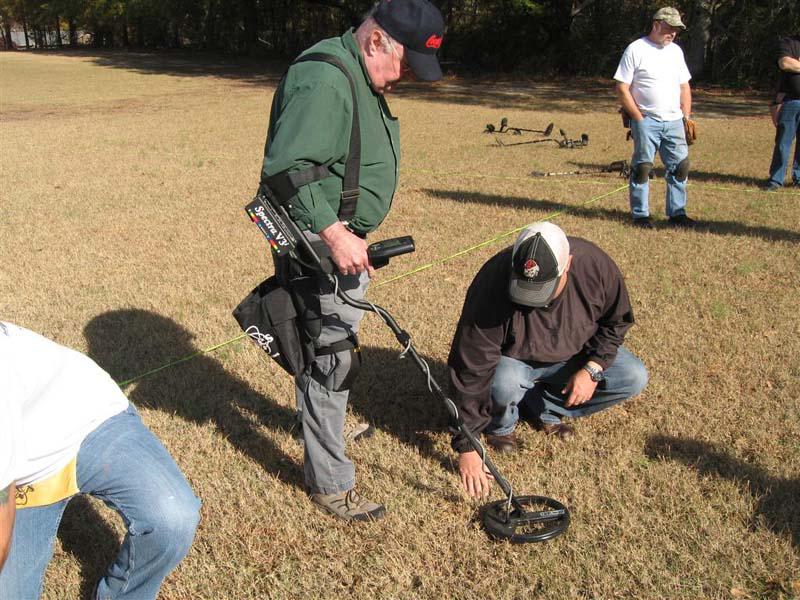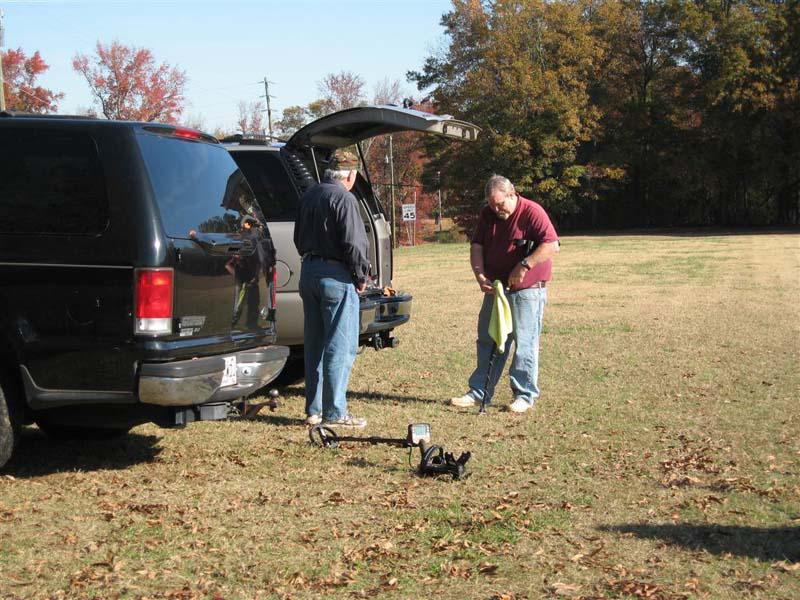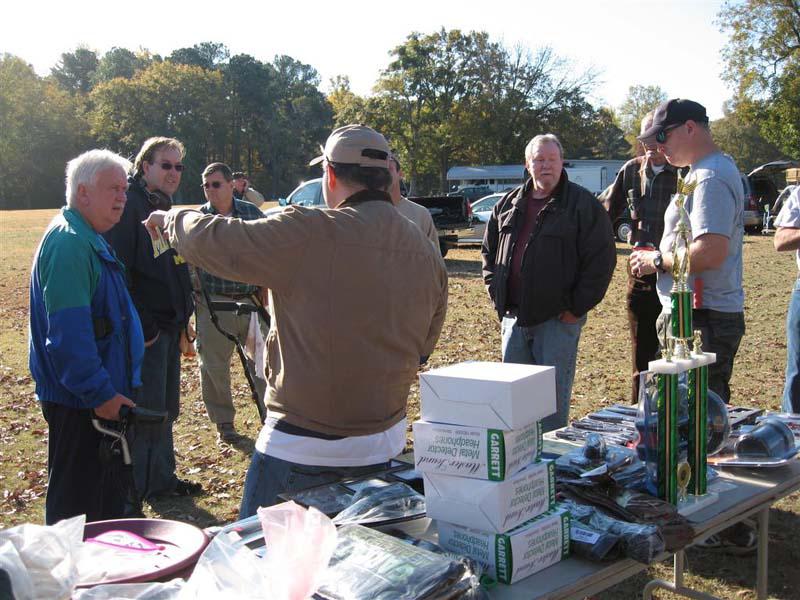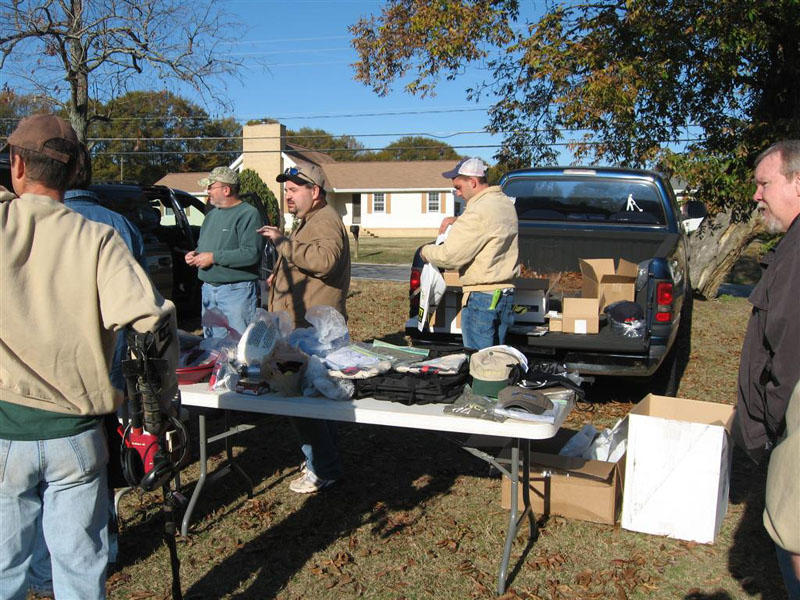 2010 SEEDED COIN HUNT
The SMTH 2010 Seeded Coin Hunt was held on Saturday, November 13th, 2010. Our Fall had been un-seasonably warm and we had a beautiful day for the hunt. Many members met at Kelly's restaurant in Loganville for breakfast prior to the hunt.

Over $1000 of silver coins, "war" nickels, and wheat pennies were planted along with may tokens redeemable for prizes supplied by sponsoring metal detector companies, metal detector dealers, and items contributed by SMTH club members.

Sign-up began at 8:30AM. The charge for the hunt was $15 and your club dues had to be paid by September 30th, 2010. The detecting fields were laid out and marked. Coins and tokens were buried at shallow depths for easy recovery.

We had a "special" small warm-up hunt for our new members to instruct them on the best hunting methods and target recovery. The first hunt warm-up hunt was at 10 AM. This was the "Nickel-Mania" hunt; "war" nickels were the targets here. The second hunt was at 10:30 AM. This was the "Gotta be as Lucky as John Dyer hunt". We all started hunting in the first field.

There were 10 specially marked tokens and other targets. Only the people with the special tokens got to transfer to the next hunt. If you found more than one token, you could give it to anyone you choose or keep it. In the next field, there will only be 5 tokens for transfer. These were deep so slow down.

For the final hunt, there was only 1 target for a nice prize. All other finalists received a silver half.

The third Main Hunt started at Noon to 1PM. We had lots of silver coins. We also put lots of numbered tokens for exchange toward some nice prizes. We had Wheat pennies, dimes, quarters, war nickels and some halves.

At 1PM, the tokens were exchanged for prizes. We had a nice assortment of donated prizes, please check out supporting companies and dealer link on our main homepage. Please support them when making your future MDing equipment purchases.

From 1:30 – 2PM the field was cleaned up.

Hulan Knight was the winner of the Kellyco trophy for finding the most targets, 128 coins with tokens.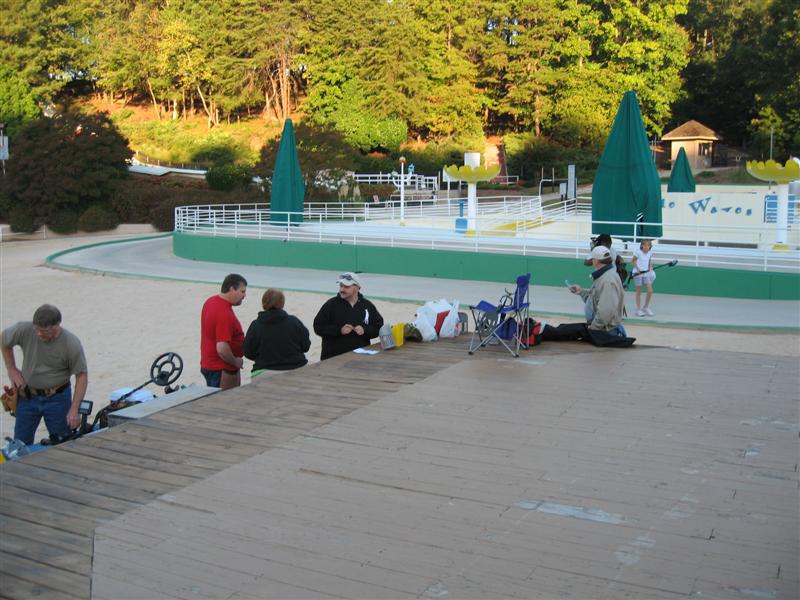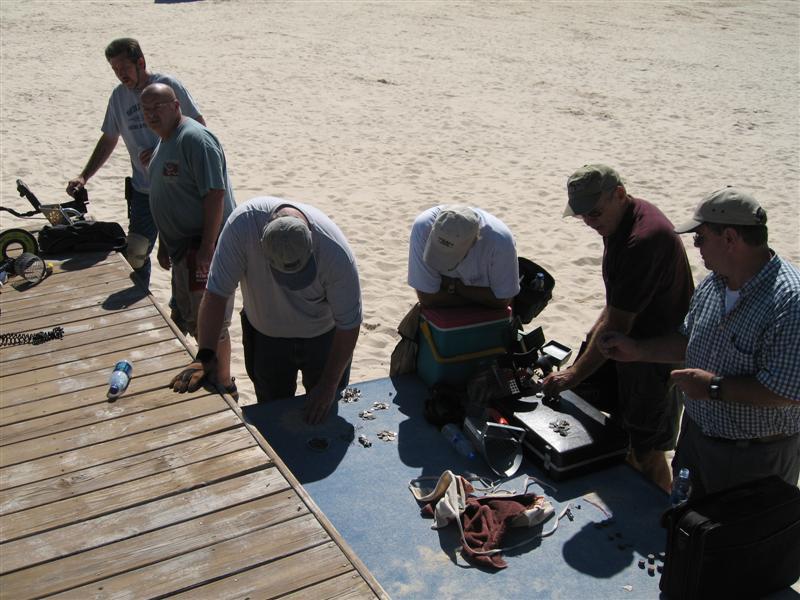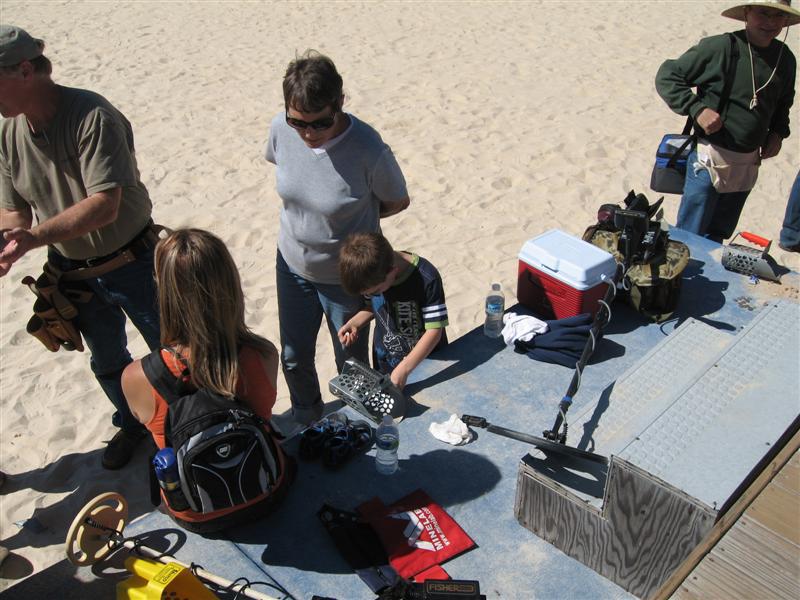 2010 BEACH HUNT
October 9th, 2010, we met at a beach on Lake Lanier. The weather cooperated for a beautiful fall day of metal detecting. There were 21 members that were able to attend the hunt. Members paid $10 to hunt. About 9 AM, Hunt Master Doug Beaver, gave us "the rules of engagement" for the hunt. We were not allowed to hunt the whole beach. With the high lake level, we had ~ 1/3 of the beach area that we have had available to hunt in previous years. Two tokens were planted for a $5 discount on the club's November Seeded Coin hunt. The beach was in great condition but was even better after our hunt! We cleaned up a plastic grocery bag full of debris, mostly metallic trash like pull tabs, bottle caps, and soda cans that could have caused injury to someone's feet.

In 2008, a total of 2940 coins equal to $190.87 were recovered.

In 2009, a total of 1995 coins equal to $101.16.

The average of each coin found was $0.05. The average dollar amount of coins found by each hunter was $7.23.

This year we did not calculate a dollar amount for the coins but 2207 coins were found.

The winner for the most coins dug was Robert Powell with 202 coins.

The discount tokens were found by Clinton Brian and Doug Sortino.

No gold was found this year but several silver rings and earrings were found.

Proceeds from the Beach Hunt will be used to buy additional large silver coins for the club's November Seed Coin Hunt. We also hope that some of the coins found will make their way to the Club's "Dirty Money" donation jar for future club activities.

We all had a great time and hope to have this hunt as an annual club event for many years in the future!